Cygnus Project: The Jobs Involved
by Jon Mainwaring
|
Rigzone Staff
|
Friday, September 28, 2012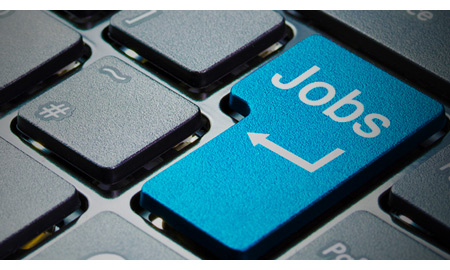 While the UK economy continues to falter, with forecasts for growth ranging from 0.8 percent to an outright contraction this year, it has been up to a handful of sectors to provide good news for the 2.6 million people who are currently officially unemployed in the country.
One of these sectors is the oil and gas industry, where there have been quite a few items of good news with regard to employment in recent months.
At the start of June, a landmark deal between the UK and Norway saw a number of companies pledge investments into the UK's oil industry. For example, as part of the deal Aker Solutions plans to create around 1,800 jobs in Scotland and England.
More recently, it was announced that development of the long-awaited Cygnus project would move forward. This will see a number of companies collaborate to develop one of the largest gas fields in the UK North Sea and create an initial 1,200 jobs that will be directly connected to the project.
Cygnus was discovered in 1988 but it took a government tax allowance of $810 million (GBP 500 million) for large shallow-water gas fields - introduced in July this year - before the project could go ahead.
Cygnus is the largest discovery in the North Sea's Southern Gas Basin in the last 25 years. Located just over 90 miles off the coast of Lincolnshire, England, it has estimated gross 2P reserves of approximately 635 billion cubic feet of gas. The plan is that Cygnus will meet the demand for nearly 1.5 million UK homes - a peak production, accounting for around 5 percent of the UK's total gas production by 2016.
The development concept for the field involves two drilling centers, four platforms and initially 10 development wells, with a planned export route through the Esmond Transportation System (ETS) pipeline to the Bacton gas terminal in north Norfolk.
GDF SUEZ is the operator of the Cygnus project with a 38.75-percent stake, while its partners Centrica and Bayerngas hold 48.75-percent and 12.5-percent interests respectively. The partners awarded $608 million (GBP 375 million) of initial contracts connected to the project on Aug. 7. But over the next four years a total of some $2.2 billion will be invested with the majority of these funds going to work that will create around 4,000 direct and indirect jobs related to Cygnus.
GDF itself will create 100 offshore jobs connected to the project, along with 50 support staff at the firm's operational headquarters in Aberdeen.
GDF explained the flavor of the jobs required to Rigzone.
"The Cygnus project will create 100 new core offshore jobs for the 30 year design life. These will be a mix of GDF SUEZ management and maintenance, operations and support personnel from our integrated services contractor and specialist subcontractors. In addition to these core jobs, Cygnus will require support services for logistics, integrity assurance and longer-term development throughout its operating life," said a spokeswoman, adding that the 50 new jobs at the GDF's Aberdeen office will be made up of roles in onshore management, engineering, planning, procurement and other support functions.
GDF is also planning a new office in Aberdeen, scheduled to open in 2014, that will bring all of its currently Aberdeen-based employees under one roof.
450 jobs for Hartlepool
Companies to whom the Cygnus project partners have already awarded contracts include AMEC Group, Burntisland Fabrication, Ensco, Heerema Fabrication Group, Saipem and Seaway Heavy Lifting Contractors.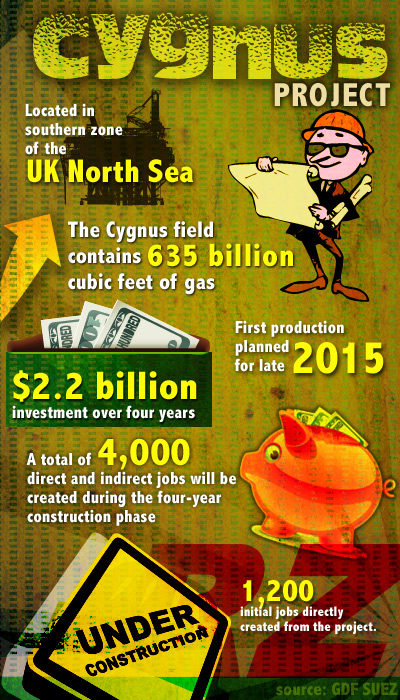 Dutch firm Heerema has a yard in Hartlepool, northeast England that will be one of the first sites to benefit from the Cygnus project. Heerema will build three topsides for the four offshore platforms, with construction due to begin before the end of the year. By 2014, 450 people are expected to be working at Hartlepool on the Cygnus project alone.
Burntisland, a Scottish construction business that specializes in offshore projects, has secured a $76 million (GBP 47 million) contract from the Cygnus partners and will see 100 new jobs created thanks to the project. The contract covers the award of the design, procurement and construction of four jackets with a total weight of approximately 8,000 tons.
Burntisland has said that discussions continue regarding the delivery of a 3,500-ton accommodation and utilities module.
On the project management side, UK-based international engineering firm AMEC was awarded a detailed design contract for Cygnus worth around $96.7 million (GBP 60 million). The work will create almost 200 new jobs while safeguarding a further 160 who are already part of the company's London-based team.
Meanwhile, there will be work for drilling specialist Ensco – which will be tasked with drilling the first 10 development wells.
Saipem will be responsible for laying the gas export pipeline for the project, while Seaway Heavy Lifting will provide transport and installation services for the platforms and subsea structure.
The Cygnus project is an example of what can be achieved in terms of private sector jobs when it comes to government help in terms of tax relief. Certainly trade body Oil & Gas UK thinks so.
In July, the organization welcomed the UK's Chancellor George Osborne's decision to award tax relief on shallow-water gas fields and it was also impressed with his follow-up decision on Sept. 7 to boost investment and jobs to introduce a GBP 250 million tax shield for mature (brown field) projects on the UK Continental Shelf.
"This initiative will have an immediate impact in that it will help to promote investment and sustain production from many mature fields, enabling more oil and gas to be recovered from them and postponing decommissioning by a number of years," said Oil & Gas UK's Economics and Commercial Director Mike Tholen at the time of the announcement.
Indeed, UK oil and gas industry watchers should look out for further big projects that could rival Cygnus in terms of investment and jobs as a result.
Generated by readers, the comments included herein do not reflect the views and opinions of Rigzone. All comments are subject to editorial review. Off-topic, inappropriate or insulting comments will be removed.
RELATED COMPANIES