Clock Starts Ticking on Brazil's Ban of Chevron, Transocean
by Dow Jones Newswires
|
Jeff Fick
|
Thursday, September 27, 2012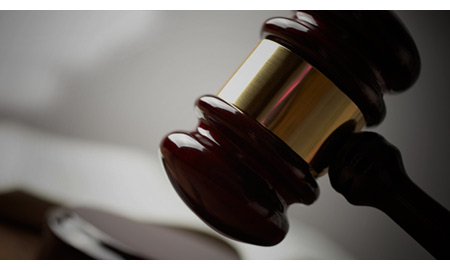 RIO DE JANEIRO - U.S. oil major Chevron Corp. and drill-rig operator Transocean Ltd. have 30 days to stop operating in Brazil after a local court served the two companies with an injunction for their roles in an offshore oil spill last year.
Transocean said it was served Thursday, while Chevron said it received notice Tuesday. The injunction was first handed down in July. Both companies said they will attempt to get the injunction overturned or suspended.
Barring Transocean from operating in Brazil could throw a huge wrench in the country's plans to develop recently discovered ultra-deepwater oil fields known as the subsalt. Transocean has 10 rigs under contract for Brazil, including eight operating for state-run energy giant Petroleo Brasileiro.
Petrobras has cited the lack of specialized rigs capable of drilling in deep waters as one of the key factors in its inability to boost crude oil production in Brazil. The company has placed an order for 28 new rigs to be built in Brazil to comply with strict local content rules, but delivery of the rigs isn't expected until the second half of the decade.
The ban on Chevron and Transocean is the latest move in a series of court cases related to a drilling accident at the Chevron-operated Frade offshore oil field last November, when an estimated 3,700 barrels of crude oil seeped from cracks in the seabed.
Chevron faces fines from local environmental and oil-industry regulators, while both companies face civil and criminal lawsuits brought by a federal prosecutor.
Initial attempts to get the ban overturned haven't been successful, even including efforts by Brazil's National Petroleum Agency, or ANP. Earlier this month, the ANP went to Brazil's Supreme Court to have the injunction struck down, citing the economic and potential safety impact of barring Transocean from operating in the country. The judges denied the ANP's motion, although the regulator said it would appeal the decision.
Petrobras, which counts Brazil's government as its largest shareholder, has been vocal in its support of Chevron and Transocean. In addition to contracting the Transocean rigs, Petrobras is a partner with Chevron in the Frade field. Petrobras has offered to help the two companies in their legal battle, the company's exploration and production director Jose Formigli said Aug. 15. "There is no reason for this embargo," Mr. Formigli said at the time.
Petrobras said Thursday it was closely watching the case and will await a final decision by the courts before commenting further. Transocean is likely to take a bigger hit from the ban than Chevron, according to analysts.
Chevron shuttered Frade output in March, when a second series of seepages appeared at the field. Transocean, meanwhile, has said its Brazilian rigs accounted for about 11% of its revenue in the first half of 2012.
Wells Fargo Securities analyst Matthew Conlan said he expects a solution before the 30-day deadline expires and that Transocean will likely be able to keep operating without interruption. "We continue to think cooler heads will ultimately prevail," Mr. Conlan said. But should that not be the case, the potential damage to Transocean "could be significant," as its Brazilian rigs generate about $3.15 million a day.
Transocean shares ended down 1.7% at $45.37, while Chevron shares gained 0.8% to $117.20 Thursday.
Chevron was cited by the ANP for 25 infractions related to the incident and will be fined 35.1 million Brazilian reais ($17.3 million), the regulator's director said last week. The fine could be increased by up to an additional BRL2 million when a decision is made on one infraction still under review. Late Thursday, the ANP said that Chevron had paid the fine Sept. 21, gaining a 30% discount for paying the fine without appeal. Chevron confirmed the payment, adding that it had not yet been notified of any additional fines.
"We will seek all legal means at our disposal to overturn the injunction and demonstrate the company acted diligently and appropriately at all times," Chevron said about its effort to appeal the operating ban.
The ANP, meanwhile, has cleared Transocean of any wrongdoing in the accident.
Transocean said it was "vigorously pursuing the overturn or suspension of the preliminary injunction, including through an appeal to the Superior Court of Justice." Should Transocean fail to get the injunction overturned or suspended, it will be forced to comply with the order, the company said.
Generated by readers, the comments included herein do not reflect the views and opinions of Rigzone. All comments are subject to editorial review. Off-topic, inappropriate or insulting comments will be removed.
RELATED COMPANIES