Wyoming Gov.: Science Will Guide Reaction to Water Investigation
by Karen Boman
|
Rigzone Staff
|
Thursday, September 27, 2012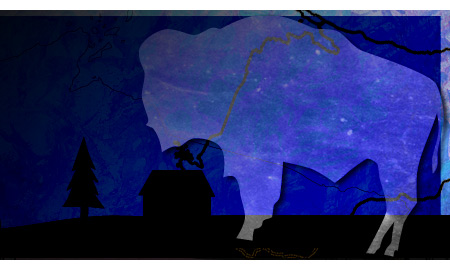 Wyoming Gov. Matt Mead said he feels the process used to collect data this spring from two monitoring wells near Pavilion, Wyo., was an improvement on the process used for the draft report last December by the U.S. Environmental Protection Agency (EPA), which said groundwater near Pavilion could contain chemicals associated with hydraulic fracturing.
"I have said that we will be guided by science in the way we react to the investigation of impacts on water outside of Pavilion," said Mead in a statement Wednesday. "The collaborative effort used to gather this data allowed Wyoming experts to have a say about sampling methodology and testing procedures."
The U.S. Geological Survey (USGS) made available two reports Wednesday related to groundwater quality, quality control, and well yield data for two monitoring wells near Pavilion, Wyo. The first report describes the sampling and analysis plan that was developed to collect groundwater data; the second provides the raw data and information from the groundwater-quality samples.
USGS conducted the sampling at the request of the State of Wyoming and in coordination with the EPA. The results of the data will be provided to the Wyoming Department of Environmental Quality, the EPA and the public. The data will also be available to a peer review panel tasked with looking at the broader EPA study.
USGS said in a statement that it did not interpret the data as part of this sampling effort.
"Today's USGS reports are intended to provide additional scientific information to decision makers and all interested parties on the composition of the groundwater represented in the aquifer underlying Pavilion," said David Mott, director of the USGS Wyoming Water Science Center.
"While USGS did not interpret the data as part of this sampling effort, the raw data results are adding to the body of knowledge to support informed decisions," said Mott Wednesday in a statement.
In December of last year, EPA released a draft report "Investigation of Ground Water Contamination near Pavilion, Wyoming", which described and interpreted data collected for two USEPA monitoring wells from 2010 to 2011.
EPA in September 2008 initiated a groundwater investigation in response to concerns from domestic well owners near Pavilion. Local residents had said changes in well water taste and odor had occurred following hydraulic fracturing at nearby gas production wells.
The data indicated that groundwater near Pavilion could contain chemicals associated with gas production prices. WDEQ wanted additional groundwater-quality samples collected from these wells.
In April of this year, USGS and WDEQ collected groundwater quality and associated quality control (QC) data from Monitoring Well 1, and redeveloped and collected QC data from monitoring well 2. Both wells had been installed in 2010.
The sampling and analysis plan was developed by the USGS in coordination with an interagency technical team that included representatives of the state of Wyoming, EPA, and the Northern Arapahoe and Eastern Shoshone Tribes.
Encana Corp., Republican lawmakers and Wyoming state officials were critical of EPA's initial results, Bloomberg reported March 8, 2012.
Encana subsidiary Encana Oil & Gas refuted the EPA report in December of last year, saying it strongly disagreed with the EPA's preliminary conclusions.
"Of most concern, any of the EPA's findings from its recent deep monitoring wells, including those related to any potential connection between hydraulic fracturing and Pavilion groundwater quality are conjecture, not factual and only service to trigger undue alarm," said Encana in a statement.
Generated by readers, the comments included herein do not reflect the views and opinions of Rigzone. All comments are subject to editorial review. Off-topic, inappropriate or insulting comments will be removed.
RELATED COMPANIES