Petrobras: Strike Not Affecting Production or Fuel Supplies
by Dow Jones Newswires
|
Jeff Fick
|
Wednesday, September 26, 2012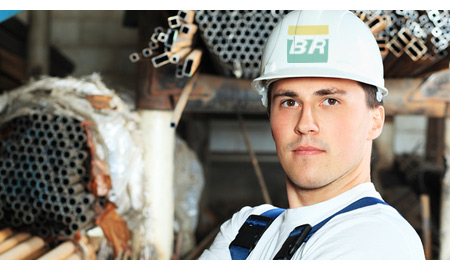 RIO DE JANEIRO - Brazilian oil workers gave state-run energy company Petroleo Brasileiro, or Petrobras, a warning Wednesday in an ongoing wage dispute, holding a 24-hour nationwide strike aimed at getting the company to boost its latest offer.
The Brazilian Oil Workers Federation, or FUP, wanted to drive home its displeasure with Petrobras's latest offer rather than try to upset oil production, union chief Joao Antonio de Moraes said in an interview. Petrobras is offering a 6.5% increase plus a one-time bonus payment, while the union is asking for an increase of more than 15%, or 10% plus inflation through August, Mr. Moraes said.
The differences between oil workers and Petrobras underscore a rising number of salary disputes across Brazil as employees call on Brazilian companies and Brazil's government to increase wages and benefits. Workers are asking for a greater share in the country's economic growth and are seeking to offset higher local prices.
Bank workers are in the midst of a nine-day walkout, with the trade group representing Brazil's banking sector making a new proposal Wednesday. Postal workers and federal police are also on strike, while a walkout earlier this year by researchers at the government statistics agency delayed the country's release of full unemployment figures for two months.
"Bank and postal workers are already on strike across the country," FUP said on its website. "If Petrobras does not present a new proposal with significant advances, oil workers could be the next group to cross its arms for an undetermined time."
Petrobras said crude-oil production and fuel supplies weren't affected by Wednesday's strike, when workers declined to change shifts at refineries terminals and onshore oil fields. Workers at offshore platforms only performed routine services, a union spokeswoman said.
"The company's operational activities are working normally," Petrobras said.
Strikes such as Wednesday's typically involve slowdowns and work-to-rule actions, and have a limited effect on operations because of their short duration. The work action, however, comes as Petrobras struggles to boost crude-oil output at a time of ongoing maintenance at offshore platforms. The company also registered its first quarterly loss in more than a decade in the second quarter because of heavy fuel imports and a weaker Brazilian real.
FUP directors will meet Friday to evaluate the strike's impact on Petrobras, and the meeting will "certainly" involve planning for a bigger strike in the future, Mr. Moraes said. While further negotiation sessions haven't yet been put on the agenda, Mr. Moraes said talks haven't yet reached a critical point.
"I haven't gotten the sense from Petrobras that the negotiating process has been exhausted," Mr. Moraes said.
Petrobras, meanwhile, also took a positive tone, saying the company "awaits the return of unions to the negotiation table, and [the company] expects to reach a deal."
The last major strike at Petrobras took place in July 2008, when oil workers walked off the job for five days to protest work issues and profit-sharing proposals. The strike cost Petrobras about 63,000 barrels of daily crude-oil production.
Investors appeared to take news of the strike in stride. Petrobras's locally traded shares were down 0.2% while there was also a decline in the benchmark Ibovespa stocks index. In New York, the company's American depositary receipts were up 0.4%.
Generated by readers, the comments included herein do not reflect the views and opinions of Rigzone. All comments are subject to editorial review. Off-topic, inappropriate or insulting comments will be removed.
RELATED COMPANIES