China Investment Official: Beijing Watching CNOOC Review Closely
by Dow Jones Newswires
|
Paul Vieira
|
Tuesday, September 25, 2012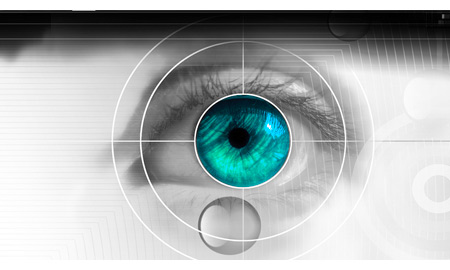 OTTAWA - The top Canadian official for China Investment Corp. said Tuesday that a "million" eyes in China are closely watching the Canadian government's review of CNOOC Ltd.'s planned $15.1 billion purchase of Canadian oil and gas producer Nexen Inc.
At an Ottawa conference attended by Canadian chief executives, Felix Chee said governments have to come to grips with the growing influence that state-owned enterprises such as CNOOC have in an ever-changing global economy. CIC is a sovereign wealth fund controlled by Beijing.
"The reality is these things exist and aren't going away, and [countries] have to find a way to accommodate them," said Mr. Chee, who was part of a panel discussion on foreign investment in Canada.
The panel debate emerges as Canada's Conservative government reviews CNOOC's all-cash bid for Nexen, which Prime Minister Stephen Harper has said is a unique deal because of its size and because CNOOC is a state-controlled entity.
Mr. Chee said the planned takeover of Calgary, Alberta-based Nexen wouldn't have raised such a "fuss" in Canadian political circles had a big Western firm like Exxon Mobil Corp. launched the bid.
Under Canadian law, federal officials must vet a foreign investment or takeover of 330 million Canadian dollars (US $337.14 million) or more to ensure it provides a so-called net benefit to the Canadian economy. Mr. Harper and some of his cabinet ministers have signalled Canada might press for some level of market reciprocity as a condition for letting the deal go forward, without elaborating.
Further, the Canadian government has said it would release further guidance to foreigners on what would be allowable investments in Canada--although Mr. Chee said at the panel he didn't expect that more clarity would be in the offing.
Jim Prentice, Canada's former industry minister and now executive vice-president of Canadian Imperial Bank of Commerce (CM), told audience members--which included blue-chip CEOs as well as senior government officials--that he believes Mr. Harper would eventually approve the CNOOC transaction as it's in Canada's interests.
"We need the capital and we very much need a strategic partnership with China," said Mr. Prentice, who as industry minister in 2008 blocked a proposed U.S. takeover of MacDonald Dettwiler & Associates Ltd.'s space division because of concerns the deal didn't represent a net benefit to the Canadian economy. Mr. Prentice added the majority of Nexen's assets aren't Canadian, and state-owned enterprises hold less than 10% of Canadian oil-sands assets. "It's not yet at the threshold where it starts to raise big policy questions."
Mr. Prentice, though, said the Canadian government must be "shrewd" when dealing with planned acquisitions by state-owned enterprises.
Meanwhile, Murray Edwards, chairman of Canadian Natural Resources Ltd., said the Canadian government has to find a balance in its foreign-investment policy to maintain some "Canadian ownership and presence" of the oil sands. "If the government doesn't set some parameters, then it won't be just Nexen. It will be on and on and on."
Generated by readers, the comments included herein do not reflect the views and opinions of Rigzone. All comments are subject to editorial review. Off-topic, inappropriate or insulting comments will be removed.
RELATED COMPANIES