BSEE Approves Shell Prep Work in Beaufort Sea
by Karen Boman
|
Rigzone Staff
|
Thursday, September 20, 2012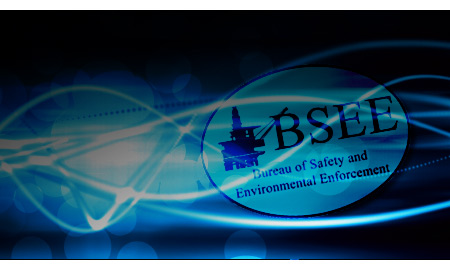 The Bureau of Safety and Environmental Enforcement (BSEE) gave Shell approval Thursday to move forward with certain preparatory activities in the Beaufort Sea offshore Alaska ahead of exploration drilling.
Shell will be allowed to create a mudline cellar, which ensures that the blowout preventer is adequately protected below the seafloor level. The company can also drill and set the first two casing strings into shallow non-oil bearing zones.
These operations would support, but are not the same as oil production activities. No operations can begin until the subsistence whaling season has ended and the Bureau of Ocean Energy Management (BOEM) allows Shell to move forward.
On Aug. 30, BSEE granted Shell approval to conduct similar preparatory activities in the Chukchi Sea ahead of future drilling activity.
Before drilling into oil-bearing zones can begin, Shell must have its oil spill containment system fully tested by BSEE, certified by the U.S. Coast Guard, and in place in the Arctic, BSEE said Thursday in a statement.
BSEE inspectors are on board the Noble Discoverer (UDW drillship) on a full-time basis to monitor activity, BSEE said in a statement.
BSEE inspectors will also be on board the Kulluk drilling vessel full-time during its operations in the Beaufort Sea to continuously oversee and monitor all approved activities.
Shell recently notified BSEE and BOEM that it will not drill into potential oil-bearing zones in the Beaufort and Chukchi seas this year, BSEE reported Thursday. Shell has pushed back plans to explore for oil in the Arctic offshore Alaska after a key oil containment system was damaged during a test, Dow Jones reported on Monday.
Shell had to interrupt drilling to move its rig as a precaution against sea ice that could move into the area, Dow Jones Newswires reported Sept. 11.
Generated by readers, the comments included herein do not reflect the views and opinions of Rigzone. All comments are subject to editorial review. Off-topic, inappropriate or insulting comments will be removed.
RELATED COMPANIES
For More Information on the Offshore Rig Fleet:
RigLogix can provide the information that you need about the offshore rig fleet, whether you need utilization and industry trends or detailed reports on future rig contracts. Subscribing to RigLogix will allow you to access dozens of prebuilt reports and build your own custom reports using hundreds of available data columns. For more information about a RigLogix subscription, visit
www.riglogix.com
.