Lawmaker Asks DOI to Block Transfer of Nexen Leases to CNOOC
by Dow Jones Newswires
|
Tennille Tracy
|
Tuesday, September 18, 2012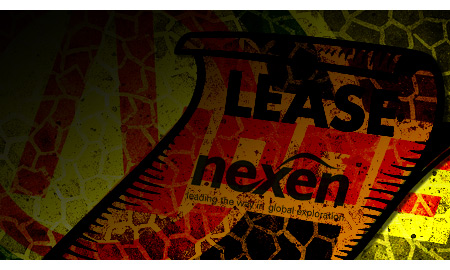 WASHINGTON - A prominent lawmaker is once again calling on the Obama administration to block China's state-owned oil company, CNOOC Ltd., from acquiring a handful of oil-drilling leases in the Gulf of Mexico.
Rep. Ed Markey (D., Mass.) said in a letter to the Interior Department on Tuesday that CNOOC's proposed $15 billion acquisition of Canadian oil company Nexen Inc. will include a transfer of leases that allow CNOOC to drill for oil without paying royalties to the U.S. government.
These leases, currently owned by Nexen, were issued under a special 1995 law meant to incentivize drilling in deep waters.
A transfer of leases from Nexen to CNOOC, a state-owned oil company, "would amount to a subsidy from American taxpayers to the Chinese government," Mr. Markey said in the letter to Interior Secretary Ken Salazar.
Oil royalties represent one of the largest sources of non-tax revenue for the U.S. government.
A spokesman for CNOOC wasn't immediately available for comment.
Mr. Markey urged Mr. Salazar to use his authority under the Outer Continental Shelf Lands Act to block the lease transfer. Mr. Markey issued a similar request to the Treasury Department in July.
If CNOOC acquires the Gulf of Mexico leases, it will expand the number of royalty-free leases currently owned by state-owned oil companies, Mr. Markey says. State-owned oil companies in Italy and Brazil, among others, already hold 40% of the royalty-free leases, Mr. Markey says.
Generated by readers, the comments included herein do not reflect the views and opinions of Rigzone. All comments are subject to editorial review. Off-topic, inappropriate or insulting comments will be removed.
RELATED COMPANIES