Pacific Energy Hopes to Tap China Shale-Gas Boom
by Dow Jones Newswires
|
Wayne Ma
|
Friday, September 14, 2012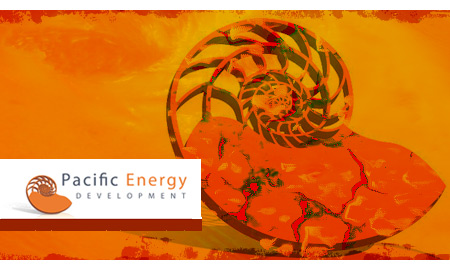 BEIJING - Pacific Energy Development Co. is among a wave of U.S. companies hoping to capitalize on China's ambitious shale-production targets by offering their expertise.
But to do so, Pacific Energy, a small company, will have to compete with the likes of industry giants such as Royal Dutch Shell Co. Pacific Energy Chief Executive Frank Ingriselli said there is still room for niche players in China's shale-gas development.
"We might be able to spend a little more time analyzing what might be the best properties, and we might earn a better return on our investment," said Mr. Ingriselli, who was head of Texaco's international operations in the early 1990s.
China plans to sharply increase its natural gas output in coming years by using hydraulic fracturing technology, or "fracking," to tap natural gas that is locked in shale formations. The same technology has spurred a natural gas boom in the U.S. over the past decade.
China recently set a target to produce 6.5 billion cubic meters a year of shale gas by 2015, up from virtually zero this year. It hopes to produce 60 billion-100 billion cubic meters a year by 2020. But to do so it will need foreign expertise and investment.
Mr. Ingriselli has experience in China. He negotiated the first successful production sharing contract, or PSC, between a foreign and Chinese energy company 30 years ago, he said. Today, that offshore oil block in the Pearl River Mouth Basin is still producing $1 billion a year in revenue for China National Offshore Oil Corp., he said.
This time around, Mr. Ingriselli and Pacific Energy will likely count on one of its Asian partners, MIE Holdings Corp, to gain easier access to the Chinese market.
MIE, which has three oil and gas PSCs with state-controlled PetroChina Co., may participate in China's second round of bidding for shale-gas blocks, Mr. Ingriselli said. Chinese state-owned companies were allocated shale-gas blocks in the first round in June 2011.
In the U.S., Pacific Energy and MIE, which owns 10% of Pacific Energy, are developing two shale assets in the formations known as Eagle Ford and Niobrara. The joint venture plans to drill 50 wells in the U.S. next year, Mr. Ingriselli said, and is in talks to buy into a third shale formation, known as the Mississippian, in Kansas.
Pacific Energy hopes to sign an agreement to develop a shale-gas project in China within a year and to begin drilling operations within two years, he said. The company could develop a shale asset by partnering with a winning bidder from China's second shale-gas auction or it could acquire a conventional oil and gas asset with some shale deposits, he said.
Although the company's shares are traded over the counter, Mr. Ingriselli said Pacific Energy is working with the New York Stock Exchange to uplist the company to NYSE by the end of the year.
Generated by readers, the comments included herein do not reflect the views and opinions of Rigzone. All comments are subject to editorial review. Off-topic, inappropriate or insulting comments will be removed.