Utica Activity Helping Ohio to Keep its Most Valuable Resource
|
Friday, September 14, 2012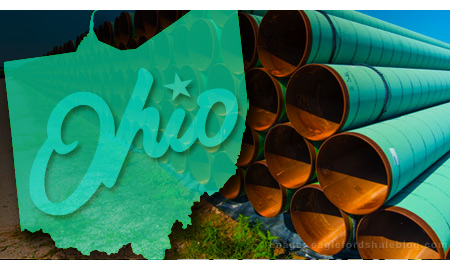 BOARDMAN, Ohio -- A 2011 study conducted for the Ohio Oil & Gas Energy Education Program (OOGEEP) projected that oil and gas producers will spend more than $34 billion on exploration and development, midstream, royalties and leasing through 2015. The OOGEEP study also concludes the oil and gas industry will create nearly 205,000 jobs in the state during the period. In addition, it predicts that oil and gas industry wages in the state will exceed $12 billion in annual salaries and personal income by 2015.
Such projections signify good news for Ohio's high school and college graduates, displaced workers and career changers who wish to find a good-paying job in the oil and gas industry and stay in the region. Such a prospect was often unimaginable in Eastern Ohio in recent decades before the development of the Utica Shale, but it is keeping folks on the frontlines of oil and gas workforce development very busy.
"We've had to beef up our programs, we've had to change them," said Tracee Joltes, project manager for workforce and community outreach with Eastern Gateway Community College (EGCC) in Steubenville. EGCC delivers courses at several locations throughout the region in Columbiana, Jefferson, Mahoning and Trumbull counties.
Speaking on the sidelines last week during the Youngstown/Warren Regional Chamber's YOUNG 2012 conference and exposition, Joltes explained that training programs once geared to prepare students for careers in the once-dominant steel and automobile manufacturing sectors are evolving to meet the needs of the oil and gas industry. Seasoned professionals with manufacturing and construction skills such as welding, machining and operating heavy equipment can transfer their expertise from one industry to another, but Joltes pointed out that oil and gas applications often require specialized training.
EGCC and other institutions throughout Eastern Ohio have been modeling their training programs in part through ShaleNET, which stems from a U.S. Department of Labor grant to help prepare students for high-priority occupations in the natural gas drilling and production industry. Joltes said that students represent a variety of backgrounds -- from teenagers to 50-somethings. In addition, she noted that operating companies, industry associations and educators collaborate in training through the SafeLandUSA volunteer organization.
"We're looking at what the industry wants as opposed to what the educational system thinks they want," Joltes said. "We really want to build it so that the industry is driving what the needs are."
Joltes said that companies often engage students through "hands-on" training opportunities. She said that rig tours are a particularly popular and useful component of course curricula.
"It's very valuable because that really gives people a sense of the scope of what it is they're dealing with," said Joltes. Although videos are useful training aids, she said that being able to "actually hear it, feel it and do it" gives students an entirely new dimension to honing their skills.
In addition, Joltes said that companies often will hire students for entry-level positions and then give them opportunities to broaden their skills through in-house training programs.
One organization helping companies find Ohioans to hire is the leading economic development agency for Mahoning and Trumbull counties.
"We're the conduit for businesses to resources," said Sarah Boyarko, vice president for economic development, retention and expansion with the Youngstown/Warren Regional Chamber.
Boyarko explained the Regional Chamber can assist oil and gas companies seeking to expand in the area with resources related to tax credits, grants for improving infrastructure and wage data. She added the Regional Chamber takes on a supporting role in workplace development, often directing oil and gas companies to sources of skilled workers such as trade schools, labor unions and community colleges and universities. Also, the chamber maintains a list of area training programs for various oil and gas-related occupations. Welders, CDL truck drivers, engineers, geologists, pipefitters and machinists are among the fields in greatest demand.
Boyarko also credits the local educational community with helping to inform area students about expanding career options in oil and gas. She said the Eastern Ohio P-16 Partnership for Education, which disseminates information about careers in various industries, has been particularly instrumental in this regard.
The Utica Shale development has heralded a period of growth for EGCC. Joltes said that demand for training courses has been brisk. In fact, the school recently added a seventh class delivery location in Youngstown to better serve students' needs. Additionally, she said that EGCC is working with other colleges to develop new certificate and credit programs to match evolving industry needs in areas such as equipment maintenance, site preparation and pipeline welding applications.
For Joltes, the whirlwind of Utica activity represents an exciting opportunity from a workforce development perspective. With the assistance of EGCC and other schools in the region, the people of Eastern Ohio are also gaining access to a new range of career choices that should exist for decades.
"People are coming out of the program getting very good jobs," Joltes concluded. "It's just beginning, I think."
Are you looking for a job in Ohio, or anywhere else? Click here to browse thousands of listings in Exploration and Production from all over the world. Upload your resume and find your perfect job on Rigzone.
Generated by readers, the comments included herein do not reflect the views and opinions of Rigzone. All comments are subject to editorial review. Off-topic, inappropriate or insulting comments will be removed.