What O&G Employers Look for in Job Candidates
by Jon Mainwaring
|
Rigzone Staff
|
Friday, September 14, 2012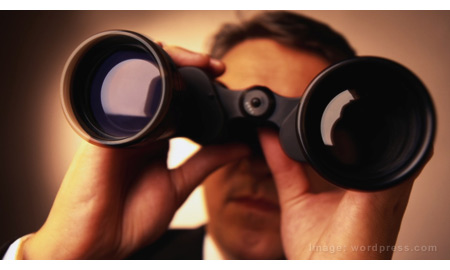 Getting a new job, and especially your first job, in the oil and gas industry can often be tough work in itself. Even if you think you have the right skills, experience and attitude for a particular role there will often be plenty of other candidates being considered who believe they fit the bill just as much as you do.
For many people, even getting to the interview stage can be a trial since oil companies, along with the recruitment consultants they often employ, will sift through CVs, résumés and application forms to ensure that they do not waste their time interviewing unsuitable candidates.
So it is essential for prospective employees that they put themselves across well on any piece of paper or, more likely these days, electronic document that they submit for an oil and gas role.
At the graduate entry level, choice of university can be an important factor, according to Emma Judge – who is BP's head of UK graduate recruitment.
Judge stresses that BP accepts applications from any university, but because of the technical nature of the work she points out that students from certain science and engineering-biased universities are more likely to get to the interview stage.
"A lot of our graduate roles have got very specific technical degree requirements: marine engineering or naval architecture, for example," Judge explained to Rigzone in a recent interview.
"As such, there are few universities that offer those courses or that have [many] students studying on those courses. So, there will be some universities that we are naturally more inclined towards because of the course they offer and where there may be more students who are interested in the roles we've got to offer."
According to Judge, the UK BP's North Sea office has a very good relationship with Robert Gordon University in Aberdeen, Scotland. But other UK universities from which BP sees many candidates include Cambridge University, Imperial College London, Nottingham University, Manchester University and Bath University.
To start your career in BP it isn't absolutely essential to have studied a specific engineering or scientific discipline at university. Certainly, for roles such as marine engineering or petroleum engineering specific courses are required, but the company is able to train graduates for plenty of roles who have not taken a particular degree course.
"For a lot of our roles you could have studied all sorts of different types of engineering and still be eligible for that particular role. For example, if you are coming into a well drilling role you could have studied different types of engineering," Judge said.
In fact, BP even offers a degree matching service on its website that shows which of its jobs best match the degree a new graduate might have.
Differentiation
A candidate for BP's graduate recruitment program is not only judged by his or her academic achievements. The company is after well-rounded individuals who will fit into the company's corporate culture.
"Some students will have spent a lot of their time at university engaging with societies and sports clubs [e.g. winning a gold medal] and where people have done that we are looking for them to have actively sought out a position of responsibility [e.g. becoming president of the university tennis club]," said Judge, who explained that an alternative to this could be where they have dedicated a lot of time and effort to achieving a high standard in a sport or some other interest.
"The other thing is that we recognize that people seek paid employment during university as well. So, if people are able to talk eloquently and clearly about what paid work they've undertaken, and what they've learned from it and what skills they might have picked up as well, that is also very important," added Judge.
This focus on work experience is echoed by Hugh Mackay, chief executive of UK onshore exploration and production company Europa Oil and Gas and a veteran oil and gas man who in the past worked for BP and the independent firm Enterprise Oil.
"One thing a student could do to differentiate themselves is to think carefully about what they do during their summers. What can you do to differentiate yourself from the pack of really bright people who are all looking for jobs," said Mackay.

"In the last company I was at, which was an exploration company, we'd regularly take on half-a-dozen students as field assistants in Greenland. You can imagine that that would look fantastic on your CV, that you hadn't just stacked shelves during the summer. You've gone out and worked on the lower rung of the geology profession."
Mackay is also of the view that the most important thing an engineering or geology student seeking a career in the oil industry can do is focus on his or her studies. A good degree is essential and in the UK this means a candidate getting at least a first or upper-second class (2:1) grade in his or her bachelor's degree (a requirement that BP actually stipulates for its graduate recruitment program).
"First of all I think it is very important that they concentrate on their studies and get a 2:1. If you've got a 2:1 that can open many doors," said Mackay.
Mackay also insists that if a graduate fails to get into a big oil company at first it is by no means the end. Plenty of people can get into the oil industry through other "well-trodden routes" he told Rigzone.
"One is to consider doing an MSc (Masters of Science). Petroleum Engineering at [Edinburgh's] Heriot- Watt University was an excellent MSc to do 30 years ago and still is. People coming out with that qualification are valued," he said.
And you can even start at the bottom.
"A number of colleagues who've gone on to forge very successful careers in the oil industry began as mud loggers. It's a foot in the door," explained Mackay.

"You can argue that they are amongst the most important people on the rig, yet they get paid the lowest. So, if you're a graduate with no real experience of the oil industry then it can be a great way of going up the learning curve quite quickly."
Because Europa is a very small company, with a staff of around a dozen employees, Mackay himself does not recruit fresh graduates to his company and he rarely looks at a CV either, preferring to recruit from a network of people he has known for decades.
"Everyone we use is known to me personally. Because we are quite small it is vitally important that everyone pulls their weight. We can't afford to have any passengers. So, when we've recruited for all the roles so far, we don't go through headhunters. We recruit through our network," he explained.
"I've had 30 years in the industry. I've had a lot of colleagues from BP and Enterprise Oil who are very well qualified and very well motivated, and who I can trust. And we're happy to bring them in either as staff or as consultants."
In spite of this, Mackay still has an eye on the next generation of workers who Europa will employ, but even then a simple examination of a CV and a successful interview would not be enough to make someone a full-time hire at the company.
"We actually employed someone [recently] at our production site in the East Midlands at West Firsby. He's a young man. He had a connection with the people who were working for us already, we had him [on trial] for a period of six months and he's proved himself to have a really good work ethic, so we've given him a job," said Mackay.
International mindset
Because of their size, junior oil firms have to be careful that they take on the right people with the right skills, but even at the independent oil company level it is rare to find companies that have the resources to train recently-graduated engineers and geoscientists.
"We'd love to have a graduate scheme but we are not physically big enough," Craig Morling, group resourcing and HR projects lead at UK independent Premier Oil, told Rigzone.

Morling's job involves finding the right people, with the right experience, who can work on different projects and liaise with colleagues from around the world. Premier operates several fields in the North Sea, Africa, the Middle East and in Southeast Asia, and it plans at some point in the near future to send staff down to the Falkland Islands, where the company recently paid $231 million for a 60-percent interest in Rockhopper Exploration's licenses there.
According to Morling, Premier is not hung up on whether those people come from majors, minnows or middle-level firms
"Operator experience is useful, because obviously we're an operator. We don't discount consultancy or support - Schlumberger-type experience for example - but it's a mix. We prefer people who understand what an operator's like because it's a bit different compared to if you are in a firm that's servicing the industry. But a mix is fine," Morling said.
A key attribute that Premier looks for in potential employees and contractors is an international mindset.
"We're looking for experience which, common sense dictates, replicates our own. A blend of international experience is generally quite well recognized because we're an international company so people could move and, more importantly, they'll liaise with their colleagues in different countries," Morling said.
Premier is not about "just being based in one office in one country and never seeing anything else".
"If you took someone out of Indonesia who had only ever worked in Indonesia for an Indonesian company, he would be very different compared to an Indonesian who has worked for Hess or one of these international companies that operate in Indonesia but who have a very different culture and a very different mindset because of the fact that they are spread all over the place."
Premier's small size when compared to larger independents and majors also means that its employees have to be prepared to muck in.
"It's such a flat organization you get exposed to a lot of different things that you wouldn't normally expect, so we do look for people whose career or experience has been varied and where they've had a bit of breadth and where they've been involved in slightly obscure projects," Morling added, explaining that he looks for things from candidates that "aren't quite normal... where they've had a bit of variety so you know that they can deal with the unexpected".
So what should candidates ensure does not appear on their résumés and application forms?
While not prepared to tell us the worst thing she had seen on an application form, BP's Judge did tell Rigzone that she took a dim view of candidates who listed examples of successes from the distant past rather than highlighting recent achievements. And she expects applications to be immaculate with no spelling mistakes and typos.
Meanwhile, an all too frequent failing that appears on applications to BP for its graduate recruitment program can be put down to the perils of 'cut and paste'. Candidates must use the right name of the employer!
"We have had plenty of applications where people say 'I am delighted to be applying to X' and it doesn't say 'BP'," said Judge. "Each and every application form is read by someone on my team and it is all about making a good first impression."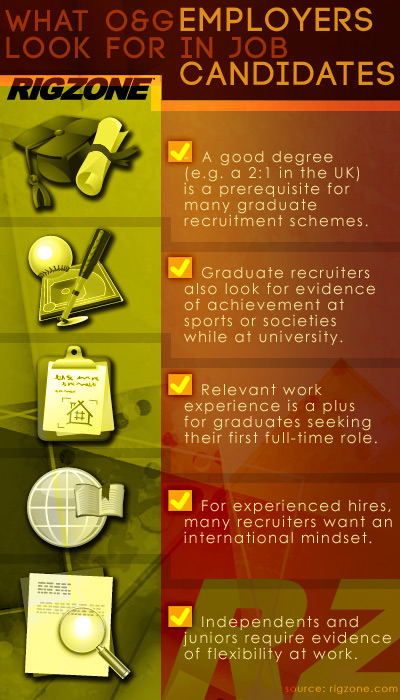 Generated by readers, the comments included herein do not reflect the views and opinions of Rigzone. All comments are subject to editorial review. Off-topic, inappropriate or insulting comments will be removed.