Eastern Ohio Coming Back Thanks to Utica Shale
by Matthew V. Veazey
|
Rigzone Staff
|
Thursday, September 13, 2012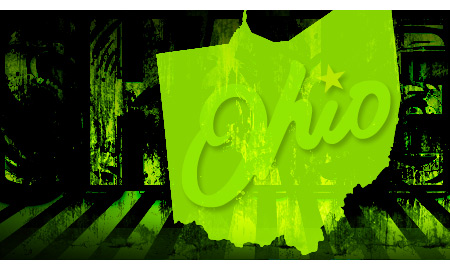 BOARDMAN, Ohio – The Buckeye State is nearly 10,000 miles away from Australia, but one of its native sons uses a symbol commonly associated with the Land Down Under to describe himself.
"I'm a 'boomerang,'" said Eric Planey, vice president of international business attraction with the Youngstown/Warren Regional Chamber.
The Youngstown native explained that he returned to his hometown three years ago, giving up a banking career in New York City, so that he could renew ties to a once-prosperous steel town that he had left two decades earlier.
Given the development of the Utica-Point Pleasant shale formation and its positive effect on Eastern Ohio's economy, one could also liken the region's outlook to the path traveled by the sporting and hunting device.
"It's a complete 180," remarked Planey, describing how the influx of oil and gas development has renewed more than the area's economic prospects.
"I was growing up as a kid when it was the decline of the steel industry so I still saw a vibrant downtown but a declining downtown," continued Planey, who joined the Regional Chamber's staff shortly before the onset of the current boom. "During my high school days it was really depressing out here, both economically and in the psyche of the people. I think it's a 180 right now … There's a lot of optimism here and I think that helps us to be a point of attraction for business and industry."
Local business owners are exhibiting much of this optimism as they work to cultivate ties with operators and service companies. The Ohio Shale Coalition is helping businesses find a niche in the Utica Shale supply chain by linking them to operators and service companies expanding in the region. Last week, the Regional Chamber hosted a two-day YOUNG 2012 conference and exposition to advance this goal. The second such annual event that the chamber has sponsored, Planey said that the breadth of YOUNG 2012 has increased dramatically in just a year – likely a reflection of the oil and gas industry's dynamic presence in the area.
"It was a different event," Planey said. He explained the daylong 2011 event served to educate attendees about issues such as hydraulic fracturing, landowner rights and workforce development.
"This year, it's getting down to business," he noted, pointing out that it emphasized areas such as business-to-business networking and modifying service and product offerings to cater to the oil and gas industry.
Aside from the good fortune of sitting atop a massive shale play, Eastern Ohio is blessed with good access to interstate highways and railroads. As a result, Planey sees the Youngstown-Warren-Boardman Metropolitan Statistical Area leveraging its infrastructure strengths to serve as a logistics and supply hub for the Utica and neighboring Marcellus shale plays.
"We probably won't be 'Houston North,'" Planey concluded, referring to a nickname that some have given to nearby Pittsburgh, Pa. "But maybe we'll be 'Odessa North' or 'Oklahoma City North.' We could be a second satellite city."
The Utica Shale activity in Eastern Ohio has created strong demand for people to fill various roles in the oil and gas supply chain. Read more about the employment component Friday on Rigzone.
Are you looking for a job in Ohio, or anywhere else? Click here to browse thousands of listings in Exploration and Production from all over the world. Upload your resume and find your perfect job on Rigzone.
Generated by readers, the comments included herein do not reflect the views and opinions of Rigzone. All comments are subject to editorial review. Off-topic, inappropriate or insulting comments will be removed.