Chesapeake Sells Permian, Midstream Assets for $6.9B
by Karen Boman
|
Rigzone Staff
|
Wednesday, September 12, 2012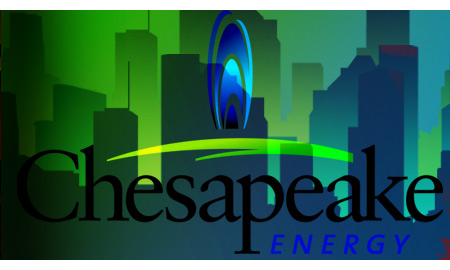 Chesapeake Energy has entered multiple agreements to sell Permian, midstream and other non-core assets for approximately $6.9 billion.
A portion of the sale proceeds will be used to fully repay $4 billion in term loans during the fourth quarter of 2012, the company said in a statement.
The sale agreements announced Wednesday will bring Chesapeake's year-to-date sales to $11.6 billion, or approximately 85 percent of its full-year goal of $13 to $14 billion, which Chesapeake expects to achieve by year-end, said Chesapeake Chief Executive Officer Aubrey K. McClendon in a statement.
The Oklahoma City-based company will sell for approximately $3.3 billion the vast majority of its Permian Basin assets in three separate transactions.
Chevron Corporation subsidiary Chevron U.S.A. will acquire Chesapeake's northern Delaware Basin assets, which include 246,000 net leasehold acres in the Permian Basin in New Mexico.
"This investment gives us significant exposure to stacked Delaware Basin plays where we already enjoy a substantial position," said Gary Luquette, president of Chevron North America Exploration and Production Company, in a statement.
"It complements our existing Permian Basin operations and provides us access to additional people and resources to execute our growth strategy there," Luquette said.
Chesapeake already holds approximately 700,000 net acres in the Delaware Basin, which contains several oil and wet gas plays stacked together with several thousand feet of hydrocarbon-bearing rock. The plays include the Avalon shale and the Bone Springs Sands.
The acreage included in the agreement has a current net production of 7,000 barrels of oil equivalent per day (boepd), with the potential to increase substantially over the next few years, Chevron said.
Royal Dutch Shell subsidiary SWEPI LP will acquire Chesapeake's southern Delaware Basin assets. Shell said Wednesday in a statement that the $1.93 billion transaction is a further step in its efforts to build a leading portfolio of shale assets rich in oil and natural gas liquids.
The acquisition, expected to close within 30 days, covers 618,000 net acres in the Permian Basin in West Texas that produces approximately 26,000 boepd and has significant growth potential.
Chesapeake previously announced it would sell its producing assets in the Permian Basin to affiliates of Houston-based EnerVest Ltd.
The assets being sold produce approximately 21,000 barrels of liquids and 90 million cubic feet per day of natural gas during the 2012 second quarter, or approximately 5.7 percent of Chesapeake's production in that quarter.
Chesapeake will retain approximately 470,000 net acres of undeveloped leasehold in the Midland Basin for future sale or development, the company said in a statement. The company expects the three sales to close within the next 30 days and receive approximately 87 percent of the proceeds in cash at closing.
"We very much appreciate the skill, effort and dedication of our midstream and Permian employees over the years, and we look forward to their continued success as they are either reassigned inside Chesapeake or pursue new opportunities with the buyers of our assets or elsewhere in the industry," McClendon said in a statement Wednesday.
Chesapeake will sell substantially all of its midstream assets in three separate transactions, and expects to enter a fourth agreement, which would result in combined proceeds of approximately $3 billion.
The company has entered a letter of intent with Global Infrastructure Partners (GIP) to sell approximately $2.7 billion of its gathering and processing systems in the Eagle Ford, Utica, Haynesville, Niobrara, the Powder River Basin and other assets.
The agreement with GIP also includes new market-based gathering and processing agreements covering certain acreage dedication areas. It also includes one new volume commitment covering approximately 70 percent of the company's expected production volumes in the southern portion of Chesapeake's Haynesville shale area from 2013 through 2017.
Chesapeake also sold or entered into Purchase and Sale Agreements with two other companies to sell certain Midcontinent midstream assets and also expects to enter a fourth agreement to sell certain oil gathering assets in the Eagle Ford shale for combined proceeds of approximately $300 million.
The midstream transactions are expected to close on various dates in the third and fourth quarters of this year.
The recent sales - combined with the previous sale of Chesapeake's limited and general partnership interests in Access Midstream Partners in June for about $2 billion - will bring Chesapeake's total proceeds from its midstream exit to approximately $5 billion.
The company also recently sold or entered into agreements to sell non-core leasehold assets in the Utica Shale and various other areas for approximately $600 million, the majority of which has already been received. Chesapeake will continue to own approximately 1.3 million net acres of leasehold in the Utica shale.
The $6.9 billion of asset sales announced are in line with TPH Energy Research's previous guidance of $7 billion for the fourth quarter of 2012 close, but the mix is different than TPH analysts expected, with lower exploration and production assets and higher midstream assets, according to a Sept. 12 analysts note.
The Permian basin sale assets are light in TPH's expectation of $4.9 billion, but the company does maintain acreage in the Midland basin for future divestment. The midstream monetization was well ahead of TPH's $2 billion expectation, while the sale of non-core assets in the Utica/Woodbine at $600 million versus TPH's estimate of $750 million.
Royal Dutch Shell's acquisition of Permian assets is surprising, as the company has not had much - if any - Permian exposure currently, TPH analysts noted. Chevron's acquisition does not come as a surprise, given its big legacy operations in the Permian Basin.
Generated by readers, the comments included herein do not reflect the views and opinions of Rigzone. All comments are subject to editorial review. Off-topic, inappropriate or insulting comments will be removed.
RELATED COMPANIES