Shell: Temporarily Interrupting Drilling in Alaska to Avoid Sea Ice
by Dow Jones Newswires
|
Alison Sider
|
Tuesday, September 11, 2012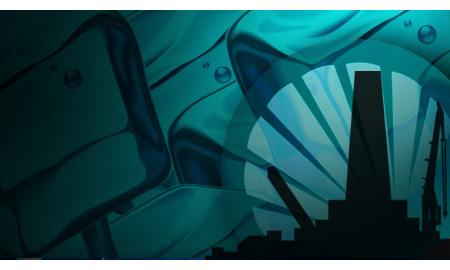 One day after starting to drill the first well in Alaska's offshore Arctic in more than two decades, Royal Dutch Shell PLC said Monday it needed to move its rig as a precaution against sea ice that could move into the area.
Shell said it decided to temporarily move off the Burger-A well after the wind shifted, in order to avoid a chunk of ice it has been monitoring.
"Part of working in ice is having the ability to temporarily relocate," spokesman Kelly op de Weegh said in a news release.
The Noble Discoverer (mid-water drillship), one of the two drillships Shell leased for the Alaska drilling campaign, began digging the "top hole" of the prospect on Sunday.
Shell said the ship is disconnecting from its anchors and will come back to the area and resume drilling when the ice moves on.
After clearing regulatory hurdles over six years, the company has only a short window to drill in Alaska's Chukchi and Beaufort Seas before sea ice takes hold. That window could close by late September in the Chukchi and late October in the Beaufort, depending on weather forecasts. The company plans to do work in up to five Arctic wells this season--three in the Chukchi Sea and two in the Beaufort Sea.
Environmentalist group Greenpeace, which has opposed Shell's bid to drill in the Arctic all along, said the move was a sign that drilling can't be done safely in the region.
"What more will it take for Shell to realize that the Arctic doesn't want them there?" said Greenpeace Deputy Campaigns Director Dan Howells in a statement.
"Shell's ongoing failure serves as a dire warning for other oil companies and investors looking to exploit the Arctic for profit," Mr. Howells said.
Generated by readers, the comments included herein do not reflect the views and opinions of Rigzone. All comments are subject to editorial review. Off-topic, inappropriate or insulting comments will be removed.
RELATED COMPANIES
For More Information on the Offshore Rig Fleet:
RigLogix can provide the information that you need about the offshore rig fleet, whether you need utilization and industry trends or detailed reports on future rig contracts. Subscribing to RigLogix will allow you to access dozens of prebuilt reports and build your own custom reports using hundreds of available data columns. For more information about a RigLogix subscription, visit
www.riglogix.com
.