Bringing Canadian O&G Workers Back Home
by Jon Mainwaring
|
Rigzone Staff
|
Tuesday, September 11, 2012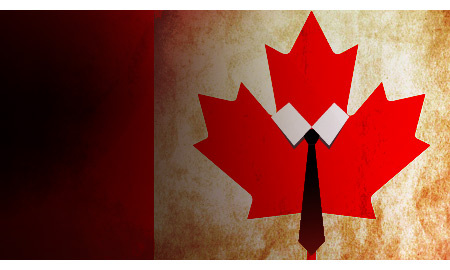 Finding the right people for roles within the oil and gas industry is an increasing challenge throughout the world right now. Relatively high oil prices in recent years have led companies big and small to take on all kinds of technically challenging projects, often in remote regions, creating a great demand for skilled energy workers.
Oil and gas companies that operate in countries with tough immigration rules often have the additional challenge of only being able to recruit from a shallow pool of talent. However, one international recruitment business believes it has what appears to be a straightforward solution to this issue: scour the world for oil and gas workers who come from the country in question and bring them back home. In Petroplan's case it is focusing this approach on Canada, which Petroplan managing director Andrew Speers describes as a "very exciting market".
Petroplan has recognized Canada as being an opportunity for its recruitment business because its strict immigration rules can create delays for oil and gas operators as they wrestle with the practicalities of recruiting international candidates. So, Petroplan has built a business in searching the global job market for Canadian nationals living overseas and placing them with clients in their home country.
Speers explained to Rigzone that part of the problem Canada has when it comes to oil and gas recruitment is cyclical. When the oil price is lower, operations to find hydrocarbons are not as profitable so there is little demand for oil and gas workers.
"One of the challenges when the market sees the downturn is the qualified, skilled people, who are not serviced in Canada, go elsewhere," he said. "But as soon as the market comes back into profitability there is a huge search for people who can work inside the immigration laws."
That is happening now. A combination of an aging workforce and a booming energy sector means oil and gas companies that operate in Canada are going to face serious recruitment difficulties during the next few years, according to a report published in May this year.
The Petroleum Human Resources Council of Canada report – titled 'Canada's Oil and Gas Labour Market Outlook to 2015' – stated that hiring due to age-related attrition "will be the driving force behind a minimum of 9,500 job openings the industry will need to fill over the next four years".
Last year there were some 186,635 workers directly employed in Canada's petroleum industry, representing an increase of 5 percent from 2009.
Indeed, it appears that thanks to Canada's vast resources of oil sands, the country is going to be a significant player in the global energy market for quite some years. According to the Canadian government, oil sands account for approximately 169 billion barrels of the country's total oil reserves of 174 billion barrels. Canada is third only to Saudi Arabia and Venezuela in proven global oil supplies.
'Canada Likes to Employ Canadians'
But in spite of this clear need for energy industry workers, Canada is unlikely to relax its immigration controls any time soon.
"I don't know why they are not being pragmatic. But the feedback we get is that if you open the floodgates regarding certain immigration rules it becomes very complicated across the board," Speers said. "In simple terms, Canada likes to employ Canadians.
Of course, highly-qualified immigrant workers are capable of working within the oil and gas industry in Canada. But given the speed at which companies often need to make new hires jumping all of the immigration hurdles can be a major problem for recruiters even if the non-Canadian candidate is otherwise perfect for the role.
"The ideal candidate in every instance is someone who's done it before, you hire them, your fee reflects that, they walk on site that day and they do the job," said Speers.
Spears pointed out that when a recruiter is operating in an environment where it really needs Canadians because they suit immigration laws much more swiftly, the straightforward solution is to bring back Canadians who are abroad.
"It's certainly something we're exploring and we've seen some success in pulling people out of other geographies into the home marketplace."
For instance, only this month the company successfully placed a Canadian who had been working in South Africa with a company back in his home country.
Petroplan, which has its headquarters in the UK, is exploiting its network of a dozen offices in 11 countries to help it get closer to Canadian expat workers that it hopes to recruit for its clients back in their home country.
"It's an exciting opportunity for us, for a firm that has a global brand," said Speers, who points out that being global is a definite advantage in the Canadian marketplace.
"There are a lot of Canadian recruitment firms providing Canadians within Canada but their reach is not outside Canada beyond Internet portals. But by actually having locations where you are right near contractors who may be Canadian by birth or by residence or whatever it might be means that we can talk to people and ask them 'Would you consider going back?'"
Speers also pointed out that Petroplan has an 18-part course on the oil and gas industry that the firm's recruitment consultants take in order to understand what is important to recruiters.
"We try and make sure that all our consultants are trained to understand what disciplines really matter," he said. "That's important for identifying transferable skills as well as identifying people in different non-Canadian markets that we can put back into Canada."
Meanwhile, the firm has a team of recruitment administrators who focus on the mobilization and support of contractors as they relocate to their new roles. As a consequence, getting an oil worker back to Canada within three months is typically achievable by the firm.
So does Canada's strict immigration rules mean it is an anomaly in the global market for oil and gas labor? Could Petroplan's approach of scouring the Earth for expat workers in order to bring them home work elsewhere?
"There are definitely other countries where this would work, but Canada is the biggest one for us," said Speers.
Generated by readers, the comments included herein do not reflect the views and opinions of Rigzone. All comments are subject to editorial review. Off-topic, inappropriate or insulting comments will be removed.