Onshore U.S. Exploration Creating Future Opportunities for Upstream MLPs
by Karen Boman
|
Rigzone Staff
|
Tuesday, September 11, 2012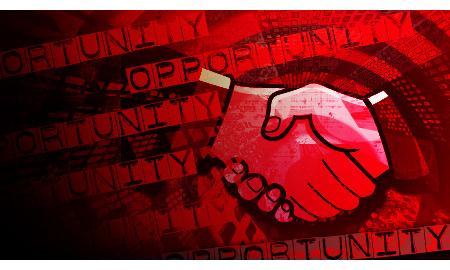 The rise in unconventional oil and gas drilling in the United States could create future property acquisition opportunities for upstream master limited partnerships (MLP).
Opportunities for new upstream MLPs to enter the marketplace exist as exploration and production companies such as ExxonMobil have started to focus on U.S. onshore plays. These plays have become more attractive because of technology such as hydraulic fracturing, which has made extracting unconventional hydrocarbons possible. As a result, producers have pursued plays such as the Barnett and Bakken shale plays.
Geopolitical risks, such as the Arab Spring and Argentina's nationalization of energy assets and other changes to the risk and operating environment of exploration overseas, is also prompting exploration and production companies to look towards the United States for new opportunities.
"The changes in geopolitical risk mean that companies can't get the 30 percent returns a year that they had previously seen," said Michael Peterson, managing director of energy and metals research at New York-based MLV & Co., a boutique investment bank and institutional broke-dealer focused on providing independent financial advice and capital markets expertise.
As plays are developed and matured, exploration and production companies sell these assets as economically disciplined producers recognize they cannot justify holding mature, long-lived assets in their portfolios.
However, these assets could offer a great opportunity for upstream MLPs. The wave of exploration and shedding of mature assets by producers could result in a 10-fold increase in MLP—appropriate assets, according to a May 2012 report by MLV.
"The Bakken would be too young in that, while it has good assets, it has too many variables" Peterson told Rigzone in a recent interview. "Once the North Dakota production infrastructure is built out and pricing issues go away, at that point, the space could open up for upstream MLPs."
In May, MLV initiated coverage of 10 upstream MLP companies that it believed offered great potential. Five of these companies have buy ratings, which include:
Breitburn Energy
Legacy Reserves
Linn Energy
Mid-Con Energy Partners
Vanguard Natural Resources
The second group - the other five companies with a hold rating - include:
EV Energy Partners
LRR Energy
Memorial Energy Partners
Pioneer Southwest
QR Energy
The expectation that interest rates will remain low for the next two years, coupled with stronger demand for yield-based products because of the macroeconomic environment, could also create opportunities for upstream MLPs, Peterson said.
The 10 companies are expected to be the primary beneficiaries of the trend towards market segmentation at the field level, according to a May 2012 report from MLV.
"Upstream MLPs occupy a unique place in today's yield-focused market, offering handsome yields in conjunction with respectable growth," MLV said the report. "With a sub-sector current yield just below 9 percent, Upstream MLPs lead other MLP sectors by 100 to 300 bp [basis points]."
The 10 upstream MLP companies are more similar than different, with legacy assets ranging from five to 10 years in age and a linear production decline curve, Peterson said.
The upstream MLPs covered by MLV hold interests in plays that will not likely be leading producers in comparison with more well-known plays such as the Bakken. These lesser known plays include the Sunniland play in Florida or the Antrim play in Michigan.
"While Florida will likely never be a leading producer, it's an oil and gas opportunity," said Peterson.
These plays may not produce on the level of the Bakken, but offer a good single digit return, just what upstream MLPs are looking for.
Upstream MLP companies have typically been focused on mature, conventional assets that offer a steady return on production and investment. However, two upstream MLPs, Linn Energy and EV Energy Partners (EVEP), hold interests in assets in emerging plays, not the "sleepy, boring assets" typically associated with MLPs, Peterson noted.
EV has some conventional legacy assets in the Ohio Utica shale, an emerging unconventional play. EVEP's interest in these assets is more by luck than design, Peterson said. The company's interest in these assets is the reason behind MLV's hold rating on the company.
"It's a good problem to have from the company's perspective, but from the MLP business model perspective, it creates a challenge in that the capital costs of developing this acreage are not well known, and could put them in the position where they can't develop the acreage themselves."
On the other hand, the assets could create a lot of value for the company, Peterson said, but it would be difficult from a cash management asset perspective.
If the Utica play is successful, it could be the type of asset that would fit with an upstream MLP business strategy down the road. However, the development challenge is not compatible with an MLP-type structure, Peterson said.
Linn - which has acquired a number of U.S. onshore assets this year, including BP's Jonah field properties for approximately $1 billion - does exploration drilling where it makes sense. But with a $10 billion operation, drilling a few exploration wells where it fits in with their asset portfolio makes sense, Peterson said.
Linn is quickly becoming one of the largest MLP and independent exploration and production companies. According to a July 2012 presentation, the company is the eighth largest public MLP/LLC and the eighth largest domestic independent oil and gas company.
In addition to unconventional plays, growth potential exists for upstream MLPs in secondary recovery plays in conventional assets in California and the Permian Basin. Mid-Con Energy Partners, one of the 10 upstream MLPs that MLV began coverage on in May, is pursuing secondary and tertiary recovery. Some major companies have moved into this area to extract more value from their assets. Occidental has pursued this strategy with its Permian assets, Peterson noted.
The breakthroughs in exploration and production (E&P) technology has caused a renaissance of E&P activity in legacy fields such as the Permian Basin which has prompted a more broad-scale revisitation of secondary and tertiary recovery, Peterson said.
Upstream MLPs are not likely to get directly involved in the liquefied natural gas (LNG) business as the United States is expected to begin exporting LNG in the coming years. A good test balloon is Cheniere Energy, which has both a C-Corp. - a corporation that is taxed separated from its owners - and an MLP set up for its planned Freeport LNG export facility, Peterson said.
The outlook for tolling natural gas as it's exported as LNG looks strong, and could be successful from a political and regulatory standpoint. Setting up an MLP for an LNG export facility offers a tax advantage, as a liquefaction facility is more costly than a regasification facility, Peterson said.
"The MLP for their export facility functions like a midstream pipeline," said Peterson. He suspects that a host of other upstream MLPs will line up in the queue if Cheniere gets approval for the facility, but it will likely be a handful of years before this occurs.
Background on MLPs
MLPs are a function of tax law and, to some degree, an extension of the traditional oil and gas royalty system and the long history of partnerships in the oil and gas industry, said Peterson.
Designed as a tax vehicle, the majority of MLPs have been focused on the midstream and downstream segments of the oil and gas industry. Historically, MLPs were focused on assets such as pipelines, Peterson said.
The risks of running an MLP versus a C-Corp. company are the mandate of the MLP structure that 90 percent of earnings must be paid out to shareholders.
"In general, there is no rainy day fund, which requires a much more conservative, longer-view approach," said Petersen, meaning that overinvestment in one quarter may mean not having enough cash in the next quarter, while underinvestment poses a challenge to growth.
Upstream MLPs have been more interested in acquiring natural gas assets in the past few quarters versus C-Corp. companies as low U.S. gas prices have prompted producers to switch from gas-focused drilling to oil and liquids exploration.
These MLPs have an advantage over C-Corp. companies in that they are hedged between 50 and 100 percent over the next three years shielding them from the impact of commodity prices. These companies have a competitive advantage of being able to buy gas assets when everyone else is selling.
While it remains unclear when the natural gas market will rebalance itself, "in the long term, having too much clean, domestic natural gas is a good problem," said Petersen.
*DISCLOSURE: MLV & Co. expects to receive or intends to seek compensation for investment banking services from each of the companies listed above in the next 3 months.
Generated by readers, the comments included herein do not reflect the views and opinions of Rigzone. All comments are subject to editorial review. Off-topic, inappropriate or insulting comments will be removed.