BP Sells Non-Strategic GOM Assets for $5.5B
by Dow Jones Newswires
|
Saabira Chaudhuri
|
Monday, September 10, 2012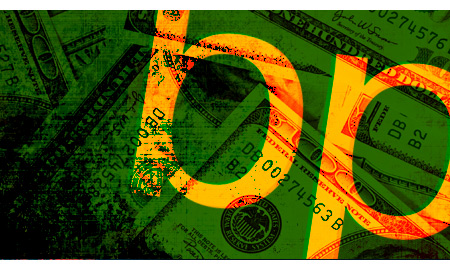 HOUSTON – Plains Exploration & Production Co. has agreed to buy BP PLC's deepwater Gulf of Mexico oil and gas properties for $5.55 billion.
BP is selling its interests in three assets: the Marlin hub--consisting of the Marlin, Dorado and King fields--Horn Mountain, and Holstein. The deal also includes BP's stake in two non-operated assets: Ram Powell and Diana Hoover, which BP had revealed it would sell in May.
Monday, BP said the divestment is in line with its global strategy of playing to its strengths, including the development of giant fields and deepwater exploration.
The British oil giant also said the move reflects a greater focus in the Gulf of Mexico on producing more high-margin barrels from fewer, larger assets.
"While these assets no longer fit our business strategy, the Gulf of Mexico remains a key part of BP's global exploration and production portfolio and we intend to continue investing at least $4 billion there annually over the next decade," BP Group Chief Executive Bob Dudley said.
"This deal further demonstrates the value we have been able to unlock through the targeted divestment of high-quality assets that sit outside the heart of our strategy," he added.
Sunday, the Wall Street Journal had reported that BP was close to a deal to sell some of its Gulf of Mexico offshore oil fields for around $7 billion to Plains.
Plains mainly develops and produces oil and natural gas in California, Texas, Louisiana, the Rocky Mountains and the Gulf of Mexico. The company focuses on mature oil fields with existing reserves as well as new properties that can be developed. The BP oil fields it will buy are considered mature, fitting in with its overall strategy.
Monday, the company revealed that it has also separately agreed to buy 50% of Royal Dutch Shell PLC's working interest in the Holstein Field for $560 million.
While Plains did not say how it would fund the acquisitions, the Journal had reported that the company was expected to take on debt to pay for the BP deal.
U.K.-based BP, among the largest global oil producers, is continuing to divest itself of assets to pay for the 2010 oil spill in the region. The company has been selling off assets to help pay for cleanup and other costs related to the April 2010 drilling-rig explosion that killed 11 people and resulted in a massive oil spill.
Of about $38 billion in assets earmarked for sale, BP has so far agreed to sell about $26.5 billion worth, including a deal last month to sell a Southern California refinery and related assets to Tesoro Corp. for $2.5 billion.
BP executives said earlier this year that the company would divest itself of its interests in several oil fields in the Gulf such as Marlin, Horn Mountain, Holstein, Ram Powell and Diana Hoover. The company said these assets were "nonstrategic."
Monday, BP said it will concentrate future activity and investment in the Gulf on growth opportunities around its four major operated production hubs and three non-operated production hubs in the deepwater, as well as on exploration and appraisal opportunities in the Paleogene and elsewhere.
It expects to divest assets with a total value of $38 billion between 2010 and 2013.
With the latest deal, BP has now entered into agreements to sell assets with a value of over $32 billion since the beginning of 2010.
Generated by readers, the comments included herein do not reflect the views and opinions of Rigzone. All comments are subject to editorial review. Off-topic, inappropriate or insulting comments will be removed.