Drillers See Robust Demand for Ultra-Deepwater Rigs
|
Wednesday, September 12, 2012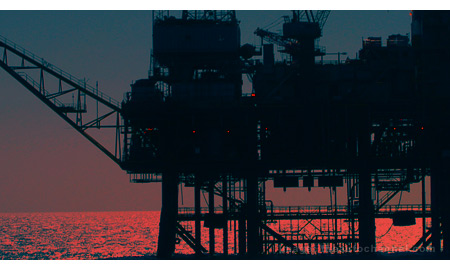 Offshore drilling contractors report seeing robust demand for ultra-deepwater rigs worldwide as oil prices and exploration success in basins outside the deepwater 'Golden Triangle' spur operator interest in ultra-deepwater drilling.
Operators are seeking longer contracts and looking to pick up groups of rigs for ultra-deepwater drilling contracts, such as BP's recent three-unit contract award to Seadrill and Noble Corp., Chairman, President and CEO David Williams told attendees Thursday at the Barclays CEO Energy Power Conference in New York.
Operators are now willing to consider 10-year contracts for ultra-deepwater rigs; the increase in contract terms does not include the rigs that Brazilian state energy company Petrobras has under contract for 15 years, Williams noted. In August, Sembcorp Marine said it secured contracts for five drillships with Petrobras for 15 years of drilling activities in the pre-salt areas offshore Brazil.
Elevated crude oil prices are supporting ultra-deepwater drilling efforts, with Brent averaging $110 in 2012, and the increasing number of offshore licensing rounds being held worldwide each year giving operators access to increasingly attractive plays, Williams said.
From 2013 to 2015, Petrobras is expected to deploy 40 ultra-deepwater rigs to explore Brazil's offshore pre-salt potential. That number will increase to 75 between 2015 and 2020. Expanding opportunities in Africa's pre-salt region, which now stretch as far north as Gabon and as far south as Namibia, are also supporting the increase in deepwater exploration, Williams said.
Demand for newbuild floater rigs will continue, said Williams. He expects more attrition of the global rig fleet to continue in the next decade than the previous one, even with rig construction occurring at a decent clip, shipyard prices flat to down and oil prices up. These factors will serve to elongate the current rig construction cycle.
Transocean sees a 'very robust' demand in the global ultra-deepwater market, with little remaining drilling capacity available this year and capacity availability in 2013 and 2014 a topic of conversation among operators.
Ultra-deepwater rig demand is growing not only due to increased exploration in the 'Golden Triangle' of the Gulf of Mexico, Brazil and West Africa, but emerging ultra-deepwater areas in East Africa, the Black Sea, the Far East and Mexico, Transocean President and CEO Steven Newman told attendees Wednesday at the Barclays conference.
Customers appear to be more willing to enter a contract to support construction of a newbuild rig versus six months ago, Newman said. At worst, the decision to place a contract-backed order for a newbuild rig would be credit neutral.
"The longer the contract, the more credit friendly it would be," Newman commented.
A recent Barclays Research report noted that contract-backed newbuilds are poised to benefit from growing ultra-deepwater demand worldwide.
Ensco Plc Chairman, President and CEO Dan Rabun said the ultra-deepwater market remains robust and day rate momentum continues.
"We feel good about our position," Rabun told conference attendees Wednesday.
However, management does not think there will be a "stampede" of operator-contractor partner based contract-backed ultra-deepwater rig orders.
Transocean is also seeing customers increasingly willing to underwrite the cost of having two blowout preventers (BOP) on a rig, Newman said, noting the economic benefit to customers. Having two BOPs on a rig can cut down on drilling time lost to BOP maintenance.
However, Williams said the jury was still out on dual-BOPs. While a second BOP will drive better performance, the question of whether the operator or the contractor should pay for the second BOP is still being debated.
Seadrill expects the current rig construction cycle to last longer than previous cycles due to stable oil prices and significant exploration success. Lower construction costs - coupled with ultra-deepwater day rates at prior peak levels - is boosting returns, said President and CEO Alf Thorkildsen at the conference Tuesday.
However, barriers for ultra-deepwater operations are rising due to heightened standards from the Macondo incident and more complicated drilling, said Barclays Analyst James C. West in a Sept. 4 regarding Seadrill's presentation.
The company will have one ultra-deepwater drilling rig, West Tellus (UDW drillship), available in the third quarter of 2013. Discussions are underway with four customers for the rig, which is currently under construction. Seadrill has four ultra-deepwater rigs available in 2014.
"Management thinks there are more compelling opportunities to expand its fleet through building versus buying," said West. "The company believes it is difficult to justify the acquisition prices that various pure play ultra-deepwater players are looking for, particularly considering the rates at the shipyards."
To meet the growing demand for ultra-deepwater rigs, Noble and Ensco have been upgrading their fleets with ultra-deepwater capable semisubmersibles and drillships.
Since 2007, Noble has spent or will spend $10 billion to update its rig fleet. This upgrade includes the addition of four ultra-deepwater semisubmersibles and three ultra-deepwater drillships. The company also has five additional ultra-deepwater drillships under construction. Williams said the company is also reviewing a possible sale, spinoff or initial public offering of non-core assets.
Noble anticipates that its newbuild rig program could add $2 billion in revenue for the company, a 70 percent premium over its 2011 revenue, Williams told conference attendees. In 2011, 24 percent of the company's revenue came from its ultra-deepwater rigs; by 2015, Noble projects that 40 percent of its revenue will come from its ultra-deepwater assets.
The newbuild program has been a challenge for the company, said Williams. While the company will continue work to transform its rig fleet into a newer, premium fleet, it will do so in a more managed style, with a dividend return for shareholders.
"We don't want to buy rigs just to be bigger," said Williams, noting that an acquisition would have to be strategic.
Ensco has sought to expand its ultra-deepwater drilling fleet due to rising customer demand. In June, the company exercised one of two options for newbuild ENSCO DS-9 (UDW drillship) to be constructed at Samsung Shipyard in South Korea.
The rig will be the seventh Samsung DP3 drillship in the Ensco fleet. In April, the company ordered ENSCO DS-8 (UDW drillship), the first drillship based on the GF120000 hull design.
Williams doesn't believe that operators have a strategy in place to cap day rates. With portfolios of drilling opportunities and production declining in mature basins,
"I don't think they're in a position to do so," Williams commented. "They need to iron."
According to Rigzone's RigLogix Database, 21 ultra-deepwater rigs – semisubmersibles or drillships rated for work in water depths greater than 8,000 feet – rigs are expected to be delivered in 2013.
Eight rigs with 2013 delivery dates do not have firm contracts, and at least four rigs with 2013 delivery dates are said to be in final contract negotiations. Thirteen rigs with 2013 delivery dates either have firm contracts or letters of intent.
Twenty ultra-deepwater rigs are expected to be delivered in 2014, according to RigLogix. Nineteen rigs with 2014 delivery dates do not have firm contracts. At least three rigs with 2014 delivery dates are said to be in final contract negotiations; one rig with a 2014 delivery date has firm work.
Generated by readers, the comments included herein do not reflect the views and opinions of Rigzone. All comments are subject to editorial review. Off-topic, inappropriate or insulting comments will be removed.