Chesapeake Raises 2012 Asset Sale Goal to $13-$14B
by Karen Boman
|
Rigzone Staff
|
Thursday, September 06, 2012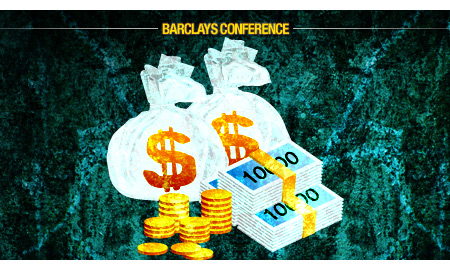 Chesapeake Energy has raised its 2012 asset sales goal to $13 to $14 billion and is targeting between $4.25 and $5 billion in asset sales in 2013 as the company continues with its strategy shift from acquisitions to drilling.
The company expects to have asset sales of $11.7 billion completed or announced at the end of this year's third quarter, said Chesapeake CEO Aubrey McClendon Thursday at the Barclays CEO Energy Power Conference in New York.
Chesapeake is selling non-core assets to focus on 10 key plays, including:
Eagle Ford
Marcellus
Utica
Anadarko Basin
Mississippi Lime
Power River Niobrara shale
Haynesville/Bossier
Barnett
The sales, expected to reduce Chesapeake's long-term debt to $9.5 billion by year-end 2012, are part of Chespeake's goal to reduce debt to investment grade levels and fund conversion of the company's asset base from 10 percent liquids in 2010 to 35 percent by 2015. The company still expects 2012 production to exceed 2011 production by 18 percent in spite of the large asset sales.
The company is continuing to pursue a joint venture and/or sale of part of its Mississippi Lime leasehold. Chesapeake has drilled 158 horizontal producing wells since 2009 with attractive overall results.
The company also expects to announce the sale of a 'vast majority' of its assets in the Permian Basin, Dow Jones reported Thursday.
Chesapeake will drill almost exclusively for oil and natural gas liquids until U.S. natural gas prices improve, said McClendon.
The company is targeting net liquids production to average 130,000 barrels of oil per day (bopd) this year, 170,000 bopd in 2013 and 250,000 bopd in 2015.
Chesapeake's liquids production growth is up 65 percent over the past year, or approx. 51,000 barrels per day, all from drilling. McClendon said the shift would lead to higher returns on invested capital, lower capital expenditures and a more streamlined company.
The company will increase the number of rigs it has drilling in the Niobrara play in the Powder River Basin from eight rigs to 11 by the end of this year. Chesapeake's previous Niobrara drilling activity in the Denver-Julesberg Basin did not work, but the company has had more success with the Niobrara in Powder River, McClendon told conference attendees.
Generated by readers, the comments included herein do not reflect the views and opinions of Rigzone. All comments are subject to editorial review. Off-topic, inappropriate or insulting comments will be removed.
RELATED COMPANIES