UK Government Reshuffle Positive for Oil and Gas
by Jon Mainwaring
|
Rigzone Staff
|
Wednesday, September 05, 2012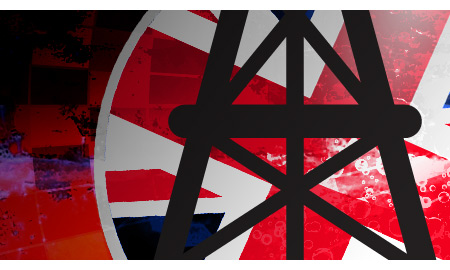 This week's reshuffle by Prime Minister David Cameron of UK government ministers is likely to prove more favorable for the oil and gas industry after politicians known to be supportive of controversial practices such as shale gas fracking and against renewable energy schemes were appointed to key positions within the government's Environment and Energy departments.
In particular, the appointment of the former Northern Ireland secretary Owen Paterson as Environment Secretary has raised eyebrows among the UK's green lobby. Paterson was reported in May this year in Conservative Home, a political blog for supporters of the Conservative Party, to be in favor of ending energy subsidies and the fast-track exploitation of shale gas in the UK.
Shale gas fracking in the UK gas became a highly controversial issue after minor earthquakes were reported in Blackpool in the north of England during fracking operations there last year.
Meanwhile, at the Department of Energy and Climate Change (DECC), Charles Hendry has been replaced by John Hayes – who has previously campaigned against wind farms in his constituency.
Trade body Oil & Gas UK issued a statement Wednesday in which it said that it was looking forward to the continuing commitment of the new ministers in ensuring fit-for-purpose regulation and a business environment that "promotes investment in the UK's oil and gas resource".
The statement quoted Mike Tholen, Oil & Gas UK's economics and commercial director, as saying:
"In particular, following the announcement of tax allowances to encourage investment in a range of challenging fields and the introduction of legislation to enable allowances to apply to brown-fields, we look forward to hearing Treasury confirm that this mechanism is now being implemented. This should promote investment of around GBP 3.5 billion [$5.6 billion], production of over 200 million barrels of oil and gas, as well as GBP 2 billion [$3.2 billion] tax revenues and many thousands of jobs."

Generated by readers, the comments included herein do not reflect the views and opinions of Rigzone. All comments are subject to editorial review. Off-topic, inappropriate or insulting comments will be removed.