US Onshore Critical to BHP Billiton Strategy Despite Writedown
by Karen Boman
|
Rigzone Staff
|
Tuesday, September 04, 2012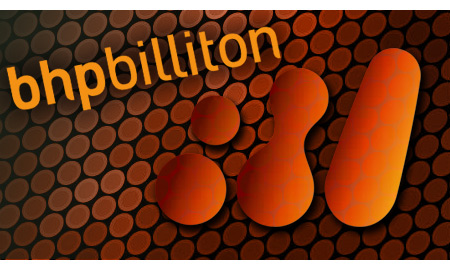 BHP Billiton's onshore U.S. shale plays will play an essential role in the company's long-term strategy, despite the recent writedown of its Fayetteville shale assets due to weak North American natural gas prices.
U.S. natural gas prices would need to rise to $3.50/Mcf before BHP Billiton would reshift its drilling focus back towards dry natural gas, said J. Michael Yeager, the company's group executive and chief executive of petroleum, at the Barclays CEO Energy Power Conference Tuesday in New York.
BHP Billiton has scaled back its Fayetteville and Haynesville drilling programs due to weak prices for dry natural gas, and has reallocated its rigs to liquids-rich plays such as the Eagle Ford and Permian plays in south and West Texas, Yeager told conference attendees.
Instead, the company is aggressively pursuing its Eagle Ford assets, with plans to spend over $1 billion over the next five years to expand Eagle Ford production infrastructure. This infrastructure includes six new processing plants, added capacity of 100,000 barrels per day of liquids and 1 billion cubic feet per day of gas and approximately 800 miles of pipeline, Yeager told conference attendees.
"The Eagle Ford is probably the most prolific field in the U.S., if not the world," Yeager said.
With strong rates of return, with many wells exceeding 100 percent and average single well payback in one year, Yeager sees potential for higher recovery factors over time through reduced well spacing or improved technology.
BHP Billiton is also fully appraising its Permian acreage, which has had encouraging results so far. The company has increased its acreage from 378,000 acres at the time it acquired these assets to more than 440,000 acres. BHP Billiton plans to drill more than 60 wells in the Permian in fiscal year 2013, targeting oil from multiple pay horizons. The Wolfcamp shale is over 900 feet thick in some areas, Yeager noted.
The company will have approximately 40 rigs operating in the onshore U.S. in fiscal year (FY) 2013, with over 85 percent directed towards the liquids rich-Eagle Ford and Permian Basin, Yeager said.
While the company has shifted its focus to oil and liquids plays, it is prepared for a ramp-up in dry gas production as prices improve, noting that BHP Billiton's dry gas shale properties are among the lowest costing plays in the United States. Yeager noted that the company remains optimistic about the long-term outlook for natural gas.
In the Haynesville, the company's core acreage delivers "very strong" per well recoveries with some over 20 billion cubic feet (Bcf). The acreage has more than 20 percent forward rates of returns, even at current prices, and the company is adding significant value through continuous improvement initiatives, Yeager said.
BHP Billiton is focused on opportunity preservation and operational momentum in its Fayetteville operations. The company already is realizing significant operational improvements which will reduce costs and enhance value, Yeager said.
The company has approximately 1.6 million combined net acres across Texas, Louisiana and Arkansas, with a resource base of approximately 8 billion barrels of oil equivalent and four giant fields – Haynesville, Eagle Ford, Fayetteville, and the Permian – with 50-year lives, Yeager said.
BHP Billiton's U.S. onshore assets offer strong returns and fast payback, as well as multiple upside opportunities and significant flexibility to respond to market conditions, Yeager said.
Shale liquids will represent the largest component of BHP Billiton's $6.5 billion capital program planned for FY 2013. The company's Gulf of Mexico and Western Australia activity will drive conventional spending in its capital program.
The company anticipates strong growth from its U.S. Gulf operations, where it anticipates future production growth from its Shenzi, Atlantis and Mad Dog fields, which are now online and producing. The company is planning to drill three significant wells in the Gulf in FY 2013.
Shenzi is still producing over 100,000 barrels of oil equivalent per day (boepd) after three years, with 94 percent average uptime during that period. The company achieved first water injection in May to increase reservoir performance, and has successfully appraised acreage north of Shenzi, said Yeager.
While the new offshore regulations in the Gulf following the Macondo incident have lengthened the drilling time per thousand feet from two to four days, BHP Billiton still has an advantage to the industry overall, Yeager noted.
The industry average drill time was five days before the Gulf drilling moratorium, and six days after the moratorium was lifted.
"We're working through it like everyone else is," said Yeager, noting of the changes in offshore drilling before and after Macondo.
Still, the company sees great potential in the Gulf, such as the Shenzi oil reservoir, which is taller than BHP Billiton's 25-story office building.
The BP-operated Atlantis field is now online again after being down most of April, May and June, and the BP-operated Mad Dog is producing again after the drilling rig on top of the platform - which was blown off the top by Hurricane Ike in 2008 - has been replaced. The first new Atlantis producers are being drilled since the moratorium. Pre-commitment funding has also been approved for the Mad Dog phase 2 project, a new 130,000 boepd development that will double field deliverability, Yeager said.
The company is forecasting 8 percent production growth in the next fiscal year to 650,000 to 660,000 barrels of oil per day from its global operations, Yeager said. Fifteen percent of that production growth will be driven by liquids. Gas production will remain flat as production from the Macedon and North West Shelf in Australia offset lower shale dry gas volumes.
In the past five years, the company's volumes have grown to over 600,000 boepd and underlying earnings before interest and taxes has grown to over $6 billion. The company's workforce has also doubled to 4,000 employees.
BHP Billiton's global asset base will offer plenty of training opportunities for its young workers, Yeager said.
BHP Billiton has proved reserves of over 2.5 billion barrels of oil equivalent and a total resource base of approximately 11 billion barrels of oil equivalent.
The company is expanding its production position offshore Western Australia, with:
continued development of the Pyrenees oil field
new volumes from Macedon
long term growth driven by the 10 trillion cubic feet Scarborough liquefied natural gas (LNG) development
additional growth potential from the Browse LNG project.
The company will drill one well offshore Western Australia in FY 2013 and has seismic activity planned in the region.
BHP Billiton will evaluate new plays offshore India with more than 3,106 miles (5,000 kilometers) of 2D seismic planned for fiscal year 2013. The company also will evaluate an extension to a key emerging play offshore South Africa, where it will conduct a 3,861- square mile (10,000 square kilometer) 3D seismic acquisition.
The company will also drill a well and gather over 3,728 miles (6,000 kilometers) of 2D seismic data offshore Malaysia in FY 2013.
Generated by readers, the comments included herein do not reflect the views and opinions of Rigzone. All comments are subject to editorial review. Off-topic, inappropriate or insulting comments will be removed.
RELATED COMPANIES