ONGC Videsh Plans Up To $20B Investment to Boost Overseas Output
by Dow Jones Newswires
|
Rakesh Sharma
|
Tuesday, September 04, 2012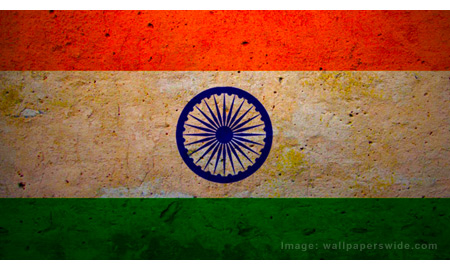 NEW DELHI - ONGC Videsh Ltd., the overseas investment arm of state-run Oil & Natural Gas Corp., said it will need to invest as much as $20 billion to realize its target of a sevenfold increase in oil and gas output from overseas assets by 2030.
In its annual report, the explorer said it will need internal funding as well as an equity infusion and project financing for its expansion plans.
ONGC Videsh's target is in line with the federal government's policy of encouraging state-run companies to invest in acquiring oil and gas assets abroad, as India's crude-oil imports are expected to surge to 91% of its total needs by 2030 from about 80% now.
The New Delhi-based company, which produced 8.75 million tons of oil equivalent of oil and gas in the financial year ended March 31, is seeking to raise output to 20 million TOEs by the year ending March 2018 and further to 60 million TOEs by March 2030 by acquiring assets in new locations and by forming joint ventures with other explorers, it said in its annual report.
"As the production targets are quite steep...[ONGC Videsh] needs to concentrate on acquiring assets in the development and production phase initially and then concentrate on high potential exploration acreage and also venture capitalist types of opportunities," it said.
In the past few months, ONGC has signed initial agreements with ConocoPhillips, China National Petroleum Corp., Mitsui Group and Ecopetrol S.A. as part of an expansion strategy. ConocoPhillips will help ONGC expand its footprint in shale gas and deepwater exploration and CNPC in jointly acquiring overseas assets. Last month, ONGC signed an initial agreement with Mitsui to seek LNG assets abroad.
Media reports earlier said that ONGC was in talks to acquire $5 billion worth of Canadian oil-sand assets from ConocoPhillips. But the Times of India newspaper reported Tuesday, without citing any sources, that ONGC's move has hit a roadblock because of its investment in Iran.
ONGC Chairman Sudhir Vasudeva told reporters Tuesday that the company is reevaluating its proposal to spend millions of dollars to develop an Iranian gas field, as this could hurt its plans to buy stakes in U.S. energy assets. However, he declined to comment on possible talks with ConocoPhillips.
Generated by readers, the comments included herein do not reflect the views and opinions of Rigzone. All comments are subject to editorial review. Off-topic, inappropriate or insulting comments will be removed.
RELATED COMPANIES