Norway Strike Averted after 4.5% Pay Rise Secured
|
Monday, September 03, 2012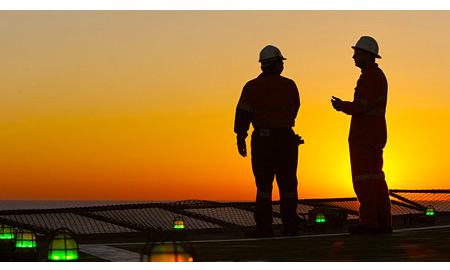 The Norwegian Petroleum Association (OLF) has averted a strike by offshore drilling workers that threatened to shut down installations on two North Sea fields.
On Friday, Industi Energi announced a strike among 159 Norwegian oil drilling workers would go ahead on Sunday after they won a labor court case against OLF, which had challenged the legality of the threatened strike. But OLF has since announced that a last-minute pay deal was agreed.
The new deal involves a general pay rise of 4.5 percent backdated to June 1, 2012, as well as a lump sum increase of $627 (NOK 3,641). Shift and night supplements have been increased by $0.69 (NOK 4) per hour.
In addition, the drilling workers have secured other rises in incidental payments, including a $29.25 (NOK 170) increase in the supplement for working on a public holiday to $310 (NOK 1,800).
"We're pleased to have come to terms with Industri Energi over a revised agreement on pay and conditions for drilling personnel," Jan Hodneland, OLF's chief negotiator, said in a statement Sunday.
"This has proved an expensive settlement, but we're glad to have avoided a third offshore strike in one year," said Hodneland.
The strike would have affected drilling workers at installations operated by KCA Deutag in the Ringhorne and Kvitebjoern fields.

Generated by readers, the comments included herein do not reflect the views and opinions of Rigzone. All comments are subject to editorial review. Off-topic, inappropriate or insulting comments will be removed.