Working in the UAE
by Jon Mainwaring
|
Rigzone Staff
|
Monday, September 03, 2012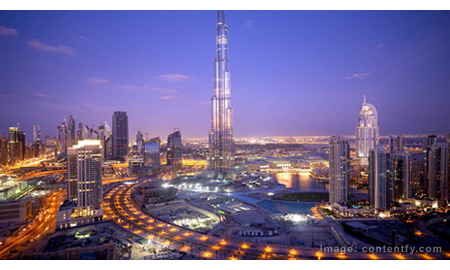 Working abroad is an occupational fact of life for many professionals in the oil sector, particularly those who work outside of the United States. But while some countries are reasonably straightforward as far as relocating and getting settled are concerned, others can require a lot of persistence and patience
Perhaps the easiest region in the world for moving between countries in pursuit of work, or even just welfare benefits, is the European Union. Citizens of the European Union have the right to move and reside freely anywhere in the EU.
A French citizen has the right to come to work in the UK's oil sector, just as a UK national has the right to go to France in pursuit of work. EU citizens also have a right to such things as state-provided healthcare and education for their families no matter where they are in the EU.
However, elsewhere in the world – and even in countries that require highly-skilled employees in order to make their economies work – things can be more difficult for the expatriate worker.
The United Arab Emirates is a collection of small states on the Arabian Peninsula that offers tax-free employment and a great lifestyle for many expats as long as they are willing to jump through a few hoops first.
I got the job. Now what?
To work in Dubai (the second-largest emirate of the UAE) you need a residence visa, labor card and health checks. These will allow someone to work in the emirate for up to three years, and to live there (i.e. rent a property, open a bank account and buy a car).
On the face of it (and especially if your employer in the UAE is willing to help you with your visa paperwork) getting the visa and relevant cards appears to be quite straightforward. But in spite of this, a lot of legwork can still be required on the part of the wannabe expat.
For example, the qualifications you listed on your CV (or résumé) are not just blindly accepted as fact, as it often is once you have accepted a job in many Western countries.
Even if your UAE employer trusts that you have every qualification you have claimed to have earned, that is not good enough for the authorities there, according to Terry Willis – the managing director of the Middle East branch of UK energy trade association EIC.
"They want to see everything notarized, not just legalized. So what you have to do is get it notarized first of all by a notary in your country, then you have to get it legalized at the UAE embassy wherever you are coming from and then you have to get that notarized again by the Ministry of Foreign Affairs once you are here," Willis told Rigzone.
As part of your resident's permit procedures, you will need a health card.
"A lot of people have their own private health cover anyway, but as part of the procedure of getting residency you will be issued with a health card. What you do is get the health card, the labor card, an Emirates ID card and an alcohol license. Four little cards," said Willis.
Getting the health approval, without which you will not be able to live in the UAE, requires testing for a number of diseases.
"Part of the process of getting a resident's permit is a medical examination, which includes a blood test for HIV and TB," said Willis.
Sometimes the employer who has recruited you will ask you to undergo medical tests in your own country in order to avoid the cost of your being rejected once you have arrived in the UAE, but the official health checks required for residency must be carried out by an approved medical center within the emirates.
So how long can this take?
"It depends on whether you are prepared or not. If you are not prepared, if you go from a standing start it can take six to eight weeks to get all your ducks in a row," said Willis.
But that is just for the right to be able to live and work in the UAE. Getting to work will require a car and your home country's driving license might not be accepted as proof you are competent enough to drive in the emirates, as far as the authorities there are concerned.
Once your residency visa is approved it is against the law for you to drive in the UAE without a valid UAE driving license, while non-residents can only drive hire cars.
If you are from the United States or a Western European country - or from one of a select number of other countries around the world - you can swap your home country's driving license for a UAE license but you will still be required to complete a form and get an eye test. People who are not from one of these approved countries will have to take driving lessons and a driving test.
So, what if you want to let your hair down with a drink?
According to Willis, Alcohol is a "big issue" and expats who want to drink require an alcohol license.
"If you get yourself in alcohol related trouble and you don't have the [alcohol] card, then there could be serious consequences," Willis explained.
"That involves filling a form in with all sorts of paperwork and it goes to the police who are responsible for issuing these licenses."
In order to get yourself properly settled into Dubai or one of the other emirates, with all the licenses you need to live an expat life, Willis estimates that it can take up to six months.
"It's not easy unless you have a good, well-experienced PRO [Public Relations Officer]," he said, explaining that many firms employ PROs to do much of the legwork for expat workers.
All of these rules apply to expat workers employed across all sectors in the UAE, not just the oil and gas industry. But there can be UAE-specific problems for oil and gas workers.
For example, because your residency visa states where you can work within the emirates it can be difficult for oil and gas workers who need to move around the UAE as part of their job.
"I think it can be done, but it is challenging for a Dubai resident permit holder to get a security gate pass to go onto an oil and gas facility in Abu Dhabi, whether it's onshore or offshore. This issue has raised its head a few times with me and my members," Willis explained.
Another issue, particularly for oilfield services businesses, is that (depending where you are in the UAE) businesses are often prohibited by law from working directly with an oil and gas operating company without first going through a local trading company.
"Let's say that you want to supply widgets to one of the operating companies, you can't get an order directly from that operating company for your widgets without first of all registering and pre-qualifying with that operating company through a local trading company with whom you must have a signed agency/representation agreement," said Willis.
But in spite of the hassle involved in getting residency and the minor frustrations involved in working in the UAE, the lure of the tax-free lifestyle in the sun continues to attract expat workers. According to data from the UAE's National Bureau of Statistics the population of the UAE more than doubled between 2005 and 2010, with expats accounting for around 88.5 percent of the people living there.
Search Rigzone's jobs database for opportunities in the UAE and worldwide
Generated by readers, the comments included herein do not reflect the views and opinions of Rigzone. All comments are subject to editorial review. Off-topic, inappropriate or insulting comments will be removed.