Contract-Backed Newbuilds Poised to Benefit from Ultra-Deepwater Demand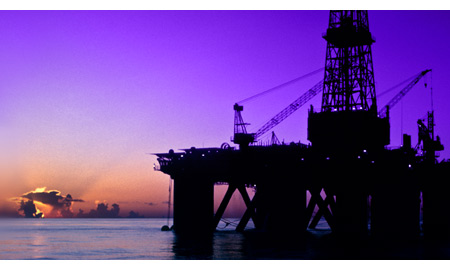 While operators with uncontracted ultra-deepwater newbuilds are best positioned to benefit from the latest cycle of ultra-deepwater demand, substantial scope exists for "contract-backed newbuild opportunities" as the battle for ultra-deepwater availability unfolds, according to an Aug. 31 research note by Barclays Capital.
"We currently see up to 10 opportunities for contract-backed newbuilds," said analyst James C. West in the note.
Several majors and national oil companies are in the market with multi-unit, ultra-deepwater packages, according to Barclays. Higher oil prices and operators' aims of meeting higher production targets are driving ultra-deepwater rig demand higher worldwide compared with a few months ago.
High oil prices, continued exploration success, and the proliferation of emerging ultra-deepwater demand basins - including East Africa, the Mediterranean, Southeast Asia, and the Arctic - is driving operator interest in ultra-deepwater, a trend that Barclays expects to continue, West said.
Shell is expected to announce an ambitious ultra-deepwater tender program in the near term. The company already has eight ultra-deepwater rigs contracted.
Barclays expects the company to contract four to five additional units, with some awards potentially being awarded for contract-backed newbuilds.
"We think operators will increasingly opt to commission special-purpose rigs from the high-quality contractors with strong operational experience, as more drilling takes place in harsh and sensitive environments," West noted.
Drilling contractors Ensco, Transocean and Noble Corp. are best suited for contract-backed newbuilds due to their extensive ultra-deepwater experience and expertise, said West.
Statoil may be in the market for some contract-backed newbuilds for the North Sea, while others are looking at contract-backed newbuild opportunities for Greenland, eastern Canada and other emerging, environmentally challenging plays.
The emergence of made-to-order newbuilds could lead to resurgence in the rig construction cycle, with contract drillers and capital equipment companies such as Cameron and National Oilwell Varco poised to benefit, West said.
Generated by readers, the comments included herein do not reflect the views and opinions of Rigzone. All comments are subject to editorial review. Off-topic, inappropriate or insulting comments will be removed.