PTTEP Fined Over $500,000 for Montara Oil Spill Disaster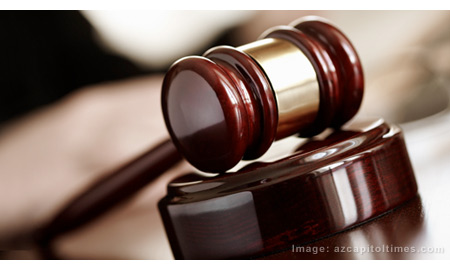 Thailand's state-owned PTT Exploration and Production (PTTEP) – the company responsible for the Montara oil spill off the coast of Western Australia three years ago – said in a statement Friday that it has been fined $526,320 (AUD510,000) for its actions in relation to the disaster.
The fines were handed down on Friday by the Darwin Magistrates' Court at 2:00 p.m. Darwin local time, a PTTEP spokesperson told Rigzone through a telephone interview on Friday.
The spokesperson said that the company was found guilty on four charges. The first three charges, each of which carries a maximum penalty of $567,000 (AUD 550,000), fall under Clause 9(4) of the Offshore Petroleum and Greenhouse Gas Storage Act 2006. The fourth charge, which carries a maximum penalty of $56,760 (AUD 55,000), lies under Section 569(1) and it relates to failure to ensure that operations were conducted "in a proper and workman-like manner and in accordance with good oilfield practice."
PTTEP was facing a maximum penalty of $1.8 million (AUD 1.7 million). The magistrate however recognized that PTTEP took on full responsibility for the incident and that the company had made every effort to transform its operations and culture. In addition, the magistrate also acknowledged that the company had no prior incident record, the spokesperson added.
The Montara incident occurred on August 21, 2009, when a sudden discharge of gas entered the wellbore of the H1 well and rose to the surface via the Montara well head platform (WHP). A short time later an uncontrolled flow of oil condensate, gas and water began venting to the surface under pressure. The gas cloud enveloped the jackup drilling rig ex-West Atlas which was working on site and had been positioned next to and partly above the WHP. The incident saw 29,600 barrels of crude oil leak into the water over a 74-day period. The well was subsequently killed on November 3, 2009.
PTTEP launched a coordinated incident response, and the company has spent around $41 million to $52 million (AUD 40 million to 50 million) in its direct environmental clean-up efforts.
Montara is sited 155 miles (250 kilometers) from Australia's Kimberly coastline and over 186 miles (300 kilometers) from the nearest Indonesian landfall. Some of the oil from the spill reached Indonesian waters.
Generated by readers, the comments included herein do not reflect the views and opinions of Rigzone. All comments are subject to editorial review. Off-topic, inappropriate or insulting comments will be removed.
RELATED COMPANIES
Company: PTT Exploration & Production Company Plc (PTTEP)
more info