Interior Greenlights Shell for Drilling Prep Work in Chukchi Sea
by Karen Boman
|
Rigzone Staff
|
Thursday, August 30, 2012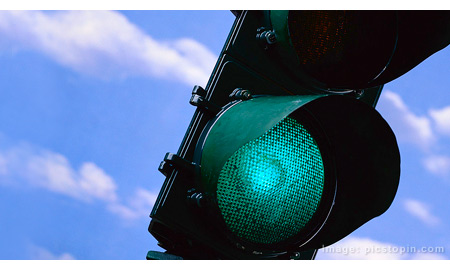 The U.S. Department of the Interior on Thursday granted Shell permission to move forward with limited preparatory activities for its planned exploratory drilling program in the Chukchi Sea offshore Alaska.
The decision to allow limited activity "is consistent with our cautious approach to exploration," said Secretary of the Interior Ken Salazar in a conference call with reporters Thursday, in order to tap the "great promise and economic opportunity" that Alaska's energy resources represent and remain consistent with President Obama's 'all of the above' energy plan.
Salazar stressed that Shell will not be allowed to drill into oil-bearing formations until the Bureau of Safety and Environment Enforcement (BSEE) approves Shell's Arctic Challenger. The vessel must also be certified by the U.S. Coast Guard and the American Bureau of Shipping and on location in the Chukchi Sea before drilling can begin.
Interior's decision will allow Shell to begin work on creating a 40-foot deep mudline cellar to allow casing to be installed. Twenty-inch casing will be placed down to the 1,400 foot level. Once the casing is cemented in, the blowout preventer could be set on the wellhead.
"All the information we have gathered, including the seismic information as well as information from wells previously drilled, shows that [the activity] can be done safely and won't be encountering hydrocarbon-bearing zones," said Salazar during a conference call with reporters on Thursday.
The decision comes after exhaustive reviews, inspections of the rig and an initial inspection of the oil spill containment system Arctic Challenger, and deployment drills, Interior officials said.
The containment system is a last resort in the case of an oil blowout.
"At this point, the system wouldn't add to safety," said BSEE Director James Watson, adding that drills and exercises also will be conducted to ensure that Shell is ready for an event.
BSEE will oversee the operations, with inspectors on board the Noble Discoverer (mid-water drillship) rig on a 24-hour basis to provide continuous oversight. The inspectors will be on board once the rig is in position and before activities begin.
Two strings of casing, which will go down to 1,400 to 1,500 feet, will be installed approximately 4,500 feet to 5,000 feet away from where the oil-bearing drilling targets are, meaning no chance exists of oil being encountered.
"We're confidence of this conclusion, or we wouldn't have allowed the limited activity to move forward," said Watson.
As part of the initial preparations, a small pilot hole will be drilled to allow a logging while drilling device to be lowered through. The device will conduct additional sensing to detect pockets of gas that exist that aren't shown in the seismic data already gathered.
"We have a very good plan here that really leaves little at risk that we couldn't detect in advance," said Watson. "If there was a kick, there are ways to divert the kick, and heavier mud can be used to contain it in the wellbore."
As to the Arctic Challenger, "we're watching the situation closely, and Shell said it would be ready in 4-5 days," Salazar told reporters. "BSEE continues to stand by, ready to perform a final examination of the containment system."
Salazar said the decision does not contradict his earlier declaration that Interior would hold Shell's feet to the fire in terms of enforcing regulations.
"Unless the Arctic Challenger gets certified, there will be no oil bearing formation drilling in the Arctic, end of story," Salazar said.
The decision also has nothing to do with the fact that Republican Presidential nominee Mitt Romney is speaking at the Republican National Convention in Tampa, Fla., this evening.
"We have been working hard with moving forward with exploration plans [for the Arctic]," said Salazar. "There is no political motivation here."
Interior was not prepared to move forward on similar permitting in the Beaufort Sea, Salazar said.
"The situation is a dynamic one, with the weather in the Arctic," Salazar commented. "We don't know exactly where this will go, but we're comfortable in taking this step."
Generated by readers, the comments included herein do not reflect the views and opinions of Rigzone. All comments are subject to editorial review. Off-topic, inappropriate or insulting comments will be removed.
RELATED COMPANIES
For More Information on the Offshore Rig Fleet:
RigLogix can provide the information that you need about the offshore rig fleet, whether you need utilization and industry trends or detailed reports on future rig contracts. Subscribing to RigLogix will allow you to access dozens of prebuilt reports and build your own custom reports using hundreds of available data columns. For more information about a RigLogix subscription, visit
www.riglogix.com
.