Subsea Inspection: The Autonomous Approach
by Jon Mainwaring
|
Rigzone Staff
|
Friday, August 31, 2012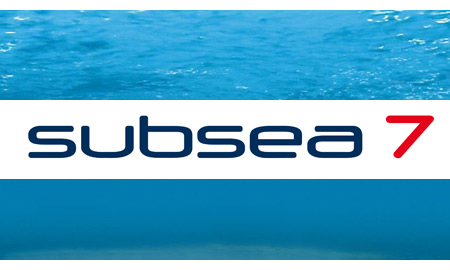 Subsea inspection is a hazardous activity that used to be solely the preserve of divers but more recently has seen the deployment of wire-guided remotely-operated vehicles. The latest improvements in technology now promise an era of more stealthy autonomous vehicles that can perform inspection tasks without pesky cables getting in the way.
Last year, Subsea 7 – with help from Scottish software developer Seebyte – announced it had designed and built the world's first commercial 'Autonomous Inspection Vehicle' (AIV).
Subsea 7 has an ambitious plan to develop a series of AIVs that are initially capable of general visual inspection, but which it intends will eventually evolve into fully-capable intervention vessels.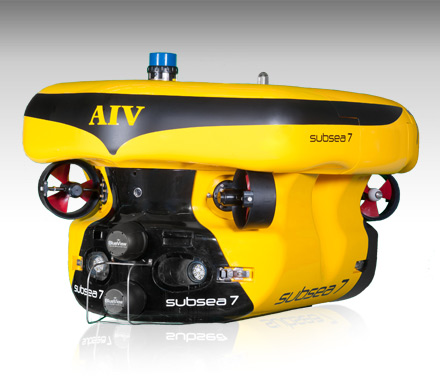 Subsea 7 has developed the world's first commercial automated inspection vehicle. Source: Subsea 7
Throughout the process of developing the initial AIV, Subsea 7 had to overcome a number of technical challenges. For example, the vehicle had to be redesigned from its original concept when computer modeling showed its stability and maneuverability could be improved.
The AIV is fully autonomous and can operate for a 24-hour period on a single charge of its lithium-ion batteries, which are housed in pressure vessels within the vehicle's hull.
The AIV's sensor package was developed to cover the requirements of general visual inspection, and comprises up-to-date sonar technology coupled with high-quality video cameras and low-power LED lighting. It has a depth rating of some 9,850 feet (3,000 meters) and is reasonably compact (less than 30 cubic feet in volume).
Revolutionary
Subsea 7 believes that its AIVs have the potential "to revolutionize" life-of-field projects by providing operators with a cost-effective, low-risk inspection system to aid field survey and integrity management and intervention activities. The firm envisages a number of deployment scenarios for its "Mark 1" AIV:
The multi-AIV or "lobster pot" scenario, where a field inspection campaign using a low-cost vessel deploys three or more AIVs to optimize mission coverage.
A single AIV inspection campaign with an AIV deployed from a vessel already operating within a field that is already undertaking a construction campaign with standard work-class remotely-operated vehicles (WROVs).
A permanent deployment on a fixed platform or FPSO vessel ready to be deployed whenever a specific visual inspection of planned inspection campaign is required.
Subsea 7's Mark 1 AIV is now commercially available and papers explaining its benefits for subsea inspection were presented at the Offshore Technology Conference in Houston this year and earlier this year at the Subsea Australasia Conference in Perth, Western Australia.
A novel approach to subsea inspection involves taking inspiration from sea creatures. This is the philosophy of EvoLogics – a technology business based in Berlin that uses nature as its guide when designing products for the aerospace, maritime and offshore industries.
The company's patented S2C (Sweep-Spread Carrier) technology is based on how dolphins and whales communicate. It has allowed the firm to develop a series of underwater acoustic modems that, depending on type, can be used in shallow and deep waters over short, medium and long ranges.
Data communications is, today, an important part of offshore operations and requires robust links. Under good hydro-acoustic conditions, standard underwater, acoustic modems are able to transmit data satisfactorily, but when conditions turn bad – due to interfering noise, multi-path propagation and other factors – they can fail. Even in calm seas, such factors as signal reverberation can result in poor transmission.
By studying how dolphins and whales communicate over long distances, Evologics has learned how to mimic their approach. Dolphins and whales chirp and sing across a broad frequency bandwidth, and this continuous change of frequencies not only serves to transmit information but also compensates for sources of interference such as echoes and noise.
In the same way, modems built on S2C technology continuously spread the signal energy over a wide range of frequencies and adapt the signal structure so that the multi-path components do not interfere with each other. At the receiver end, advanced signal processing collects the energy and converts the received signals into narrow band signals.
This results in achieving significant depression of multi-path disturbances and the effective amplification of signals at the receiver end, enabling successful decoding of signals even in environments where they are heavily masked by noise.
Unchaining underwater equipment
When it comes to subsea inspection, Evologics believes it can play a role with the development of a device that has learned from another branch of marine life.
Evologics is developing a line of products based on its patented 'Fin Ray Effect' technology. The firm believes that this technology could replace the currently-used remotely-operated vehicles (ROVs) with intelligent autonomous underwater vehicles (AUVs).
Just as Subsea 7's AIV is designed to remove the need for cables in the subsea environment, Evologics wants to "unchain" underwater equipment.
The German company points out that, currently, a lot of remotely-operated equipment is bulky and can actually risk causing damage to fragile systems on subsea installations. So it wants to help pioneer the use of smaller and smarter platforms for inspection and other tasks in the marine environment and its bionic Manta Ray vehicle could be one of these platforms.
Evologics came up with the design of the Manta Ray after studying the functional morphology of fins of fishes. The result was a device with shape-adaptive wings that could be confused for a sea-based creature.
With active, life-like wing propulsion and gliding the device is quiet, fast (max swimming velocity: 7 mph) and efficient. It can operate in around 320 feet of water depth for up to 24 hours.
Evologics reckons that it can adapt its Manta Ray device to carry out a variety of subsea monitoring tasks including the technical inspect of subsea installations.
It is still too early to say whether Evologics' Manta Ray will become a common feature at subsea oil and gas installations, but it is technologies like this – and Subsea 7's line of AIVs – that show where subsea inspection is heading.
Generated by readers, the comments included herein do not reflect the views and opinions of Rigzone. All comments are subject to editorial review. Off-topic, inappropriate or insulting comments will be removed.
RELATED COMPANIES