Arctic Saw: Remote-Controlled Vehicle Cuts Up Ridge
by Jon Mainwaring
|
Rigzone Staff
|
Wednesday, August 29, 2012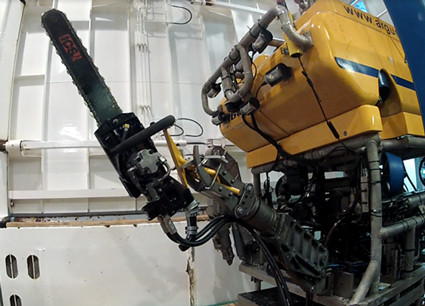 Norwegian geological researchers have used a new type of underwater remotely-operated vehicle, with a hydraulic saw, to acquire geological samples from Norwegian-Icelandic Jan Mayen Ridge, the Norwegian Petroleum Directorate (NPD) reported Wednesday.
The expedition that used the device was a collaboration between the NPD and the University of Bergen, and took place using the G. O. Sars research vessel. The ship sailed from Akureyri in northern Iceland on August 4 and during the course of two weeks geological material was acquired from five locations in the steep underwater cliffs of the Jan Mayen Ridge.
According to NPD geophysicist Robert Williams, who took part in the expedition, the trip provided plenty of new knowledge about the geology at Jan Mayen but it is too soon to say whether there could be oil or gas there. Williams reported that he had not expected the amount of sandstone at the ridge – some more than 820 feet thick.
The ROV (remotely-operated vehicle) expedition was led by Professor Rolf-Bilger Pedersen, who is head of the Center for Geobiology at the University of Bergen.
At an expedition to the Jan Mayen Ridge last year a grabbing device was used that could only sample loose material. These rocks might have come from the ridge but they could also have come from icebergs that had skirted the ridge.
So, this year, Pedersen designed a system that combined a hydraulic saw and an ROV in order to obtain samples directly from the solid bedrock. This worked and the researchers were able to take a total of almost 40 samples, with the largest block weighing more than 88 pounds.
The collaboration is just the latest geological expedition between the NPD and the University of Bergen. In May this year, the NPD announced it was working with the university to take a specially kitted out hovercraft to the North Pole to geologically map the Lomonosov Ridge, including acquiring seismic data and collecting geological samples from the seabed.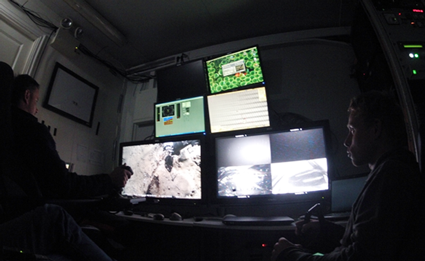 Generated by readers, the comments included herein do not reflect the views and opinions of Rigzone. All comments are subject to editorial review. Off-topic, inappropriate or insulting comments will be removed.