Report: Politics May Have to Bend to Economics on Kurdistan
by Karen Boman
|
Rigzone Staff
|
Monday, August 27, 2012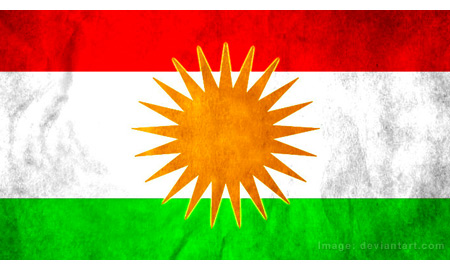 Despite objections by the Iraqi government, major oil and gas companies such as ExxonMobil, Chevron, Total and Gazprom have signed exploration deals with Kurdistan this year.
The growing number of major energy companies in Kurdistan could mean that politics will have to bend to the will of economics in the long-term, according to an Aug. 24 report from Edison Investment Research.
"If you measure political risk by the positioning of the majors, we are beyond the tipping point," Edison analysts noted in the report.
Edison noted that Kurdistan's place as a future major oil province is beyond doubt. Production is expected to rise due to further production expansions at the Taq Taq and Tawke fields and extended well testing at Shaikan and discoveries such as Akri-Bijell, Atrush, Bina Bawi and Miran.
Genel Energy noted in its half-year report on Aug. 23 that it's on track to deliver 200,000 barrels of oil per day (bopd) in 2014 from Taq Taq. Current production capacity is 130,000 barrels of oil equivalent per day (boepd). Genel also anticipates production capacity from Tawke to increase from 75,000 bopd to 100,000 bopd by year-end 2012.
The company also has made significant resource additions in Kurdistan, including a 44 percent interest in Bina Bawi, a 40 percent interest in Chia Surkh and a 26 percent interest in Miran, adding over 500 million barrels of oil equivalent of net contingent and prospective resources with significant upside.
Genel Chief Executive Tony Hayward on Thursday said the recent influx of oil supermajors into Kurdistan had increased the likelihood of an agreement between the Kurdish authorities and Baghdad over who controls the region's oil, the Financial Times reported on Aug. 23.
Edison analysts said they see the recent agreement between Turkey and KRG [Kurdistan Regional Government] over a 1 million bopd-pipeline to the Turkish border as key to the solution.
"The additional money that would accrue to Iraq from extra oil production in the mid-term would be significant and the technical challenges of adding capacity in Kurdistan are surmountable."
Construction of the export pipeline infrastructure is underway, with initial capacity of 150,000 bopd and capacity to deliver over 200,000 bopd, Genel reported in its half-year results presentation. The pipeline's first phase from Taq Taq to Khurmala is 50 percent complete and expected to begin operations in this year's fourth quarter. The second phase - from Khurmula to Fish Khabur - is expected to be completed by the end of 2013.
Given the support of Kurdistan's government by companies entering the region this year, and diversity of implied political backing such as Russia, France, Turkey and Spain, "we see it as unlikely that Baghdad will be successful in reversing the trend or materially altering the terms on which the deals were struck," Edison analysts said.
With China's growing appetite for energy resources, Edison analysts said they believe Baghdad's position against the KRG would become transparently untenable.
The central Baghdad government has argued that deals done with the Kurdistan regional government are illegal, and has blacklisted companies who have signed production sharing agreements in Kurdistan. Reuters reported in June that Iraq had blacklisted Chevron after the company purchased interests in two blocks in Kurdistan.
The U.S. State Department said that oil companies shouldn't bypass Iraq's central government after authorities in the Kurdish north region signed dozens of deals with foreign energy firms, Dow Jones reported last Monday.
However, French major Total will continue to invest in Kurdistan despite threats from Baghdad, saying it sees tremendous potential for oil exploration in Kurdistan, Dow Jones reported last Tuesday.
Generated by readers, the comments included herein do not reflect the views and opinions of Rigzone. All comments are subject to editorial review. Off-topic, inappropriate or insulting comments will be removed.
RELATED COMPANIES