BP Hits Gas Duo Offshore Egypt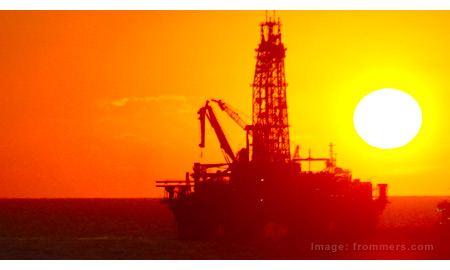 BP Egypt announced the Taurt North and Seth South gas discoveries in the North El Burg Offshore Concession, Nile Delta. These are the fourth and fifth discoveries made by BP in the concession following Satis-1 and Satis-3 Oligocene deep discoveries and Salmon-1 shallow Pleistocene discovery.
The two wells were drilled by IEOC on behalf of concession operator BP, using Scarabeo 4 (mid-water semisub) rig in water depths of 361 and 256 feet (110 and 78 meters) respectively. The wireline logs, fluid samples and pressure data confirmed the presence of gas in one Pleistocene interval in Taurt North and two Plio-Pleistocene intervals in Seth South. Options to tie both discoveries to nearby existing infrastructure are being studied.
Hesham Mekawi, President and General Manager of BP Egypt stated, "The discoveries show our commitment to develop the remaining potential of the shallow reservoirs within the Nile Delta and make the best use of the existing infrastructure. It demonstrates the ongoing cooperation with the Ministry of Petroleum to deliver new gas discoveries and incremental supply to meet the future growth of the gas business in Egypt."
The parties to the North El Burg Offshore Concession agreement are: BP (operator 50%) and IEOC (50%).
Generated by readers, the comments included herein do not reflect the views and opinions of Rigzone. All comments are subject to editorial review. Off-topic, inappropriate or insulting comments will be removed.
RELATED COMPANIES
For More Information on the Offshore Rig Fleet:
RigLogix can provide the information that you need about the offshore rig fleet, whether you need utilization and industry trends or detailed reports on future rig contracts. Subscribing to RigLogix will allow you to access dozens of prebuilt reports and build your own custom reports using hundreds of available data columns. For more information about a RigLogix subscription, visit
www.riglogix.com
.