Chevron Betting on Argentina Shale O&G with Drilling Program
by Dow Jones Newswires
|
Ken Parks
|
Thursday, August 23, 2012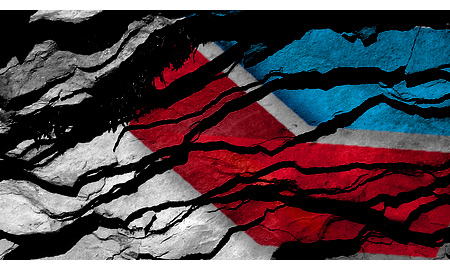 BUENOS AIRES - U.S. energy company Chevron Corp. plans to drill about 120 wells in Argentina during the next three years to search for unconventional gas and oil, a top executive said Thursday.
Ali Moshiri, the company's president of Latin America and Africa, told a conference here that Argentina has enough unconventional gas locked away in shale formations to become a gas exporter again if it can properly develop those resources.
Argentina stopped exporting gas in the middle of the last decade as it prioritized its falling gas reserves for its booming economy. Declining output and low prices that have stoked consumption have forced Argentina to import growing volumes of much more expensive gas from Bolivia and distant Trinidad & Tobago.
"We believe there are enough resources in Argentina. We believe there is the right environment to work," Mr. Moshiri said.
"Argentina can position itself as a leader in unconventional [hydrocarbons] in Latin America," he added.
Better known for its excellent beef and soybean exports, Argentina is thought to hold vast shale gas resources.
Argentina ranked third in the world, behind China and the U.S., in potentially recoverable shale-gas reserves, with 774 trillion cubic feet, according to a study last year by the U.S. Energy Information Administration. Argentina is also thought to have large quantities of shale oil.
Exploiting those resources will require billions of dollars in foreign capital. However, Argentina's unpredictable energy policies could prove a major impediment to attracting that money.
Earlier this year, President Cristina Kirchner seized a 51% stake in Argentina's largest oil and gas producer, YPF SA, from Spain's Repsol SA in a dispute over investment. The government has hinted that Repsol might not receive any compensation.
And last month the administration ordered oil companies to submit annual investment plans for state approval. The government will also set reference prices for oil and gas that will allow producers to cover production costs and obtain a "reasonable" margin.
Government critics also say price caps need to be addressed if Argentina is to enjoy a shale gas boom.
Even so, the country's untapped energy riches have attracted the attention of France's Total SA and U.S.-based Apache Corp. and Exxon Mobil Corp., as well as Chevron.
YPF plans to invest about $1.36 billion to test unconventional extraction techniques next year. If successful, YPF will invest an additional $12 billion in unconventional resources between 2013 and 2017.
Mr. Moshiri said unconventional oil and gas development could bring significant investment to Argentina, which stands to benefit through greater energy security, new jobs, and tax revenue.
He pointed to the shale gas and oil boom in the U.S. that has caused natural gas prices to fall to about $2/mmBtu from more than $8/mmBtu a few years ago.
"We believe that by 2020, North America can become an exporter," Mr. Moshiri said.
Chevron views unconventional oil and gas as a "form of incremental energy" to its existing resources, he said.
"Last year, we spent almost 20% of our exploration money, about $2.5 billion, exploring for unconventional," Mr. Moshiri said. "Ten years ago I would never had thought of that."
Generated by readers, the comments included herein do not reflect the views and opinions of Rigzone. All comments are subject to editorial review. Off-topic, inappropriate or insulting comments will be removed.
RELATED COMPANIES