The NXT Generation Exploration Technology?
by Jon Mainwaring
|
Rigzone Staff
|
Thursday, August 23, 2012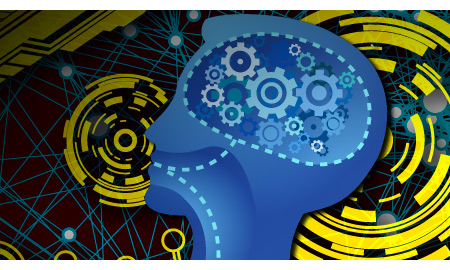 Finding hydrocarbon deposits is far from a precise science and drilling for them carries a significant risk. No one ever knows for sure whether oil or gas is within a particular well until the drillbit hits it and, even then, flow tests and further appraisal drilling usually need to be conducted in order to determine if it is commercial or not.
Very large exploration and production (E&P) companies use their inherent economies of scale to mitigate the risk of exploration drilling. They do this either by waiting until a lesser company has found oil at a certain location and buying its assets there or by employing a range of technologies and a huge amount of data analysis to determine likely prospects and then playing the numbers game.
For a junior explorer, the risk taken on when drilling for oil or gas can be huge and when things go wrong it often leads to the collapse of a company. Just ask anyone who has invested in oil and gas stocks on either London's Alternative Investment Market or the Toronto Stock Exchange during the past few years.
Finding ways to mitigate exploration risk is uppermost in the minds of explorers. Over the past 30 years or so, 3D seismic reflection has gradually superseded 2D seismic as the geophysical approach of choice for many companies looking for suitable targets in what they think are oil and gas-rich areas.
The problem with seismic testing and analysis is that it can be expensive, whether onshore or offshore. While offshore seismic data acquisition involves a boat, onshore seismic surveys usually require hundreds of tons of equipment and can involve the employment of thousands of people who are deployed over vast areas for several months.
Stress Field Detection
One company that thinks it has developed a technology that can help reduce the cost of seismic surveys is Canada's NXT Energy Solutions.
Rigzone caught up with the NXT at the Next Generation Oil & Gas Summit in St Petersburg in July, when Vice President for Marketing Grafton Withers presented the company's technology to executives from various Russian oil and gas firms.
In the presentation, Withers claimed that NXT's technology could identify the best oil and gas prospects 10 times faster and for as little as a 20th of the cost of existing methods.
NXT's proprietary technology is known as Stress Field Detection or SFD. This is an airborne remote-sensing survey system that the firm claims provides rapid, and cost-effective, identification of subsurface geological features and potential reservoirs: onshore or offshore and structural or stratigraphic.
The SFD technology is used to detect distortions and disruptions in the shape of the Earth's gravitational field and NXT claims it detects changes in the horizontal gravity field, while minimizing the effect of the otherwise dominant effects of vertical gravity.
NXT claims that field shape distortions are important because they are caused by variations in the subsurface stress regime with the Earth's shallow crust, and that subsurface stress patterns are a direct indicator of fluid traps.
"These stresses at any point… affect the gravity field in the x, y and z direction and create a unique signature in the gravity field itself," explained Withers. "This signature is predicated on the presence of faults, trapped fluids and other geologic changes."
After flying its SFD system for more than 370,000 miles (600,000 kilometers), including some 248,000 (400,000 kilometers) of testing and 124,000 (200,000 kilometers) in commercial operation, NXT claims it has a 75-percent success rate.
And according to NXT, SFD can cover 1,230 line miles (2,000 line kilometers) for the cost of $3 million while paying $3 million for a 2D seismic survey would buy only a fraction of those line miles.
In addition, NXT points out that because SFD is an airborne technology it can help minimize the environmental impact of seismic testing on particular regions, e.g. heavily-forested areas, while also reducing the impact of such testing on communities that might live there. For the same reason, it is suitable for use in areas where security on the ground might be an issue.
Withers is keen to stress that although SFD can be used to identify a number of hydrocarbon-related geological phenomena – including reservoir anomalies, structural traps, major geological anomalies, fractured reservoirs and resource plays and direct fluid indicators – it is not a standalone tool.
It can not be used to distinguish between oil and water, for example. Nor can it determine an exact drill location or define the exact depth of a reservoir.
"SFD does not see depth nor is it a direct indicator of hydrocarbons, but it can identify the presence of trapped fluids (oil, gas or water). Seismic and other gravimetric tools add different dimensions and information to SFD's results to aid the exploration. This combination gives the geoscientist the best opportunity to locate exploration targets," said Withers.
Enquiries from Cape Town to the Arctic
NXT sees its technology as one that should be used in conjunction with seismic in order to save money on exploration. According to Withers, there are two ways this can be done.
"One is to allow an E&P company to reduce its seismic expenditure by doing SFD survey first and identifying areas where the seismic should be run," he said. "The second is where the seismic exists, but it may be old seismic or there may not be clear results due to the geology, in which case we have been asked to fly over the seismic line in order to have another information source for the explorer to add to his seismic line - to his seismic data - to make the best judgment."
According to Withers interest is very strong in NXT's SFD technology. The firm began commercial operations in its native Canada in 2006, after which it decided to focus on Colombia – which NXT considers an important market for the technology.
"We did a study with BP in Colombia and have worked there for other, smaller E&P companies, many with Canadian roots. In addition we recently surveyed in southern Argentina and in Guatemala and continue to grow our presence in Latin America," Withers told us, adding that the firm is also excited about enquiries from "Cape Town to Papua New Guinea to the Arctic".
Meanwhile, the firm has made its first patent submission and plans to publish several papers in 2013.
"We still have some proprietary sensor information which we don't disclose but that is not normally a concern to geoscientists," said Withers.
Ultimately, history will determine whether or not SFD is a useful addition to the panoply of technologies currently available to oil and gas explorers. But with the likes of BP having used the technology, along with a number of smaller companies, Withers appears confident he can sign more up.

Generated by readers, the comments included herein do not reflect the views and opinions of Rigzone. All comments are subject to editorial review. Off-topic, inappropriate or insulting comments will be removed.
RELATED COMPANIES