Norway Agrees to Oil Recovery Testing Deal
by Rigzone Staff
|
Tuesday, August 21, 2012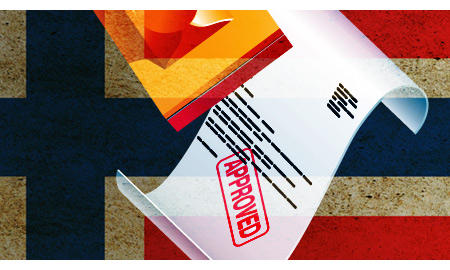 Norway's oil industry has agreed to a new way of regulating the testing of new methods to recover oil from fields on its continental shelf.
The agreement – which involved the Norwegian government and major participants in the Norwegian oil industry – was announced Tuesday and has been named the 'Force Agreement for Pilot Consortium Projects'. Among the procedures it regulates is the distribution of costs and data exchange.
It can be used by every company that has a production license on the Norwegian shelf, even if they are not licensees in the relevant fields.
According to the NPD, the average recovery rate from fields on the Norwegian shelf is currently 46 percent. This means that more than half of the oil remains in the subsurface when production is shut down.
Methods that can contribute to recovering more oil will therefore result in considerable income for the state and the companies.
Some of the remaining oil can be drained using water or gas injection, but about half is stuck in the pores in the reservoir. This type of immobile oil cannot be extracted using seawater, but requires use of chemicals or carbon dioxide (CO2) in order to be produced. A number of laboratory tests of various methods that could contribute to such recovery have been carried out over the years, but it has proven difficult to test these methods in practice.
"At the Norwegian Petroleum Directorate we see that efforts are being made to improve recovery on the fields, but it is far from enough," said the NPD's Eva Halland, who is the project manager of Force – a collaborative forum for oil companies and Norwegian authorities, relating to development and testing of new technology on the Norwegian shelf.
A working group within Force, consisting of representatives from Shell, Statoil, ConocoPhillips, Petoro, Exxon Mobil, Total and the Norwegian Oil Industry Association (OLF), has looked at legal and financial issues relating to collaboration on testing methods for improved recovery. The working group then submitted a draft to OLF, which drew up an agreement text. It was submitted to all the companies for consultation last autumn, and was adopted just before Christmas.
According to Halland, the costs for testing in one field can be considerable in many cases. The new agreement will hopefully reduce the financial obstacles, while also highlighting the benefits of sharing information regarding technological innovations.
"It costs money to test technology. Instead of everyone running their own pilots, they can now do it together," said Halland.
"We hope this agreement can be an important breakthrough in testing more of the laboratory results out in the field."
Halland now expects companies to utilize the new agreement and that they define methods and identify fields that could be suitable as potential pilots.
Generated by readers, the comments included herein do not reflect the views and opinions of Rigzone. All comments are subject to editorial review. Off-topic, inappropriate or insulting comments will be removed.