Official: Israel Holds Opportunity for U.S. Oil and Gas Firms
by Matthew V. Veazey
|
Rigzone Staff
|
Tuesday, August 21, 2012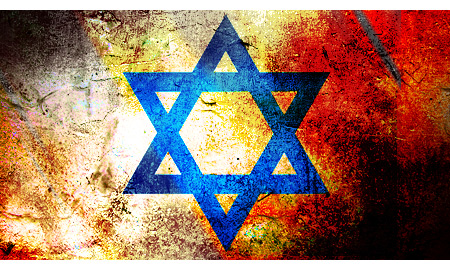 Israel Natural Gas Lines' recent announcement that construction has begun on a submerged turret loading buoy linking liquefied natural gas imports to the country's gas transmission system is the latest example of its efforts to diversify its energy mix. However, Israel aims to boost its energy security with domestically produced oil and natural gas. In addition, it aspires to become an LNG exporter. To achieve these goals, it is inviting experienced oil and gas industry players from the United States to establish operations in the country.
According to the U.S. Geological Survey, the Levant Basin Province in the Eastern Mediterranean holds a mean recoverable reserve of 122 trillion cubic feet (Tcf) of natural gas and 1.7 billion barrels of oil. The province straddles the maritime boundaries of Cyprus, Gaza Strip, Israel, Lebanon and Syria.
Seeking to foster closer oil and gas industry ties between U.S. and Israeli companies and educational institutions, the U.S. Commercial Service of the U.S. Department of Commerce's International Trade Administration will lead an oil and gas trade mission to Israel this fall. The trade mission is scheduled for Oct. 28-Nov. 1, 2012. Organizers say the trip is geared toward firms specializing in exploration, production, pipeline construction, logistical services, workforce training (including universities) and other related subsectors.
Janice Corbett, Regional Director for Africa, Near East and South Asia with the U.S. Commercial Service, recently discussed the growing oil and gas industry opportunities in the Israeli market with Rigzone. Below are excerpts from the interview with Corbett, who oversees a network of 170 commercial officers and locally engaged staff in 18 countries with the goal of helping U.S. companies export.
Q: Why should U.S. companies join the trade mission, and why Israel?
A: We see this mission as an excellent opportunity for U.S. companies in the oil and gas industry to expand their international sales. In the last few years, Israel has made tremendous natural gas discoveries off its coast -- some are the largest in a decade -- which are poised to transform the energy landscape in this historically resource-poor country. Added to this great opportunity is Israel's exciting oil shale projects and crude oil exploration going on onshore.
The trade mission, which includes stops in Tel Aviv and Jerusalem, will enable participating U.S. firms to gain market insights, make industry contacts, solidify business strategies, and advance specific projects. The advantage of participating in this official U.S. industry delegation is that it provides for one-on-one business matchmaking meetings with prospective Israeli partners as well as access to key Israeli decision-makers in the energy sector -- all of which are crucial first steps in gaining a foothold in the country. Traveling as a part of this mission will increase a firm's exposure in Israel and ability to secure meetings.
Q: Can you give readers a sense of the changes taking place in Israel's oil and gas market?
A: The U.S. Geological Survey estimates that there are 122 trillion cubic feet (TCF) of recoverable gas in the region, most of it in Israeli waters. Recently, gas was discovered offshore at the Tamar and Leviathan fields, 81 miles off the Mediterranean port city of Haifa. Combined, they hold more than 30 TCF of gas.
Meanwhile, local companies do not have the infrastructure or human capital to fully capture the opportunities these resources provide. Israeli policy dictates that prospective license owners must begin prospecting within four months of license issuance and drilling within two years. Right now, there just are not enough domestic operators to meet these targets. This opens up a unique opportunity for U.S. firms to partner with willing and eager local companies in areas such as design and construction and facility maintenance -- areas where U.S. firms have decades of experience.
Finally, for U.S. firms that may have missed the boat on these initial discoveries, there are still huge opportunities to be tapped. In the coming weeks, the government of Israel is expected to announce what percentage of the natural gas it will set aside for export Any percentage opens up the possibility of long-term investment opportunities in the country.
Q: You've spoken a lot about natural gas. What about oil?
A: The U.S. Geological Survey estimates that Israel is sitting on 1.7 billion barrels of recoverable oil. Many existing oil exploration licenses will expire in 2012-2013, which provides an excellent opportunity for U.S. oil exploration companies. But even more promising are the country's shale deposits, which could ultimately yield as many as 250 billion barrels of oil. In fact, 15 percent of Israel is underlain by oil shale.
Q: Some U.S. companies might have reservations about doing business in the Middle East, given security issues in the region. What would you say to them?
A: The security question is a very legitimate concern for businesses operating abroad. The reality is that Americans companies operate successfully throughout the Middle East and North Africa. However, before traveling anywhere in the world, we always encourage U.S. business travelers to access the State Department's website for the most recent travel advisories or notices. The Bureau of Consular Affairs website, which has a large collection of travel tips, safety advisories, and other useful information specific to Israel can be accessed here.
Q: For readers who have never been to Israel, what are some basic tips for doing business in the country?
A: The first thing American businesspeople always mention is that the business attire in Israel is generally much less formal in both private industry and government offices. But do not let that fool you. Israelis are known to come to meetings extremely well-prepared. We advise U.S. businesses to provide Israeli partners with meeting agendas outlining specific objectives in advance of the meeting date. In terms of language, most Israelis are multilingual, and English is the third most common language spoken after Hebrew and Arabic. However, it is a very nice courtesy to use at least a few Hebrew words and phrases, especially when greeting one's host. Finally, business hours in Israel typically run from Sunday to Thursday, 8 a.m. to 5 p.m. Fridays are mostly reserved for private affairs and Saturday is the Jewish Sabbath.
Q: What kind of export assistance is available for U.S. companies looking to export?
A: The U.S. Commercial Service (CS) connects U.S. companies to international buyers around the world through its network of offices in 108 U.S. cities and U.S. Embassies and Consulates in 72 countries, including Tel Aviv, Israel. The CS offers export counseling, market research, business matchmaking, trade missions, advocacy, participation in trade events, and more. Businesses can contact their nearest U.S. Commercial Service office at www.export.gov or visit the U.S. Commercial Service in Israel at www.export.gov/Israel.
We also work to put businesses in touch with avenues to financing. For example, the Export-Import Bank provides finance assistance to small and medium-sized U.S. exporters, and the Overseas Private Investment Corporation provides financing for investment projects overseas that benefit U.S. companies.
Q: How can companies find out more about the oil and gas trade mission to Israel?
A: We encourage businesses to register for the trade mission by visiting www.export.gov/trademissions/israel2012/. Deadline for registrations is September 7, 2012. For more information, contact David McCormack at email: david.mccormack@trade.gov.
Generated by readers, the comments included herein do not reflect the views and opinions of Rigzone. All comments are subject to editorial review. Off-topic, inappropriate or insulting comments will be removed.