Chevron Appeals Ban on Brazil Operations
by Dow Jones Newswires
|
Jeff Fick
|
Friday, August 17, 2012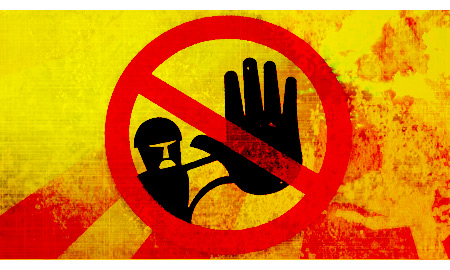 U.S. oil major Chevron Corp said late Thursday it has appealed a court injunction barring the company from operating in Brazil.
Earlier this month, a Brazilian court banned Chevron and drilling-rig operator Transocean Ltd. for their roles in an offshore oil spill last year. The two companies had 30 days to halt operations or face hefty fines.
The latest ruling is part of court cases related to a drilling accident last November at the Chevron-operated Frade offshore oil field. The accident caused an estimated 3,700 barrels of crude oil to seep from cracks in the seabed. Chevron faces fines from local environmental and oil-industry regulators, while both companies face civil and criminal lawsuits brought by a federal prosecutor.
Both companies have denied any wrongdoing in the accident. Transocean previously said that it will appeal the court's ruling.
Chevron Brasil, the company's local unit, "acted diligently and appropriately" to the incident, the company said in a statement. The company is "actively preparing to restart the field" after conducting studies to ensure start-up and operations will be "safe and incident free," Chevron said.
Chevron voluntarily halted operations at Frade after separate seeps were discovered in March.
Brazilian state-run energy giant Petroleo Brasileiro, or Petrobras, will offer the two companies help in tackling the country's justice system, Exploration and Production Director Jose Formigli said Wednesday. "There is no motive for this embargo," Mr. Formigli said.
Chevron is lead operator of Frade, which holds estimated recoverable reserves of between 200 million and 300 million barrels of oil equivalent, with a 51.7% stake. Petrobras, holds 30%, while the Frade Japao Petroleo Ltda. consortium has the remaining 18.3% share.
Transocean operates 10 drilling rigs in Brazil, including seven for Petrobras. Transocean also has single rigs leased out to Eni SpA, BP PLC and Vanco. While the company's rigs continue to operate in Brazil, Mr. Formigli did say that Petrobras would feel an impact from the loss of the rigs should the ban be upheld.
The lack of drilling rigs capable of operating in deep waters offshore Brazil has been a major stumbling block to increasing production in the country, according to Petrobras. Petrobras expects to end 2012 with a fleet of 40 rigs operating offshore Brazil. The company is in the midst of a $237 billion investment plan through 2016 aimed at tapping recently discovered oil fields off the country's coast, which could turn Brazil into one of the world's leading producers and exporters of crude oil.
Last month, Brazil's National Petroleum Agency, or ANP, cited Chevron for 25 infractions related to the incident and said that the company would be fined up to the 50 million reais ($24.8 million) allowed by law. The total fine will be determined later in August, ANP officials said at the time. ANP officials also said that they would meet with Chevron to discuss restarting output at Frade
ANP officials cleared Transocean of any wrongdoing in the accident.
Generated by readers, the comments included herein do not reflect the views and opinions of Rigzone. All comments are subject to editorial review. Off-topic, inappropriate or insulting comments will be removed.
RELATED COMPANIES