Offshore Drilling Boom Continues Unabated, Despite Economic Turmoil
by Dow Jones Newswires
|
Alison Sider
|
Thursday, August 16, 2012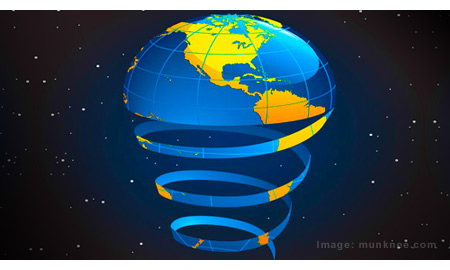 HOUSTON - The global quest for deepwater oil and gas fields continues unabated, despite recent economic turmoil and concerns about where energy prices might go.
In the second quarter, offshore-drilling contractors posted higher-than-expected earnings, as oil and gas producers scrambled to hire expensive, specialized drilling rigs, and signaled that strong demand for their wares is poised to continue. In fact, analysts anticipate an oncoming battle among energy companies for scarce deepwater equipment.
This boom comes just over two years after the Deepwater Horizon explosion in the U.S. Gulf of Mexico and the subsequent moratorium on deepwater drilling there, which cast a pall on the industry. Now analysts note that renascent activity in the U.S. Gulf is a major driver of growth, as is the emergence of new areas all over the world's oceans.
"The strength of the deepwater market has really stood out," said Dahlman Rose analyst James Crandell, pointing to an accelerating return to U.S. Gulf of Mexico, Brazil, and east and west Africa as major deepwater markets.
The strength in the deepwater drilling market underscores the strategic importance of deepwater reservoirs to international oil companies, even though last quarter's fall in oil prices due to fears about a global economic slowdown gave some energy companies pause. Prices have recovered somewhat (oil was trading at $94.17 a barrel in New York on Wednesday, after falling below $80 at the end of the second quarter), but economic uncertainty continues.
International oil companies must fight a constant battle to replace the enormous amounts of oil and gas they produce; locked out of easy-to-access reservoirs in many oil-rich countries, they are instead applying their large-scale-project savvy and deep pockets to scouring the deepwater for energy. "A lot of the supply growth overtime will have to come from offshore," said Brian Youngberg, an analyst with Edward Jones.
This week, the Brazilian state-run energy giant Petroleo Brasileiro S.A. announced it has found new oil by drilling deeper into its offshore Carcara well. Anadarko Petroleum Corp. announced a significant discovery off the coast of Ghana last month. The frenzy is such in some areas, that energy companies have to get a deepwater rig.
These are expensive, state-of-the art pieces of machinery that come in several flavors--from floating drillships that can be upward of 10,000 feet long, to giant semisubmersible platforms. These rigs cost hundreds of millions of dollars to build and in many cases, north of half a million dollars a day to lease. High demand is prompting drilling contractors to upgrade and order new rigs, but many vessels ordered this year won't be ready until 2014.
Drilling contractors have also been able to raise prices when signing new contracts or extending them. Diamond Offshore Drilling Inc.'s Ocean Vanguard will continue to drill in the North sea for Statoil ASA at a dayrate of $450,000, up from the current rate of $352,000.
Contracts are becoming not only more expensive, but longer, said Barclays analyst James West. Now announced contracts tend to last several years, whereas in the recent past, eight to 10 months were typical. In the Gulf, longer contracts allow more downtime needed in order to clear new permitting and regulatory hurdles imposed after the Deepwater Horizon oil spill. The recent flurry of high-value, long-term contracts point to a coming "battle to secure ultradeepwater availability," Mr. West said.
Noble Corp. said during its earnings conference call last month that its ultradeepwater equipment is fully scheduled for 2012. Most of the rigs it will have available in 2013 have already been committed, with most heading to the Gulf of Mexico and West Africa. Ensco Plc. said its ultradeepwater fleet in the Gulf is fully contracted, and available deepwater floating rigs will be "almost nonexistent" the rest of this year and next.
"It's a very tight market when you have to go out 18 months to get a rig," said Dahlman Rose analyst James Crandell.
The high demand has started to show in companies' earnings.
Switzerland-based Noble Corp. earned $160 million, or 63 cents a share in the second quarter, up from $54 million, or 21 cents a share, during the same period last year. Analysts had expected the company to earn 57 cents a share in the second quarter.
Transocean, which has so far put close to $2 billion in charges on its books to cover potential liabilities related to the 2010 Deepwater Horizon spill, booked a loss in the second quarter. But the company's earnings beat analysts estimates and its revenue of $2.58 billion was 10% higher than in the 2011 second quarter.
Activity in the U.S. Gulf is nearly back to levels seen before the Deepwater Horizon disaster, analysts said.
The Bureau of Safety and Environmental Enforcement, tasked with permitting and inspecting offshore wells, has approved 113 new deepwater wells and 142 new shallow wells in the Gulf since new regulations went into effect.
Mr. Crandell, of Dahlman Rose, said drillers have adjusted to the new regulations, though keeping rigs up to standards can mean higher costs.
"They had to operate in a different kind of environment--more regulatory control. I think it took awhile for them to be comfortable in that," Mr. Crandell said.
Generated by readers, the comments included herein do not reflect the views and opinions of Rigzone. All comments are subject to editorial review. Off-topic, inappropriate or insulting comments will be removed.