Chevron Unlikely to Hedge Forex Risk on Gorgon LNG Project
by Dow Jones Newswires
|
David Winning
|
Tuesday, August 14, 2012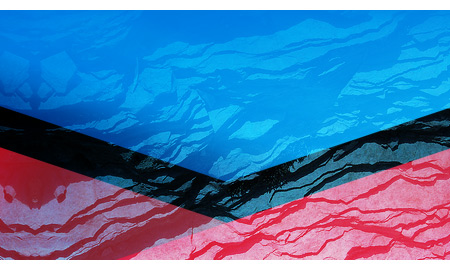 CANBERRA - Chevron Corp. is unlikely to seek protection against currency swings that have intensified cost pressures at its flagship 43 billion Australian dollar (US $45.3 billion) Gorgon gas project, even as it begins detailed planning for an expansion, Chief Executive John Watson said Tuesday.
Chevron, the world's second-largest U.S. oil and gas producer by market value after Exxon Mobil Corp., said late last month that it is reviewing the cost of the Gorgon project following a 20% rise in the Australian dollar since construction began in 2009. Around half of the Gorgon project's costs are in local currency.
Based on the exchange rate between the Australian dollar and the greenback in 2009, the Gorgon project was estimated to cost US$37 billion.
Mr. Watson said the company opted not to hedge foreign-currency risks as Australia's economy is heavily reliant on the resources sector, so energy prices would rise in step with the Australian dollar, boosting the likely revenues from Gorgon when it comes online in late-2014.
Chevron's liquefied natural gas sales contracts from Gorgon are linked to crude-oil prices, which are around 60% higher than in 2009.
"I don't expect we'll hedge" foreign currency risks when approving any expansion at Gorgon, Mr. Watson said.
The Gorgon project is the biggest among nearly a dozen terminals under construction or planned along Australia's coastline that aim to ship LNG to Asian economies including Japan, which is seeking more gas as an alternative fuel for power generation following last year's Fukushima nuclear crisis.
Australia's stable political environment makes the resource-rich country a safer place than many of its gas-rich neighbors to risk large sums of cash, while its proximity to Asia helps suppliers save on shipping costs. Such benefits have attracted enough investment in Australia to potentially hoist it above Qatar as the world's biggest LNG exporter by the end of the decade.
A string of gas discoveries offshore Western Australia state over the past two years, including the successful Pontus-1 well announced late July, has boosted confidence that Chevron can expand the Gorgon project beyond its initial annual output capacity of 15.6 million metric tons of LNG by adding a fourth processing unit.
Mr. Watson said Gorgon's first phase is 45% complete and the company is on track to begin early engineering and design work on the possible expansion by the end of the year. Chevron expects to make a formal decision on whether to go ahead with adding roughly 5 million tons of new capacity in 2014.
Chevron is the largest shareholder in Gorgon with a 47% interest and acts as operator, while Exxon and Royal Dutch Shell PLC own 25% stakes each. Three Japanese companies that will import much of Chevron's share of LNG from Gorgon own the remaining interest.
In addition to the Gorgon project, Chevron is leading construction of the US$29 billion Wheatstone project in Western Australia that will have an annual output capacity of 8.9 million tons of LNG and aims to ship its first cargoes to Japan from 2016.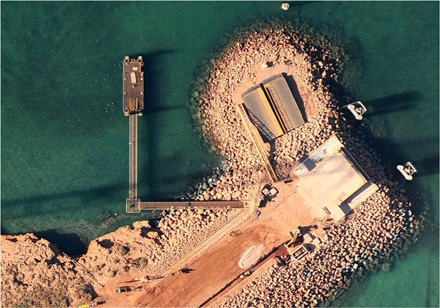 Barrow Island, home of the Gorgon Project.
Generated by readers, the comments included herein do not reflect the views and opinions of Rigzone. All comments are subject to editorial review. Off-topic, inappropriate or insulting comments will be removed.
RELATED COMPANIES