Chesapeake Not Following in Enron's Footsteps
by Karen Boman
|
Rigzone Staff
|
Monday, August 13, 2012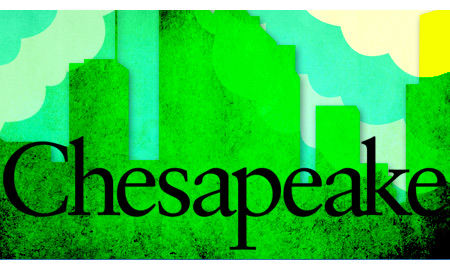 The controversy surrounding Chesapeake Energy, including potential conflicts of interest related to the company's governance and financial deals under CEO and former Chairman Aubrey McClendon, had some questioning whether Chesapeake could become the next Enron.
Enron filed for bankruptcy in late 2001 after it came to light that the company's accounting practices were hiding millions in debt from failed business ventures. The Enron scandal raised questions about the accounting practices of many U.S.-based corporations, and played a role in lawmakers passing the Sarbanes-Oxley Act in 2002.
However, Brent Longnecker, who has experience working with what he describes as "bad Enron and good Enron," thinks that Chesapeake will emerge from the recent flurry of controversy intact, albeit a leaner company thanks to asset sales.
Chesapeake has sold $7 billion in assets this year in an effort to cut its debt to $9.5 billion by year-end, Dow Jones reported last week. Chesapeake shares jumped on the news.
Longnecker worked at Deloitte at the time the Enron scandal unfolded, testifying in court against Enron on their pay practices. He was also a member of a team working with Enron after Stephen Cooper -- a well-known turnaround expert -- took the reins at Enron as CEO. Longnecker helped Cooper with issues facing the new Enron and its subsidiaries in the scandal's fallout.
He now heads up Longnecker and Associates, a large Houston-based boutique consulting firm that specializes in executive compensation and corporate governance.
When Enron first started, Ken Lay "was actually one of my heroes," said Longnecker. However, they went from being an amazing company to one being "too big for their britches".
"They started reading some of their own press releases and got much more aggressive," Longnecker commented. "When you're making so much money, you start believing you can do just about anything."
In Longnecker's view, the comparison between Enron and Chesapeake doesn't wash, except in one area – the similarities between Archie Dunham, the former ConocoPhillips Chairman and CEO who joined Chesapeake as an independent non-executive chairman.
Dunham's appointment was part of the wave of changes made to Chesapeake's board of directors after concerns arose over governance issues and loans made under Aubrey McClendon, Chesapeake's CEO. McClendon had served as chairman until he was asked to relinquish the chairman's position.
Longnecker described Dunham as a "no-nonsense" type of person, similar to Enron CEO Cooper, who Longnecker feels did a great job guiding Enron. Cooper did a "magnificent job" of guiding companies out of the bankruptcy, including Mariner Energy. Mariner was acquired by Apache Corp. in April 2010 for $800 million in cash and an assumption of $1.6 billion in debt.
Cooper "did a good job turning things around, and was very ethical," said Longnecker, who sees similarities between Cooper and Archie Dunham. Dunham has been brought on board after Chesapeake's board decided to address issues of governance with the company.
Unlike Enron – where a lot of lying was committed and bizarre financial deals hidden – Chesapeake got overleveraged and aggressive with acquiring leases with significant natural gas reserves. Chesapeake's board is being proactive in addressing its issues, whereas Enron's board only reacted after the story broke in the media.
"They've made mistakes along the way, like everyone has, but the trouble that hit Chesapeake was a perfect storm," said Longnecker. "Unfortunately, the price of gas went down, and they began to run into problems operationally."
"I'm an eternal optimist, and while they've made mistakes, I think they're doing a good job of addressing the issues," said Longnecker.
Compensation a Hot Button for O&G Industry
While Chesapeake is not the next Enron, will Chesapeake be a black eye on the oil and gas industry?
Longnecker believes yes, noting that the Chesapeake situation will hurt the industry by giving the public the perception that every CEO has the same kind of compensation plan that McClendon had. Compensation has become a 'real hot button' with the media and politicians, giving oil and gas CEOs another thing to worry about in addition to keeping their company stock prices healthy.
As a result, CEOs with other oil and gas companies will likely end up fielding questions from shareholders and institutions asking if they have similar compensation plans. This issue adds to the greater number of issues facing industry leaders today versus 20 years ago, including terrorism and greater regulations, while making decision that have far-reaching implications.
The level of controversy that has surrounded Chesapeake "puts people on the defensive when they should be busy making sure their companies are running effectively and shareholders are making money."
"I was hitting my head against the table when I saw Gene Isenberg of Nabors giving himself a $100 million severance package," said Longnecker. "I felt bad for the oil and gas industry. When you see something like this, you not only worry about the impact of the oil and gas industry, but the impact on the communities involved."
These companies not only support local communities directly through jobs, but donations to fine arts such as the theater and ballet. In the case of Oklahoma City, McClendon owns the Oklahoma City Thunder basketball team, Longnecker said. Oil and gas companies interests' in arts and sports is a little underappreciated, in Longnecker's view, and really impacts local communities in a positive way.
"I think companies get somewhat frustrated and feel underappreciated at time when the actions of one or a few broad-brush them all," Longnecker commented.
While it's normal at times to question whether donating time, money and supplies is a worthy cause, the industry has always been a leader in donations in good and bad times, "the majority always come through and give back," said Longnecker, adding that his firm consults with more of U.S. energy leaders than anyone else.
Low Gas Prices Present 'Conundrum' for Natural Gas Future
Long-term weakness in U.S. natural gas prices will likely mean the business model of companies such as Chesapeake, which focused on natural gas initially before switching to oil and liquids-focused drilling, will change.
Longnecker anticipated that a number of exploration companies with significant natural gas assets will be acquired by other companies seeking to diversify their portfolios or as a hedge to balance out their commodity bases a bit.
"The conundrum is that natural gas is the way of the future," said Longnecker. "There's not even a question of how clean it is." While future natural gas prices will likely rise in the United States, the current price is hurting companies from moving forward with natural gas.
Shareholders have definitely become more vocal in recent years, particularly with governance issues and over company stock prices. Vocal shareholders present a challenge for companies in that the average investor doesn't hold a company stock for more than six months, while companies are trying to keep a company sustainable in the long-term.
"Shareholder groups have different agendas, but don't know how to be a CEO or run an energy company," said Longnecker, adding that it's easy to be an "armchair coach" rehashing plays from Sunday's football game.
Longnecker admits that the compensation issues that have created controversy such as Enron has made him think twice at times in his work. During a meeting for a board of directors of which he is a member, he asked the executive team of there were any other sources of compensation. "I thought the answer was no, but I went and confirmed it so it would be included in the minutes," Longnecker said.
"What Enron did for us was force ourselves to ask 'how could we do better?'" said Longnecker. "We're probably never too far away from the edge of making a mistake, which means we need [to be diligent] in protecting our company, shareholders and people."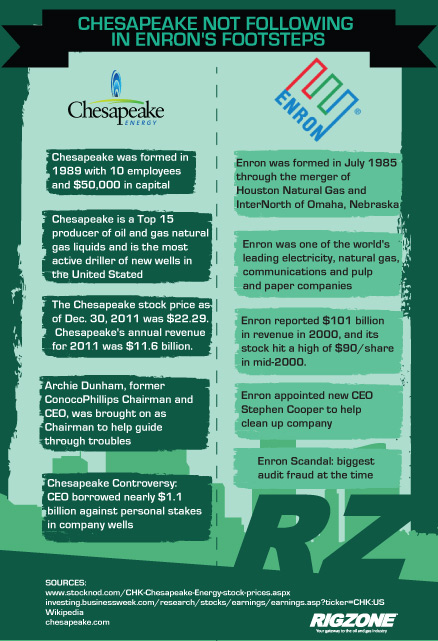 Generated by readers, the comments included herein do not reflect the views and opinions of Rigzone. All comments are subject to editorial review. Off-topic, inappropriate or insulting comments will be removed.
RELATED COMPANIES