Brazil's HRT Reins in Exploration Plans to Preserve Cash
by Dow Jones Newswires
|
Jeff Fick
|
Friday, August 10, 2012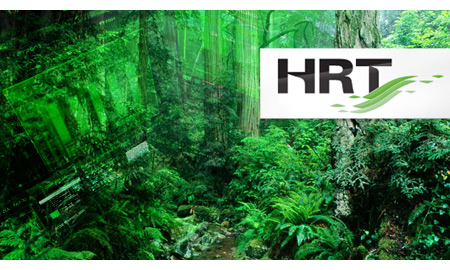 RIO DE JANEIRO - Brazilian oil startup HRT Participacoes em Petroleo SA plans to rein in its exploration campaign in a remote region of the Amazon rainforest as the company works to preserve cash.
"HRT's cash position today is comfortable and solid enough for two years of operations," Chief Executive Marcio Mello said during a conference call Friday. HRT ended the second quarter 2012 with 1.43 billion Brazilian reais ($707 million) in cash, down from BRL1.491 billion at the end of 2011, Mr. Mello noted.
The company, which remains a pure exploration play that does not yet have any oil or natural gas production, has embarked on a cost-cutting program to shore up its balance sheet as it continues to explore for oil and natural gas in the Solimoes Basin. HRT plans to reduce the number of drilling rigs and exploration wells planned for the area after cutting about 14% of its staff earlier this year, Mr. Mello said.
The reduced spending will likely draw the attention of investors, who have bailed out of the company's shares over the past year amid concerns about how HRT will make money off the five natural gas finds it has made in the jungle region. HRT shares were off session lows but down 0.2% at 4.87 Brazilian reais ($2.42) as of 1545 GMT on the Sao Paulo Stock Exchange. Over the past 12 months, HRT shares have lost more than 75%.
In the second half of 2012, investments were pegged at $207 million. That will include two new wells in the Solimoes Basin that will primarily target oil prospects, Mr. Mello said.
HRT, which ordered four onshore drilling rigs to be built in China for its exploration campaign, now plans to reduce that number to two, added Milton Franke, Chief Executive of HRT subsidiary HRT Oil & Gas. "This will reduce significantly capex in the second half of 2012 and 2013," Mr. Franke said.
Instead of drilling, Mr. Franke said the company will embark on a round of seismic data gathering that will better identify "high quality and lower exploration risk oil and natural gas prospects," Mr. Franke said.
HRT, which holds a 55% operating stake in 21 exploration blocks in Solimoes, is also working with new partner TNK Brasil on a development plan for the Solimoes Basin prospects, which should be submitted to local regulators by the end of 2012, Mr. Mello added. TNK Brasil, a subsidiary of BP Plc's Russian joint venture TNK-BP Ltd., holds the remaining 45%.
HRT and TNK Brasil are targeting the end of 2013 to have the first results from a "monetization strategy" for the natural gas discoveries, Mr. Mello said.
Investments for 2013 were estimated at $250 million, including the company's first offshore well in Namibia. The drilling rig should arrive in December or January, with drilling expected to start in January 2013, Mr. Mello said. HRT plans a total of four wells in Namibia.
The planned investments over the next 18 months will leave HRT with a minimum cash position of about $250 million at the end of 2013, estimated Chief Financial Officer Carlos Tersandro.
HRT's cash position, however, should be boosted by the expected sale of a stake in offshore Namibia exploration blocks. HRT is currently in "ongoing talks" with interested companies about the stake sale after 28 companies visited a data room with information on the blocks at HRT's Houston office, Mr. Mello said.
"Negotiations are complex, they will take time," Mr. Mello said.
Generated by readers, the comments included herein do not reflect the views and opinions of Rigzone. All comments are subject to editorial review. Off-topic, inappropriate or insulting comments will be removed.