National Oilwell to Acquire Robbins & Myers for $2.5B
|
Thursday, August 09, 2012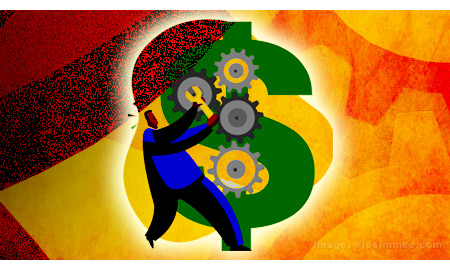 Houston-based oilfield service company National Oilwell Varco Inc. (NOV) will acquire Robbins & Myers in an all-cash transaction valued at approximately $2.5 billion, NOV said Thursday.
The combination of NOV and Robbins & Myers' manufacturing infrastructure and portfolios of technology will allow NOV to further advance its presence in the oil and gas markets it services, NOV Chairman, President and CEO Pete Miller said in a statement on Thursday.
"Robbins & Myers has many complementary products with those National Oilwell Varco currently offers the industry," Miller said. "I am particularly enthusiastic about the prospect of incorporating their downhole tools, pumps and valves into National Oilwell Varco Petroleum Services & Supplies and Distribution & Transmission segments."
The transaction will allow Willis, Texas-based Robbins & Myers "to join forces with an industry leader that will enable its business segments to fully capitalize on their respective strategies, enhance leadership positions in niche applications, and execute growth plans at a faster pace," said Pete Wallace, president and chief executive officer of Robbins & Myers, in a statement Thursday.
The agreement calls for Robbins & Myers' shareholders to receive $60/share in cash in return for each of the approximately 42.4 million shares outstanding. The acquisition is expected to close in the fourth quarter of calendar year 2012.
The deal is the latest in a series of acquisitions made by NOV this year as the company seeks to expand its product offering and customer base.
In April of this year, NOV announced an agreement to acquire Schlumberger Limited's Wilson distribution business segment. NOV completed that acquisition in May.
NOV also unveiled plans to acquire CE Franklin, a Canadian supplier of products and services to the energy industry, for CAD$240 million. Schlumberger was the largest shareholder of CE Franklin.
In February, Subsea 7 and NKT Holding agreed to sell their NKT Flexibles joint venture to NOV for $672 million.
GHS Research sees NOV's acquisition of Robbins & Myers as positive for both parties, with Robbins & Myers shareholders getting a respectable takeout price in an all-cash deal, GHS analyst Brian Uhlmer said in a research note Thursday.
The agreement for $60/share is a 28 percent premium to Robbins & Myers closing price on Aug. 8 and an approximately 12 percent premium to its 52-week high.
NOV will get the Robbins & Myers business for less than nine times earnings before interest, taxes, depreciation and amortization, but likely even less as it shaves $50 million to $75 million out of the cost structure.

Generated by readers, the comments included herein do not reflect the views and opinions of Rigzone. All comments are subject to editorial review. Off-topic, inappropriate or insulting comments will be removed.