Demand for O&G Professionals Remains High
by Karen Boman
|
Rigzone Staff
|
Tuesday, August 07, 2012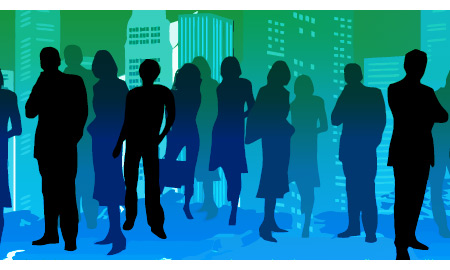 Despite the global markets reaction to the European debt crisis, the demand for skilled professionals in the oil and gas industry remains strong due to the number of projects underway, according to oil and gas recruiting firm Hays Oil & Gas Global Quarterly Report.
Geologists and petro-physicists in particular are in demand, and Hays reports seeing strong demand for reservoir engineering and drilling staff.
While the feeling of unease has undoubtedly eroded confidence in hiring, "there is a general perception that, specifically where the oil and gas industry is concerned, the key drivers remain in place – most notably increasing world demand for energy – and that any downturn may be brief," Hays said in its report.
The most significant change seen by Hays has been the length of the recruitment process, which has lengthened as employers "take their time to ensure that the right candidate fits the job and that the business imperative to hire is satisfied beyond question."
Skill shortages have started to bite into a number of areas, resulting in a general increase in poaching by companies and competitors from one another, eager to employ locally based staff. While the trend is causing some ill feeling between clients and suppliers, there appears to be little done to actively counter the poaching.
To address the issue, companies in general are shifting away from using contractors towards permanent staff.
"This is often done with a view to gaining some buy-in from the workforce and trying to reduce the attrition rate, as well as the wage bill," Hays said in its report.
Oil and Gas Hiring Hotspots
In Australia, massive oil and gas projects, including three major liquefied natural gas (LNG) projects in Queensland, and major field developments offshore Western Australia such as Gorgon, Wheatstone and Ichthys requiring specialized employees have increased the recruitment drives in both states.
Construction workers are in great demand for the Gladstone LNG project in Queensland, including civil supervisors, health and safety advisors and environmental consultants. In Western Australia, Hays has seen demand rise for environmental specialists and advisors and discipline engineers. Integrity engineers and senior level managers also are being sought.
"In the West, there appears to be more of an appetite for overseas hires, particularly from the UK and Canada," said Matthew Underhill, managing director of Hays Oil & Gas, in a statement. "Some companies are choosing to offer more apprenticeships and graduate recruitment."
Demand for skilled oil and gas specialists should continue to grow in the Asia-Pacific region, said Underhill. Singapore is being driven by a strong market in construction of FPSO and topside structures while Malaysia and Indonesia are looking at deepwater field exploration.
Exploration and production activity is driving demand for geophysicists, geoscientists and reservoir engineers in the region. Senior drilling engineers are needed, particularly Malaysian and Indonesian nationals to maintain local content requirements for both countries.
"However, there's still a strong drive to recruit returning Asia Pacific nationals ahead of expatriates," Underhill noted.
The efforts of China's national oil companies to enter foreign exploration and production markets is putting further strain on China's domestic talent pool as the national oil companies seek to take experienced talent with them to other regions.
Exploration and production geologists, petrophysicists, reservoir engineers, drilling engineers and geo-modelers are in constant demand in the Chinese market as several ongoing projects are in their initial stages, including exploration onshore and offshore China.
While India's business environment remains challenging, enough energy demand exists in the country for recruitment demand in upstream sector, with geologists, petro-physicists, reservoir engineers, drilling engineers and geo-modellers in demand.
Development of unconventional oil and gas projects worldwide is generating high demand for skilled Canadian oil and gas professionals, including project control leads, planner/schedulers and senior project engineers with steam-assisted gravity drainage experience are highly sought after by oil and gas companies and engineering, procurement, and construction management companies.
At the same time, demand for oil and gas workers in Canada is expected to grow as production levels in Canada are expected to triple by 2030 and Alberta's provincial government is promising to invest billions of dollars in industry development.
Canadian companies are beginning to look for workers to relocate on a permanent basis to Fort McMurray, Alberta to advance development of Canada's oil sands. However, many vacancies in Fort McMurray remain unfilled as the general workforce prefers to fly in and out of Fort McMurray for work, Hays noted in the report.
The United Kingdom remains a very active market for oil and gas professionals as the record 27th North Sea licensing round in May had the largest number of applications since offshore licensing began in 1964. Strong demand is seen in the UK across the majority of disciplines, including geophysicists, subsea installation engineers and offshore structural engineers with jackets experience.
Over the past two quarters, Hays has noted a heavy reliance on temporary contractors for the bulk of the project work, and how companies are dealing with the additional cost; the second is diversity and inclusion, and both will remain strong themes throughout the remainder of 2012 and 2013, said Underhill, adding, "Hays & Oil is actively supporting a select number of companies in how they tackle these issues."
In Russia, the Yamal Gas and Yamal oil projects are driving demand for oil and gas operations professionals, and demand is growing for workers in the upstream sector as well. Candidates with drilling, cementing, well completions and field construction experience are currently in high demand.
Companies operating in the United Arab Emirates are rethinking their strategies as the Middle Eastern market has become turbulent due to falling oil prices. In general, visa restrictions have relaxed and companies are beginning to look at candidates in Canada and Central and South America to meet their staffing needs, Hays noted.
While Brazil's large exploration and production projects have received a great deal of attention, refurbishment and construction of new refining assets also is needed. As a result, demand for workers focused on downstream, including design roles in structures, process, automation and electrical engineering at all levels, from intermediate to job leaders, is growing.
Generated by readers, the comments included herein do not reflect the views and opinions of Rigzone. All comments are subject to editorial review. Off-topic, inappropriate or insulting comments will be removed.