Chesapeake 2Q Profit Soars on Asset-Sale, Other Gains
by Dow Jones Newswires
|
Tess Stynes
|
Monday, August 06, 2012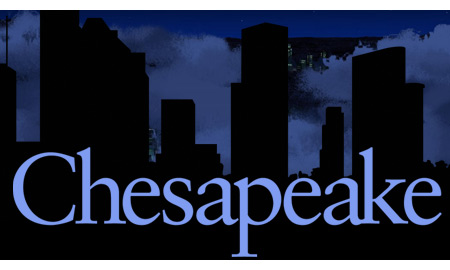 Chesapeake Energy Corp.'s second-quarter earnings rose 91% as the company benefited from an aftertax gain of $584 million related to its recent sale of its interests in Chesapeake Midstream Partners LP and $490 million in mark-to-market gains related to its hedging programs.
Shares were up 3.6% at $18.35 in recent after-hours trading as the company also raised its target for asset sales for the year. Through the close, the stock is down roughly 21% this year.
Chesapeake on Monday said it now expects to sell between $13 billion and $14 billion in assets during 2012, including $7 billion in asset sales during the current quarter.
The company had been aiming to raise up to $11.5 billion from the sale of assets this year to help pay down debt and run its expensive drive into oil-rich shale areas. The company has been aiming to divest itself of noncore assets in addition to the widely announced sale of its oil-rich land in the Permian Basin and the listing of a joint venture in the Mississippi Lime in the central U.S.
Chief Executive Aubrey McClendon said the company's increased plans for asset sales this year "will enable us to accomplish our planned 25% long-term debt reduction to $9.5 billion by year-end 2012."
The second largest producer of natural-gas in the U.S. after Exxon Mobil Corp., like many of its rivals, has been hurt by stubbornly low prices for the commodity amid a glut of production. Chesapeake also recently revamped its board in an effort to moderate the influence of Mr. McClendon, who previously also had been chairman, amid governance controversies and pressure from investors.
Chesapeake reported a profit of $972 million, or $1.29 a share, up from $510 million a year earlier. Per-share earnings, which include preferred dividend impacts, rose to $1.29 from 68 cents. Excluding asset-sale gains, derivative impacts and other items, earnings were down at 6 cents from 76 cents.
Revenue increased 2.1% to $3.39 billion. Analysts polled by Thomson Reuters most recently projected earnings of 7 cents on revenue of $2.44 billion.
Average daily production rose 25% to 3.81 billion cubic feet equivalent a day, including natural-gas-liquids production growth of 65%. Oil production surged 88%.
Natural-gas production was up 18% despite production curtailments. Otherwise the growth would have been 36%. The company said the curtailment program was completed at the end of the latest quarter.
However the company expects 2013 natural-gas production capacity will be down 12% from 2012, leading to a production drop of about 7%. Meanwhile NGL production is expected to grow 32% next year.
The average realized price fell 64% for natural gas in the second quarter and 32% for natural-gas liquids, including realized hedging impacts. Average oil prices on that basis were up 4.1%
Generated by readers, the comments included herein do not reflect the views and opinions of Rigzone. All comments are subject to editorial review. Off-topic, inappropriate or insulting comments will be removed.
RELATED COMPANIES
Company: Chesapeake Energy Corporation
more info