US Allows Enbridge to Restart Oil Pipeline in Wisconsin
by Dow Jones Newswires
|
Ben Lefebvre
|
Monday, August 06, 2012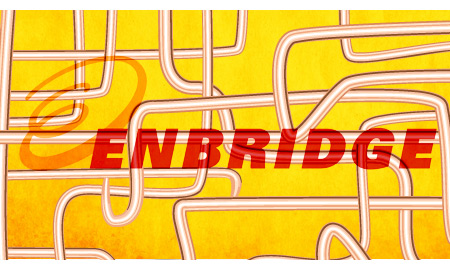 The U.S. Department of Transportation on Monday allowed Enbridge Energy Partners LP to restart its Line 14, which leaked more than 1,000 barrels of oil in Wisconsin in July.
The federal agency said Enbridge agreed to extra safety precautions before being allowed to restart the 467-mile line, including restricting line pressure to 80% of that used at the time of the July 26 failure. The leak at Grand Marsh, Wis., was the third major spill at an Enbridge pipeline, including a 20,000-barrel leak at a line in Michigan in July 2010 that ultimately resulted in a $3.7 million civil penalty against the company.
The 317,600 barrel-a-day Line 14 carries light crude oil to Chicago-area refineries, accounting for about a fifth of the oil imported into the region. Its outage was partly offset by mechanical problems at refineries operated by BP PLC and Citgo Petroleum that cut demand for oil.
Enbridge Energy Partners is a Houston-based affiliate of Calgary-based Enbridge Inc. The U.S. Pipeline and Hazardous Materials Safety Administration prevented Enbridge from restarting Line 14 until repairs were made at the leak site.
Last week, Canada's National Energy Board said it would review the Calgary pipeline company's management practices and safety record because of the U.S. regulator's critical report on the July 2010 spill in Michigan.
An Enbridge spokeswoman wasn't immediately available for comment.
Generated by readers, the comments included herein do not reflect the views and opinions of Rigzone. All comments are subject to editorial review. Off-topic, inappropriate or insulting comments will be removed.
RELATED COMPANIES