Report: Concerns Over Guar Supply Overblown
by Karen Boman
|
Rigzone Staff
|
Friday, August 03, 2012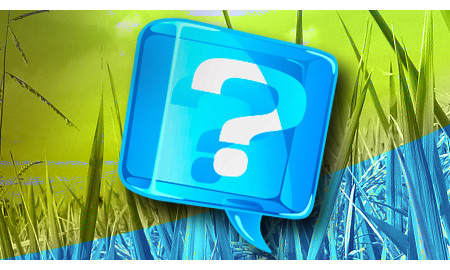 Concerns over the well-publicized shortage of guar gum – which Halliburton earlier this year said would impact its second quarter North America margins – are overblown, and recent guar gum shortages are unlikely to be felt beyond the near-term, according to a recent report.
"The prospects of guar gum suppliers disrupting the near-term quarterly earnings of suppliers of hydraulic fracturing greatly amplified the real importance of the matter," said EnergyPoint Research in a report this week.
Guar's impact will likely be reduced going forward, said EnergyPoint. Guar demand would sink if commodity prices fall, taking pressure off supply.
"Prior to supplies coming under pressure last year, it's my understanding guar gum was typically priced around $2 per pound," Doug Sheridan, managing director of EnergyPoint Research, told Rigzone.
At the peak, Texas prices reached around $12/pound; guar gum is now selling for $6/pound. The average frac job for a single well uses approximately 40,000 pounds of guar.
"Assuming a historic price of around $2 per pound and a current rise to $6 per pound at the new average price for guar, the additional cost per well as a result of guar's rise to $6/pound is about $160,000 on average," Sheridan said.
Assuming an average cost of $2 million to complete a well and average first-year proceeds costs of the average well associated with guar's rise in price, "it seems to me there's plenty of money between customers and suppliers to cover the incremental costs of the average well associated with guar's rise in price," said Sheridan.
Guar gum, also known as guaran, is used by a wide variety of products, including cosmetics, laxatives, ice cream, baked goods, fire retardants, condiments, explosives and textiles. The food industry is the largest market for guar gum. Guar gum is used by the oil and gas industry in the hydraulic fracturing process.
While it's used as a thickener in ice cream, guar gum is thinner than mud, and works as a lubricant when drilling through rock and mud.
India and Pakistan currently produce most of the world's supply of guar gum, but due to demand, greater production in North America, Australia and Africa now seems all but inevitable, EnergyPoint noted.
"Most importantly, we have confidence that the industry will uncover and/or develop effective natural and synthetic alternatives to guar gum," said EnergyPoint. "At the risk of appearing downright capitalistic, there's simply too much money at stake for industry stakeholders to allow shortfalls of the plant to continue beyond the short-term."
Most of the larger suppliers of fracturing services – including Baker Hughes, Halliburton, Schlumberger – are currently developing alternatives to guar gum in-house.
"As you might expect, they've been pretty tight-lipped about their approaches and successes so far," said Sheridan. "But they all seem quite optimistic that viable alternatives can and will be found via these efforts."
Smaller providers of hydraulic fracturing services will likely have to look to third parts that have the ability to produce compounds with the viscosity characteristics of guar, Sheridan said.
"In short, both the ingenuity of the industry and the magic of the markets will combine to help ensure that today's guar-gum shortage is just another short-term obstacle that the industry must successfully navigate," said Sheridan.
Sheridan noted that Halliburton recently said it had purchased significantly more guar inventory than what it currently needs, and did so at levels above the current market price for the product.
"I do believe customers are willing to absorb some or all of the higher costs of guar as long as those higher costs are at the fair market price, which is clearly now higher than it has been historically," Sheridan commented.
While it could be argued that Halliburton deserves credit for ensuring it has sufficient guar gum inventory during uncertain times, any attempts to pass on the above-market costs associated with its missteps to customers would likely result in guar hitting the fan "in a big way," said Sheridan.
Generated by readers, the comments included herein do not reflect the views and opinions of Rigzone. All comments are subject to editorial review. Off-topic, inappropriate or insulting comments will be removed.
RELATED COMPANIES