Apache Earnings Hit by Weak Gas Prices
by Karen Boman
|
Rigzone Staff
|
Thursday, August 02, 2012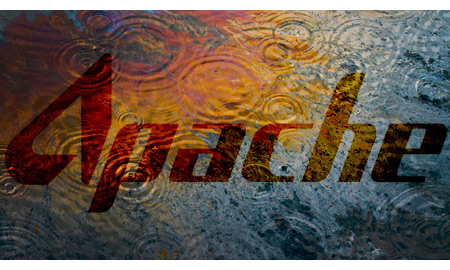 Houston-based Apache Corp.'s second quarter 2012 earnings took a hit from lower North American natural gas prices, offsetting the impact of record production for the quarter of 774,000 barrels of oil equivalent per day (boepd).
The company on Thursday reported second quarter 2012 earnings of $337 million, down from earnings of $1.24 billion for second quarter 2011, due to the impact of a $480 million non-cash, after-tax reduction in the carrying value of its oil and gas properties in Canada.
Apache reported that the commodity markets continued to be marked by volatility during the second quarter. The company received an average of $97.66 per barrel of oil, down from $106.31 per barrel in the prior-year period.
Apache benefited from higher prices realized on Dated Brent crude produced in the company's Australia, North Sea and Egypt operations, and on sweet crude in the Gulf of Mexico regions. Apache received these premium prices on approximately 73 percent of oil production, the company reported.
While North American gas price realizations fell 35 percent from the prior-year period to $3.17 per thousand cubic feet (Mcf), Apache's international regions saw prices rise 8 percent to $4.08/Mcf. International gas production rose 100 million cubic feet per day from the prior-year period and represented 37 percent of Apache's total gas volumes, Apache reported in a statement.
The record second-quarter production resulted from the company's accelerated drilling program, with increases in its Permian and Anadarko basin production. The company is on track to meet its long-term Permian production growth target of 13 percent per year, and is on target to meet its goal of growing by 24 percent per year through 2016 in the Anadarko.
"As we announced at our Investor Day presentation in June, Apache has assembled an inventory of 67,000 drillable locations in liquids-rich onshore U.S. plays, and now is the time to drill wells," said Apache Chairman and Chief Executive Officer G. Steven Farris in a statement.
Apache anticipates achieving its long-term global growth forecast of 6 to 9 percent in 2012 from 2011, net of 11,000 barrels per oil equivalent per day from Canadian and East Texas assets sold in the second half of last year.
Bacchus, Beryl to Boost Production
The company also reported that it has brought a second successful horizontal well that has increased its Bacchus field production in the UK North Sea to 12,900 barrels of oil per day (bopd).
Apache reported flat production for its North Sea operations from the first quarter to the second quarter, but increased output from its Bacchus and Beryl field operations are expected to contribute significantly to its production growth in the second half of 2012.
The Bacchus West well, which penetrated Jurassic-aged Fulmar reservoir sandstones and logged 889 feet of net pay in three sections, is currently producing 8,500 bopd.
The first well, Bacchus South, began producing in May at approximately 6,000 bopd. Bacchus South currently is producing around 4,400 bopd.
Apache holds a 50 percent working interest in Bacchus, which is a subsea tieback to Apache's Forties Alpha platform.
The Rowan Gorilla VII (450' ILC) drilling rig will next appraise Apache's Aviat shallow water discovery following completion operations at Bacchus.
The company also is seeing its production growth in Australia with a new development well at the Pyrenees field offshore Western Australia. Production from the well commenced on July 14 and is currently at 11,000 bopd, including 3,135 barrels per day net to Apache.
Farris said Apache would have the first round of meetings with the Argentina government in late September to go over the company's business investment plans in the country for 2013.
Following those meetings, Apache will have an understanding of where it stands on its new investment plan under Argentina's new decree, which mandates the creation of an oil planning commission that will set national energy goals and have the power to review private company investment plans.
Generated by readers, the comments included herein do not reflect the views and opinions of Rigzone. All comments are subject to editorial review. Off-topic, inappropriate or insulting comments will be removed.
RELATED COMPANIES
For More Information on the Offshore Rig Fleet:
RigLogix can provide the information that you need about the offshore rig fleet, whether you need utilization and industry trends or detailed reports on future rig contracts. Subscribing to RigLogix will allow you to access dozens of prebuilt reports and build your own custom reports using hundreds of available data columns. For more information about a RigLogix subscription, visit
www.riglogix.com
.