M&A Activity Down on Global Economic Uncertainty, Energy Demand
by Karen Boman
|
Rigzone Staff
|
Thursday, August 02, 2012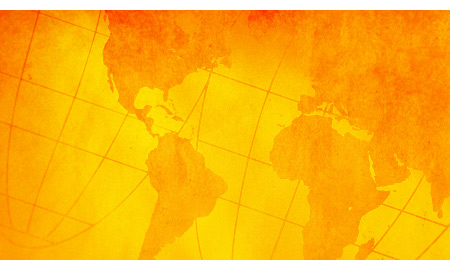 The overall activity level for mergers and acquisitions (M&A) in the oil and gas industry declined 2 percent from $108.6 billion in transactions in the first half of 2011 to $106.0 billion in the first half of 2012 due to the uncertain global economic outlook and weakness in energy prices and demand, according to Deloitte's Oil & Gas Mergers and Acquisitions Mid-Year Update.
The overall number of deals also declined from 256 in the first half of 2011 to 231 in the first six months of this year. Deloitte officials attributed the slowdown in deals to volatility in the credit markets due to financial turmoil in Europe, which has created uncertainty affecting those looking to commit large amounts of money to M&A activity.
The European debt crisis continued to roil worldwide debt markets and led to a slowdown in European economies and persistent fears that weakness would spread to other parts of the globe, dampening energy demand. Crude oil prices have come down due to increased production in North America and Saudi Arabia and to moderations in crude demand growth.
While the European financial turmoil and slowdown in China's economic growth have created uncertainty for the global economic outlook, causing oil prices to soften in the first half of this year, Deloitte officials say the softness may prove to be a temporary blip, and will likely recover and remain strong over the longer-term.
Oil prices have remained strong enough to maintain exploration and production (E&P) transaction activity, said Roger Ihne, principal with Deloitte Consulting.
"With oil above $80 a barrel we are cautiously bullish on M&A activity and on the industry," said Ihne. "However, if oil prices fall much below that level we could see a significant retrenchment in a short period of time."
Shift from Dry Gas to Oil, Liquids Drilling Impacting E&P, Oilfield Service Sector Deals
The total value of transactions in the E&P segment slowed significantly in the first half of 2012 versus the first half of 2011, falling 8 percent from $63.3 billion to $58.5 billion. The total value of transactions for the first half of 2012 was down 31 percent from the $85.0 billion in M&A activity done in the second half of 2011.
The number of deals also fell from 178 transactions in the first six months of 2011 to 167 transactions in the first half of this year.
U.S. deal activity appears to be following the trend of producers shifting from dry gas to oil and liquids-rich plays as interest grows in oil plays. Foreign buyers are showing interest in oil rich plays such as the Eagle Ford and the Bakken.
Companies overly focused on natural gas have sought to raise capital to maintain their businesses, said Jim Dillavou, partner with Deloitte & Touche LLP Energy M&A Transaction Services. Writedowns of gas assets and a few distress sales have taken place as a result of weak gas prices, with more assets expected to come onto the market due to prolonged weakness in gas prices.
While smaller companies will feel pressure from low gas prices, larger companies will likely have the opportunity to acquire natural gas assets at low prices, as the prolonged period of high oil prices has left supermajors and national oil companies with cash to fund acquisitions. As a result, lower natural gas prices may drive a stronger domestic M&A market in the months ahead, Deloitte noted.
U.S. natural gas assets are attractive as an asset for buyers due to the discrepancy between depressed current domestic prices and future demand growth potential, as well as existing wide spreads with natural gas prices overseas, Deloitte said.
Ample U.S. shale gas supply already spurred a renaissance in the domestic petrochemical industry, and is causing utility demand to rise for natural gas in place of coal. It also creates potential for the United States to become a major exporter of liquefied natural gas.
Canadian producers are particularly vulnerable to weakness in energy prices due to transportation costs and competition with low priced U.S. shale.
"The quality differentials and cost of transport, including using rail cars to move product, are eating into their profits, and margins have declined," said Ihne. "Much of this hopefully will be alleviated once transportation bottlenecks are resolved and prices recover."
Dillavou said it would be interesting to see how much of Canadian oil sands production reaches export markets, given the logistical issues of moving oil sands crude to the west coast for export. Foreign buyers may be purchasing oil sands assets, but the question remains whether it will really be exported or if this production will be used as a hedge against the market.
E&P activity is picking up in the U.S. Gulf of Mexico as work is resuming on projects that were underway prior to the Deepwater Horizon oil spill, and in time, M&A transactions for U.S. Gulf assets will follow, Dillavou said.
"Permitting is not an easy process now, but companies are confident that activity will continue and projects will get done," Dillavou added.
The dramatic shift from natural gas drilling to oil also impacted the value of M&A activity in the oilfield services sector. Total transaction value declined 61 percent to $7.6 billion in the first half of 2012 from the $19.4 billion in M&A activity in the first half of 2011. The total transaction value for the first six months of 2012 was also down 48 percent from the $14.5 billion in activity in the second half of last year.
The number of M&A deals done in the oilfield service and equipment sector remained fairly flat, with 34 deals done in the first six months of this year compared with 30 the previous year.
Oilfield service companies profited in the rush to deploy resources to U.S. shale plays under development, but now, some areas have excess capacity, said Jason Spann, partner with Deloitte Tax LLP M&A Transaction Service. This excess capacity, coupled with greater efficiency by producers in their fracking processes to reduce cost, has started to impact profitability for the oil service sector.
The underlying shift in rig activity from gas to oil and pricing uncertainties may cause a slowdown in deal activity in the oilfield services sector.
"Companies have been incredibly profitable in this sector, and rates are high," said Dillavou. "Some buyers may feel that service company rates have peaked, and might be waiting for them to come back down."
One bright spot was the midstream oil and gas market, with total M&A value for the first half of 2012 reaching $29.3 billion, up from $17.2 billion in the first half of 2011. Energy Transfer Partners acquisition of Sunoco for $9 billion was the largest deal announced in the first half of 2012.
This deal and Kinder Morgan's purchase of El Paso Corporation in the fourth quarter of 2011 could create greater deal activity in the future as some assets are divested after the mergers take place, for strategic and regulatory reasons.
"The sector has emerged as a viable standalone segment with growing market potential," said Jed Shreve, partner with Deloitte & Touche. Consolidation within the segment will likely continue with initial public offerings and secondary equity offering.
Shreve anticipates more activity in the midstream space as publicly-held master limited partnerships (MLPs), which occupy a large portion of the midstream space, begin to consolidate. E&P companies will likely continue selling assets to MLPs.
Generated by readers, the comments included herein do not reflect the views and opinions of Rigzone. All comments are subject to editorial review. Off-topic, inappropriate or insulting comments will be removed.