India to Allow Foreign Company Bids in Shale Gas Licensing Round
by Dow Jones Newswires
|
Rakesh Sharma
|
Wednesday, August 01, 2012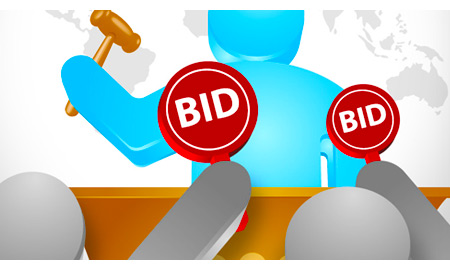 NEW DELHI - India will allow foreign oil and gas companies to bid in its first round of shale-gas licensing, which is expected to start next December, as part of efforts to fast-track exploration of unconventional resources.
According to a draft shale-gas policy document on the oil ministry's website, the government will to exempt explorers from payment of customs duties on imports of shale-gas exploration equipment. Another incentive aimed at attracting investors is a plan to keep shale-oil output tax-free.
India is hoping that unconventional energy sources like shale, coal bed methane and gas hydrates will reduce its import load, as gas demand is expected to jump to 473 million standard cubic meters a day in the year ending March 31, 2017 from 179 mmscm/d in 2011-12. Domestic gas output last year totaled 146 mmscm/d, meaning the difference between supply and demand had be made up by importing costlier liquefied natural gas.
China, which is in the process of a second round of shale block auctions, hasn't allowed foreign companies to submit bids directly. Unlike their rivals in India, Chinese explorers have been accumulating technology needed to exploit shale reserves for several years thanks to significant investments in North American shale assets.
India's largest explorer, Oil & Natural Gas Corp., is the country's trailblazer, but it still lags Chinese counterparts. In March, ONGC signed an initial pact with ConocoPhillips to develop shale gas resources in India and North America.
India's second-largest state-run explorer, Oil India Ltd., has been scouting for shale gas assets overseas, but is yet to seal any deal. GAIL (India) Ltd. is the only state-run company that holds stake in a U.S. shale gas asset.
Estimates of shale reserves in India vary. The United States Geological Survey has estimated technically recoverable shale reserves of 6.1 trillion cubic feet in three out of 26 sedimentary basins in India. This is around a tenth of the U.S. Energy Information Administration's estimate of 63 trillion cubic feet in four basins. By way of comparison, the EIA has estimated that China has an estimated 1,275 trillion cubic feet of recoverable shale gas reserves, making it the largest repository of shale gas in the world.
In order to attract foreign bidders, India will also introduce a new production-sharing system, under which explorers will offer a fixed percentage of revenue on gas sales to the government, according to the draft policy document.
Under existing production-sharing contracts for conventional oil and gas blocks, the government uses a cost-recovery method under which it shares profit once the contractor has recovered costs.
The new production-sharing system will minimize government intervention and accounting complications, according to the document.
The policy will be finalized after the government receives feedback from stakeholders, who have been asked to submit comments by end-August.
Generated by readers, the comments included herein do not reflect the views and opinions of Rigzone. All comments are subject to editorial review. Off-topic, inappropriate or insulting comments will be removed.
RELATED COMPANIES