Devon Energy Agrees to $1.4B Venture
by Dow Jones Newswires
|
Angel Gonzalez & Tess Stynes
|
Wednesday, August 01, 2012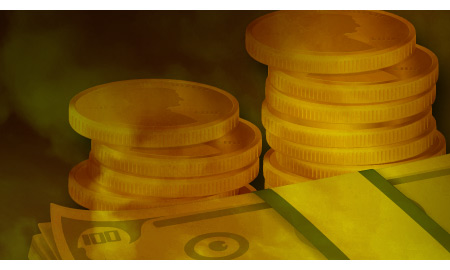 Devon Energy Corp. agreed to sell 30% of its interest in about 650,000 net acres in the oil-rich Cline and Midland-Wolfcamp Shales in West Texas to Japan's Sumitomo Corp. in a deal valued at about $1.4 billion.
The Oklahoma City exploration-and-production company also reported a drop in second-quarter earnings that reflected a year-earlier gain of $2.5 billion from the sale of assets in Brazil and lower-than-forecast profits resulting from production outages and weak natural gas prices in the latest quarter.
The joint-venture deal with Sumitomo is Devon's latest with a major international investor. In January, Sinopec International Petroleum Exploration & Production Corp. agreed to pay Devon $2.2 billion for a one-third interest in five alternative shale plays.
Sumitomo will pay $340 million when the deal closes, expected in the third quarter, and commit an additional $1.025 billion toward funding the joint venture's drilling, covering 70% of Devon's capital requirements. As a result Sumitomo would cover about 79% of overall drilling and completion costs during the so-called drilling carry period, in which Devon's partner will carry most of the drilling costs. That period is expected to conclude by mid-2104.
Devon will serve as the operator of the project and be responsible for marketing.
Analysts with Tudor, Pickering, Holt & Co. said that the deal had a "nice price tag," and that even though it reduced Devon's potential gains from the emerging area, it also completely eliminated its capital-expenditures funding gap for the second half of 2012 and 2013.
A number of energy producers, including Devon, have been reducing their natural-gas production and focusing more on natural-gas liquids and crude projects. Devon's oil production rose 26% at 149,000 barrels per day, mostly on growth from its Jackfish projects in Canada and from the Permian Basin. Chief Executive John Richels said during an earnings call that oil production will grow 20% by year's end, and amount to about 40% of the company's total output.
On Wednesday the company unveiled a large position in the emerging Mississippi Lime shale, an oil-rich formation underlying Oklahoma, Kansas and Nebraska. Devon said it added 400,000 net acres in the area, and its position there now totals 545,000 acres.
"This is a position that can truly move the needle for a company of Devon's size," said Devon's head of exploration, David Hager.
For the latest quarter, Devon reported a profit of $477 million, or $1.18 a share, down from $2.74 billion, or $6.48 a share, a year earlier. Excluding derivatives impacts, adjusted earnings were at 55 cents a share. Revenue decreased 21% to $2.56 billion. Analysts polled by Thomson Reuters most recently projected earnings of 81 cents on revenue of $2.38 billion.
The big miss drove shares down 3.74% to $56.91. It was due to weak prices Devon obtained for its natural gas and natural gas liquids production, and for disruptions that curtailed about 16,000 barrels a day of oil equivalent of the company's output during the second quarter. Devon remains on track to meeting its annual production guidance, although its output is trending towards the low end of the predicted range of 253 million to 257 million barrels of our equivalent, Mr. Richels said.
Lower realized prices for oil, natural-gas liquids and natural-gas offset the production increases in the latest quarter.
Total production averaged 679,000 barrels of oil equivalent per day, in line with expectations.
Generated by readers, the comments included herein do not reflect the views and opinions of Rigzone. All comments are subject to editorial review. Off-topic, inappropriate or insulting comments will be removed.