O&G Industry Expansion Begins to Falter on Weak Crude, Gas Prices
by Karen Boman
|
Rigzone Staff
|
Tuesday, July 31, 2012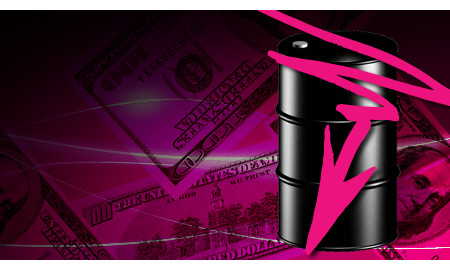 The recent expansion in Texas oil and gas exploration and production (E&P) – which has boosted the state's industry-related employment levels, oil production and drilling activity close to record levels – began to falter in June due to weak crude oil and natural gas prices, according to the Texas Petro Index (TPI) Mid-Year 2012 Update.

TPI, a composite index based on a comprehensive group of upstream economic indicators, declined 1.1 points in June to 270.4, the first decline posted in two and a half years. The TPI reached a low of 188.5 in December 2009, following a peak of 287.8 in October 2008, when oil and gas activity in the state peaked before the economic recession.
The TPI was calculated at 271.4 for three consecutive months, and then revised upward to 271.5 due to an upward revision in Texas oil production. However, the index had appeared to flatten beginning in April due to weaker crude prices, said Karr Ingham, the Alliance Petroleum Economist who created the index at a luncheon in Houston on Tuesday.
Texas crude oil wellhead prices slide in June, averaging $79.08 per barrel, down $11.87 per barrel since May and $13.59 per barrel less than in June 2011.
While prices have since recovered a significant portion of what was lost in March through June, it might not be enough to continue to rapid pace of growth in the state, said Ingham.
Although a number of core industry economic indicators remain strong, the decline in oil and gas prices has begun to impact the value of Texas production, said Ingham.

The increase in U.S. oil and gas supply, coupled with the slowdown in the U.S. and global economic recovery, troubling U.S. unemployment reports for May and June, and slowing of Asian's economic expansion, has resulted in an economic outlook worse than it was three and six months ago, said Ingham. These factors could potentially result in a decline in energy demand.
Employment has been boosted to record levels due to the expansion of oil and gas exploration and production activity around Texas, including the Eagle Ford play in South Texas as well as the Permian Basin and Texas Panhandle, said Ingham.
The number of Texas workers on oil and gas industry payrolls grew approximately 12.1 percent from June 2011 through June 2012 to 251,600, said Ingham, citing statistics from the Texas Workforce Commission.
Oil and gas industry employment in Texas this year through June averaged 248,217, or approximately 15.3 percent more than in the first half of 2011. Industry employment in Texas had dropped to a low of 179,200 in October 2009 after reaching a record 222,300 in October 2008, during the previous growth cycle.
The share of oil and gas jobs in the state represents between two percent and three percent of total jobs in the state, those jobs pack a punch in terms of impacting the state's economy, said a multiplier for creating other jobs, said Ingham.
The surge in activity pushed Texas' rig count close to the record monthly average of 946 rigs seen in September 2008, with the Baker Hughes rig count of active rigs in Texas averaging 932, 11.1 percent more than in June 2011, when 839 rigs on average were active.
The state's oil production has also climbed to the highest level seen since 1999, thanks largely to Eagle Ford shale production. Estimated crude oil production in Texas totaled nearly 41.6 million barrels in June 2012, 1.98 million barrels, or 5 percent more, than June 2011.
However, the value of Texas-produced crude decline over $381 million to an estimated $3.29 billion, or 10.4 percent less than June 2011, according to the index. Texas producers recovered an estimated 253.8 million barrels of crude this year through June, or 21 million barrels more than the first half of 2011.
Texas' estimated natural gas output totaled more than 558.6 billion cubic feet, a year-over-year decline of approximately 10.5 percent. The value of Texas-produced gas declined in June about 47.2 percent to about $1.41 billion due to June gas prices trading at $2.52/Mcf, down about 41 percent from the June 2011 gas price of $4.27/Mcf.
Generated by readers, the comments included herein do not reflect the views and opinions of Rigzone. All comments are subject to editorial review. Off-topic, inappropriate or insulting comments will be removed.