Total Farms into Marathon Blocks in Kurdistan
by Karen Boman
|
Rigzone Staff
|
Tuesday, July 31, 2012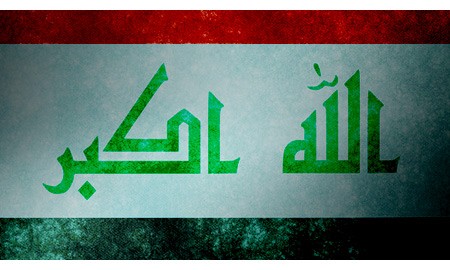 French energy company Total S.A. has acquired a 35-percent working interest in the Harir and Safen blocks in Iraq's Kurdistan region from Marathon Oil Corporation, Marathon reported Tuesday.
The farmout agreements will reduce Marathon's working interest in each of the blocks to 45 percent. The company will remain operator of the Harir block and exploration operator of the Safen block.
"We are pleased to have Total join Marathon Oil in exploring these high-impact exploration opportunities in the Kurdistan region of Iraq's world-class hydrocarbon province," said Annell R. Bay, Marathon's vice president of global exploration, in a statement Tuesday.
Bay commented that the partnership would combine the extensive exploration, drilling and completion experience of Marathon and Total to fully evaluate the potential of these two blocks.
Both blocks are located northeast of Erbil. The Harir block covers approximately 174,000 gross acres and the Safen block covers approximately 105,000 gross acres.
A 2-D seismic program currently underway on the blocks is expected to be completed by the end of this year's third quarter.
The first exploration well on Harir began drilling on Monday and will explore the Mesozoic fractured carbonates with main reservoir objectives in the Cretaceous, Jurassic and Triassic formations.
The first exploration well at Safen will be drilled in the first half of 2013.
U.S.-based Chevron Corp. on July 19 confirmed it had acquired interests in two blocks in Kurdistan from India's Reliance Exploration & Production. Chevron acquired interests in the Rovi and Sarta blocks north of Erbil.
Iraq's oil ministry responded to Chevron's acquisition by barring the company from signing oil deals with the ministry, Dow Jones reported on July 24.
Parts of Iraqi Kurdistan controlled by the Kurdistan regional government are estimated to hold around 45 billion barrels of oil, making it the sixth largest reserve in the world.
Kurdish autonomy was recognized by the Iraqi government following the collapse of Saadam Hussein's regime in the 2003 invasion of Iraq. However, relations between Iraqi Kurdistan and the Republic of Iraq have become strained due to power sharing issues and exports of oil.
Generated by readers, the comments included herein do not reflect the views and opinions of Rigzone. All comments are subject to editorial review. Off-topic, inappropriate or insulting comments will be removed.
RELATED COMPANIES